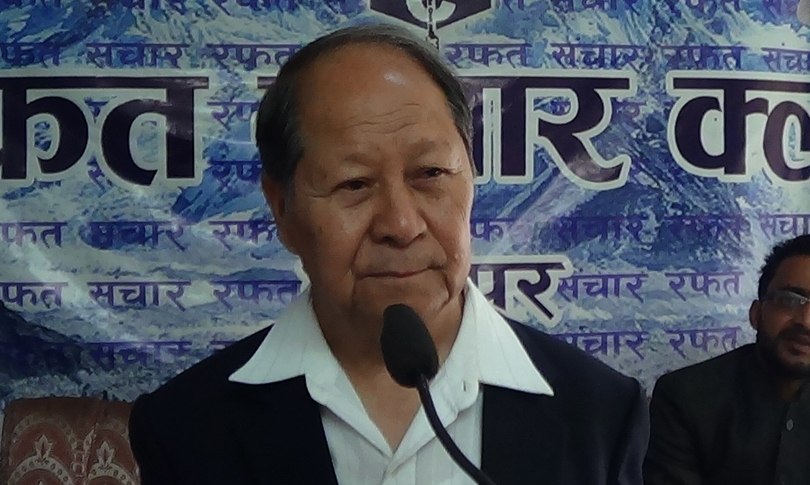 Kathmandu, February 9
Whereas the government is preparing to evacuate Nepali students currently residing in Hubei of China amidst the fear of novel coronavirus infection, Nepal Workers and Peasants Party chairman Narayan Man Bijukchhe says the government should not do so.
He is of the view that the Nepalis will be better protected in China than in Nepal as the Chinese government has adopted necessary measures but the Nepal government has not done much.
Even if the Nepalis will be evacuated, they should not be quarantined in the Kathmandu Valley because keeping them in the place with a dense population could spread the infection. However, the government has already identified four places in the valley to quarantine them. Two of them are in Bhaktapur district, where Bijukchhe's party is dominant.
In another context, Bijukchhe also claimed that the epidemic in China could also be a result of the United States government's conspiracy against other powerful countries of the world.