In the past four years, the board of directors at Nepal Oil Corporation seldom discussed major issues that concerned the corporation. However, when one of the corporation's board members, Arvind Agrawal, resigned, the employees started to openly discuss agendas, problems and plans.
Agrawal, who is a fuel station operator in Biratnagar, is also the owner of Sunsari Trading Suppliers. In 2016, then Minister for Supplies, Shiva Kumar Mandal, appointed Agrawal as an expert at the corporation. In 2017, Mandal's successor Matrika Prasad Yadav removed him. But, Agrawal launched a legal battle against the sacking, won the case and returned to the NOC, raising a lot of eyebrows.
A corporation staff member tells Onlinekhabar that during Agarwal's time at the NOC, a lot of information regarding petroleum transportation, sales and consumer rights would leak. There would also be times when he would take sides of the fuel station operators which, at times, made the board helpless.
"The operators would already have prior information about the new prices of fuel. When this happened, they could control the sales," he says, asking to remain anonymous. "That isn't it, whenever we tried to bring new rules and regulations, he never wanted to hold a proper discussion. There was no space for that."
Employees were even scared that, due to Agrawal leaking information, they would be in trouble. For many, he was like the sword of Damocles hanging over their heads.
When Onlinekhabar approached Binit Mani Upadhaya, the corporation's spokesperson, asking about Agrawal and his alleged misconduct, he chose not to dwell on this issue.
"The agenda of the meeting of the board is determined by the managing director and his team. We don't have information about what is discussed at the board meetings. All we can share are the decisions made by them," Upadhaya told Onlinekhabar.
Agrawal is not the only person who, despite having a conflict of interest, was given a role in a public utility of Nepal. Various government organisations have appointed people like Agrawal who hold other positions that have conflicted their appointment at their respective posts. These appointments not only question the integrity of these organisations but also their efficiency.
Legal void and long-term impact
Former secretary Kishore Thapa says interest groups that want to get their hands on the projects and licences are slowly reaching the higher echelons of public organisations where they can affect the decision-making process.
The reason Thapa says this is the government and political parties deviating from principles, norms and values of good governance. He says that if this trend continues, these interest groups will soon land political roles through which they will make decisions that work in their favour.
Researcher Kiran Chapagain says the lack of laws to control such appointments causes a conflict of interest.
"The constitution and law support good governance. But, for that to happen, we must ensure there are no conflicts of interest," says Chapagain. "The conflict doesn't happen only when a person is at a post; it also takes place when they leave their post as they still have influence. For that to stop, we need laws. But, currently, we don't have any."
He says that even though there are a few laws that try to stop conflict of interest from happening, they are not clear enough.
Examples galore
Another example of conflict of interest is a study committee formed by the Beema Samiti (Insurance Board), the country's insurance business regulator, recently.
On March 2, the board appointed Deep Prakash Pandey as a member to study the prospects of establishing a reinsurance company in Nepal.
Pandey currently is one of the shareholders at Nepal Reinsurance Company and also the CEO of Shikhar Insurance. As the board will decide if Nepal needs another reinsurance company, his appointment surprised a few people as they questioned if Pandey, who already was a part of two insurance companies, would be impartial when making his decision. The committee has been given 15 days to submit a report.
The Insurance Board Executive Director Raju Raman Paudel says Pandey's appointment was based on his qualifications and there is nothing malicious about it.
"We are aware he is associated with two insurance companies," says Paudel. "He is also the president of the Nepal Insurers Association. He has been appointed on that basis."
Meanwhile, Chandra Dhakal's appointment at the Board of Directors of the Securities Board of Nepal (SEBON) was also seen as a surprise. Even though he was picked because he is the senior vice-president of the Federation of Nepalese Chamber of Commerce and Industry (FNCCI), the decision was questioned as he has two companies, Chandragiri Hills Limited and Global IME, listed on Nepal's stock exchange.
Previously, he had to resign as the chairman of Mountain Energy as Nepal's law does not allow a person to have two similar companies listed on NEPSE as his company Himalaya Power Partner had already been listed.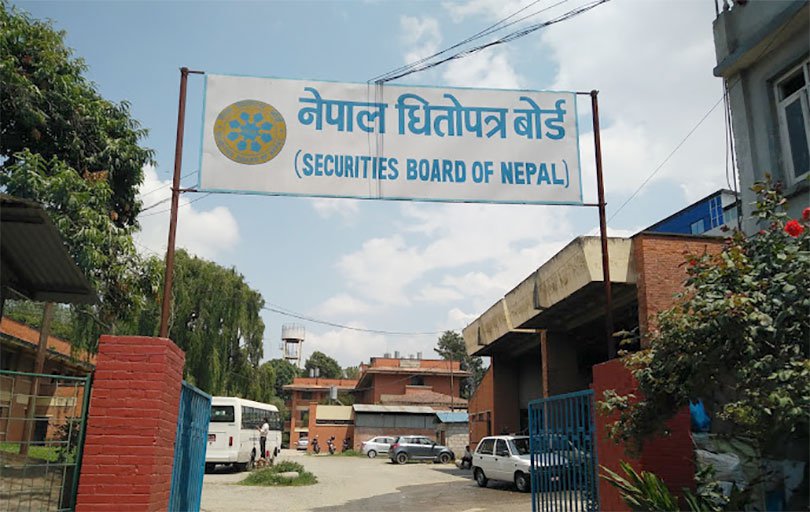 Dhakal, however, says that his appointment at SEBON should not be questioned as he is only representing the FNCCI there.
"This will not affect anything as representing an organisation does not mean I can do anything I please," says Dhakal.
On December 17, 2020, Energy Minister Barsha Man Pun appointed Kapil Acharya as a member of the Nepal Electricity Authority board of directors that regulates the country's energy sector.
Acharya, after being aware of his appointment at the NEA board, had resigned from his position from the board of directors of Himalaya Urja Bikas Company.
The company has got permission to run a 12-megawatt project at Upper Khimti. Many experts have tied this with Acharya being appointed as the NEA's board member, questioning the government's decision mentioning that this would definitely cause a conflict of interest.
Arjun Bahadur Karki, a former managing director of the authority, says such an appointment is not appropriate as the authority is required to take various policy decisions about private projects and sign power purchase agreements with them.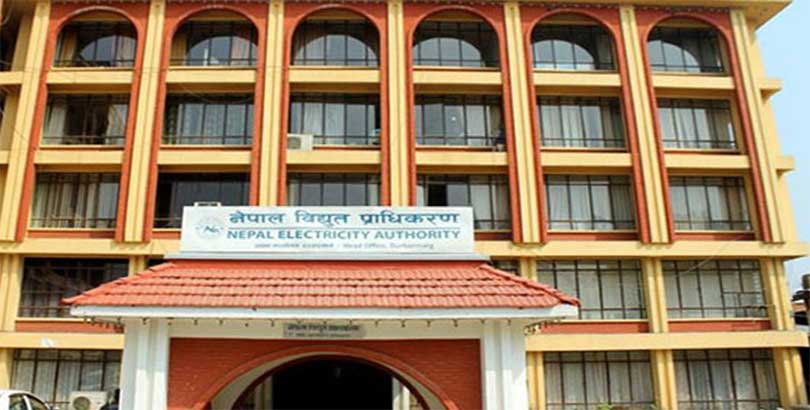 "It might not be unlawful, but it definitely is immoral," Karki says.
In addition, Acharya is also associated with Shine Technocrats Limited and Professional Engineers Builders. These companies have worked as consultants in various energy projects, which experts say definitely causes a conflict as he might not be able to make the correct decision for the authority.
But, Acharya says that he will not be making decisions that benefit his companies and says will work within the law.
"I quit my position before joining the NEA. None of the companies that I have been associated with has taken part in the bidding process for any of NEA's projects," says Acharya.
Powerful Bhatta brothers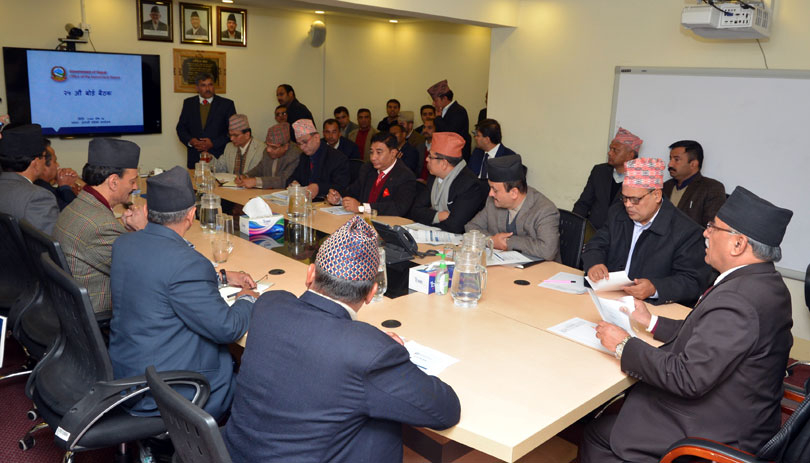 On August 3, 2020, Sushil Bhatta was appointed the CEO of Investment Board Nepal. Bhatta was a sitting member of the National Planning Commission, and many claim he lobbied to get himself appointed the CEO of the Investment Board taking advantage of that and his connection with several ruling party leaders.
The board functions as a central fast-track government agency that has been established to facilitate economic development in Nepal by creating an investment-friendly environment, mobilising and managing domestic as well as foreign investments. But, with Bhatta's appointment, questions have been raised about interest groups' involvement in the board as Deepak Bhatta, who has been bringing Indian and Chinese companies to Nepal, is Bhatta's younger brother.
The reason Sushil Bhatta is being looked at critically is that his brother Deepak is the agent of the China Gezhouba Group Co (CGGC), the same company that left Budigandaki Hydropower Project in limbo. Apart from the CGGC, Deepak is close to a lot of other Indian and Chinese agencies who have come to Nepal and been a part of various projects.
The Bhatta brothers have been accused of bringing these companies to Nepal and taking commissions for that. Some have even accused them of mingling these foreign company officials with high ranking ministers and government officials.
When asked if he will be able to work without being biased, Sushil Bhatta says he can and he will.
"I'm an engineer by profession and have come here through an open competition. I worked at the planning commission for 27 months. I know how to work professionally. No one needs to remind me," says Sushil Bhatta.
Alleged fraudsters take workers' welfare job
On July 5, 2020, then Minister for Labour, Rameshwor Raya Yadav, appointed medical businessman Kailash Khadka and recruitment agent Hom Raj Gurung as experts at the Foreign Employment Board. The board, which was established for the benefit of foreign employment workers, got the two people who had been accused of doing the exact opposite.
Khadka is the same person who tried to or introduced the biometric system for foreign workers going to Malaysia. The system made the foreign employment workers pay an extra Rs 18,000.
He was also accused of trying to form a syndicate by tying up with the Malaysian government. But, that plan did not go as he had planned as the government banned Nepalis from going to Malaysia for foreign employment and charged Khakda with fraud.
Khadka, who was charged by the then Employment Minister Gokarna Bista was on the loose but later acquitted by the Lalitpur District Court. But, his acquittal was also controversial as the judge who made the decision was called in front of the Judicial Council.
Gurung also is full of controversies. The co-owner of SOS Manpower has been accused of overcharging employment workers and conducting illegal interviews.
Gurung's appointment at the board questioned the integrity of the Department of Foreign Employment. Hence, he later wrote to the minister, expressing his inability to take over the position, on July 16, 2020.
On November 23, 2020, Nepal Police raided Gurung's SOS Manpower as it got a tip about illegal interviews being conducted with prospective workers wanting to go work for Qatar Police. That is not it, the company was also found to have taken an excessive amount from them. As the company was working against the government's norms, the ministry suspended SOS Manpower for six months.
But, the newly appointed Foreign Employment Minister Gauri Shankar Chaudhary rescinded that decision.
When asked about this issue, the director-general of the Department of Foreign Employment, Kumar Prasad Dahal, gave a generic official statement.
"The ministry must have taken its decision based on the law," says Dahal. "We have suspended them based on the law as well."
Aviation sector flying nowhere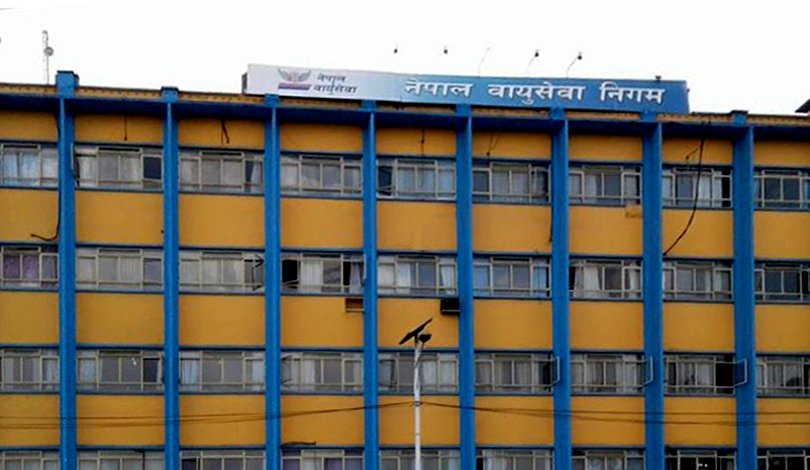 The aviation sector has also had a few of these cases. On June 29, 2020, then Tourism Minister Yogesh Bhattarai appointed Phurba Gaylzen Sherpa as a member of Nepal Airlines Corporation's board. Sherpa, at the time, was the chairman of Altitude Air, a helicopter company owned by Yeti World.
Even though the appointment was criticised citing a competitor company's chairman was appointed the national flag carrier's board member, the decision remained intact. But, as the decision was criticised, Sherpa stepped down from the post himself.
Sherpa resigned, but Yeti World's influence on the NAC did not stop. In November 2020, one of its aides, Ishwari Paudel, was appointed to the NAC board.
Paudel is believed to have been the instigator who helped Yeti World land the contract for a cable car project at Pathibhara. This appointment has not gone down well at the NAC as many believe that Paudel will always favour Yeti World while taking decisions.
But, the NAC Managing Director Dim Prakash Paudel says that Ishwari Paudel being close to Yeti World is a rumour spread to defame the appointment.
"Him joining us has made work a lot easier," says Dim Prakash Paudel. "Till now, we have not seen any traces of selfishness from him."
Communications irregularities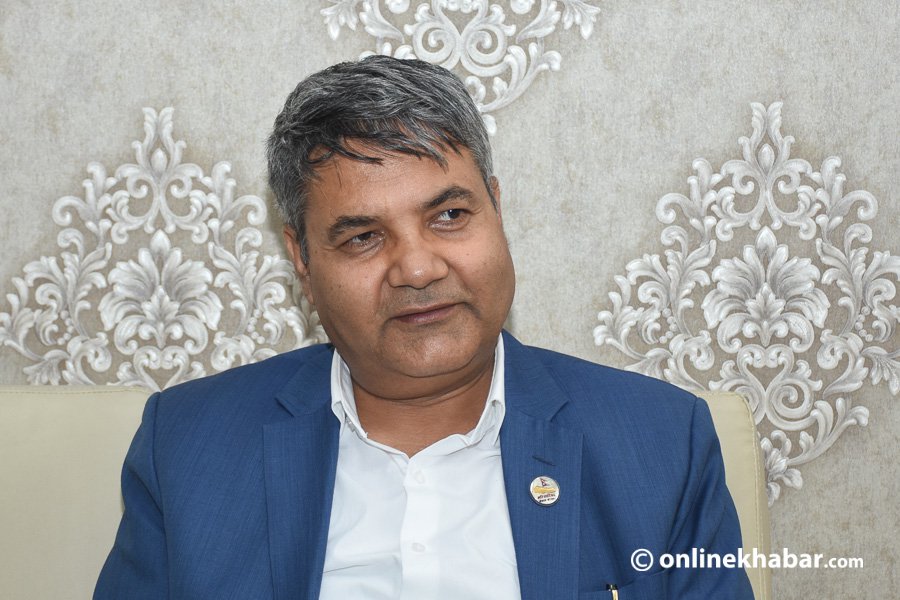 Then Communications Minister Gokul Baskota appointed Bikal Paudel as the executive director of the Security Printing Centre and even set up an office at the ministry itself.
Bikal had close ties with Veridos Identity Solutions, a German government firm, which had submitted its bid for the security printing press in Nepal. Bikal has good relations with the Nepal representative of Veridos. He had known the agent during the agent's time at Oberthur Technologies which was given the task of making machine-readable passports.
A few argue that since he knew the agent, he could affect the bidding process which would give IN Groupe, which had close ties to Yeti World, the contract for the security printing press.
Unsurprisingly, Veridos' bid amount was more than that of IN Groupe. Baskota then showed this as a call of tender and competition and forced the ministry to give the contract to IN Groupe.
The parliament's Public Accounts Committee asked Bikal Paudel to clarify his relations with Veridos. Some had even accused him of altering the bidding process.
But, Baskota's plan was altered when Bijaya Mishra, an agent of a Swiss firm that had also submitted its bid for the project leaked an audiotape of Baskota asking for Rs 700 million in bribes. That resulted in Baskota resigning from his post as the Communications Minister on February 20, 2020.
Bikal, however, escaped any punishment and says that he is innocent as having a professional relationship with a foreign national is not a crime.
"This deal was between countries. I have nothing to do with it," he says.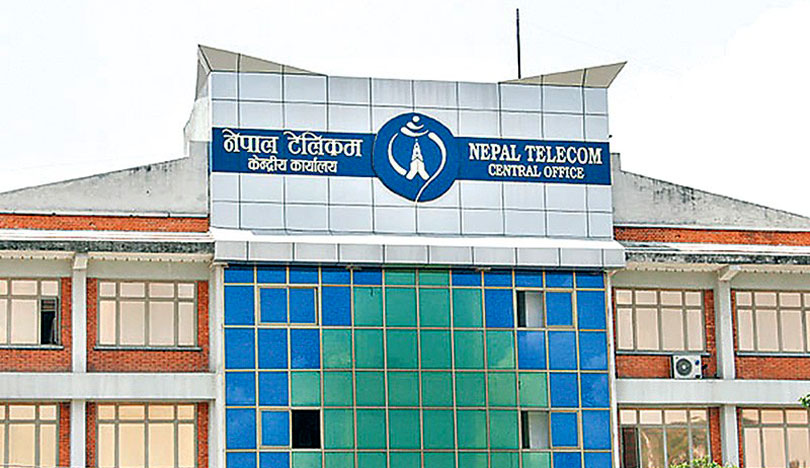 Conflict of interest also runs deep in the Nepal Telecommunications Authority, the telecommunications regulator, due to its organisational structure. As Nepal Telecom Company's chairman is the secretary of the Communications Ministry, it has been hard for the authority to monitor and regulate NTC.
The NTA sometimes needs to take action against the NTC if the latter is in the wrong. But, with a government secretary leading the NTC board, the NTA is reluctant to do so fearing repercussions from the ministry. Many officials from the NTA say that NTC has been taking decisions that are impractical and wrong, but the authority is unable to correct them.
As the secretary is involved in appointing the chairman of the NTA, many NTA officials are reluctant to take actions.
On December 18,2 019, private telecom company Ncell acquired an additional spectrum in the 1,800 megahertz bandwidth through the frequency auction held for residual spectrum in the given bandwidth.
As soon as that happened, NTC officials pressured the NTA to give the NTC 5 MHZ bandwidth without an open competition.
"As it is a government company, giving them some perks is not out of question," says an official from the NTA. "There have been cases when we have not taken action against the NTC upon pressure from the secretary."
However, Communications Secretary Hari Prasad Basyal says even though he is the chairman of the NTC, he has not obstructed and will not obstruct the NTA from taking action if the NTC is in the wrong.
"The NTA works under the government's directives. I, being the NTC chairman, should not affect their performance," says Basyal. "The NTA gives orders to its management team, not its board of directors."
Mani Chaulagain is currently one of the board members of the NTA. Chaulagain is the former CEO of Hello Nepal, a private telecommunications company and subsidiary of Nepal Satellite Company.
Chaulagain, who is close to business tycoon Ajeya Raj Sumargi, made a lot of decisions in favour of Hello Nepal. Chaulagain even turned a blind eye to many irregularities conducted by Hello Nepal, claim NTA sources.
But the NTA Spokesperson Min Prasad Aryal says Chaulagain, who is no longer a part of a private telecommunications company, was appointed as an expert and was hired after an open competition.
"His appointment was fair. He came after we called for applications and went through the same process other candidates went through," says Aryal.
A few withdrawals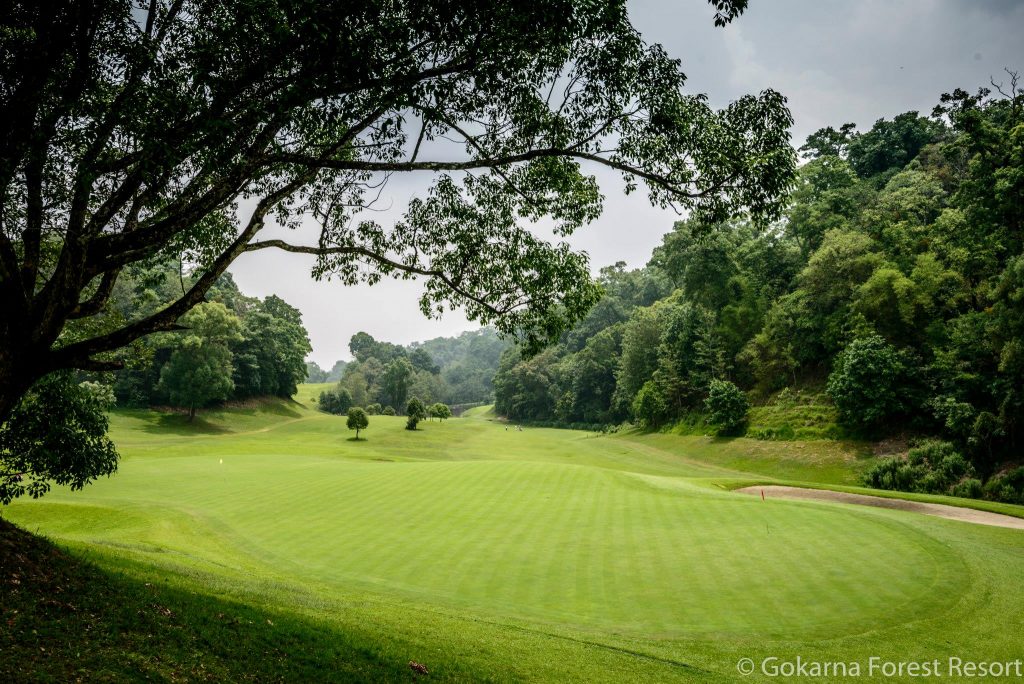 The Nepal Trust, the government agency that manages the property owned by the former royal family, also has interest groups that affect decisions. In order to lease Gokarna Forest Resort's property for a further 25 years, the Nepal Trust Act was amended. The amendment made it easy for middlemen to act as mediators most of whom were people from the Yeti World.
According to the Nepal Trust Act 2007, the responsibility of the protection and management of the trust's property was given to the committee led by the home minister.
However, the amended law stated that any minister chosen by the prime minister could lead the committee. That opened the gates for people from the Yeti Group to enter the trust.
Then defence minister Iswar Pokharal led the committee. The members included Yonzom Sherpa, Pravin Raj Dahal and Sitaram Sapkota.
On December 9, 2019, the council of ministers, upon the referral of the committee, extended the lease of the Gokarna Resort by 25 years. Since the decision, Sapkota has resigned from his position and Yonzom says she has been accused of being a part of the Yeti Group because she is a Sherpa.
"We work based on the law. We've only met an official from the Yeti Group in one meeting in the first six months of me joining the trust," she says. "The trust is fair and is not influenced by anyone."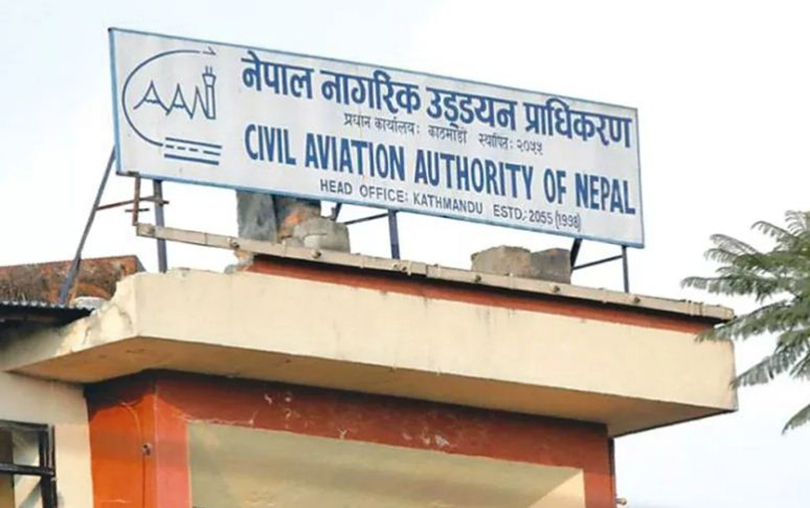 But, a similar situation had plagued the Civil Aviation Authority of Nepal two years ago. In order to remain impartial, the CAAN had members from both the national flag carrier NAC and private airlines.
Former CIAA chief Surya Nath Upadhaya says private airlines officials being at the CAAN, the regulatory body, has made it unable to collect various fees some of which have been overdue for years.
"When private airline operators are part of these regulatory bodies, a lot of malpractices can happen. That is not it, there are also chances of corruption," says Upadhaya. "We have seen a lot of cases of these operators not even paying their taxes due to their positions."
For example, as of May 2019, Himalayan Airlines' arrears had crossed Rs 250 million.
Meanwhile, citing flaws in the CAAN's organisational structure and efficiency as a regulator, the European Commission has continued a ban on Nepali Airline companies, barring them from the European skies.
The CAAN Spokesperson Raj Kumar Chhetri says the provision to include representatives in the CAAN has been recently removed after it was clear that these officials would have a conflict of interest.