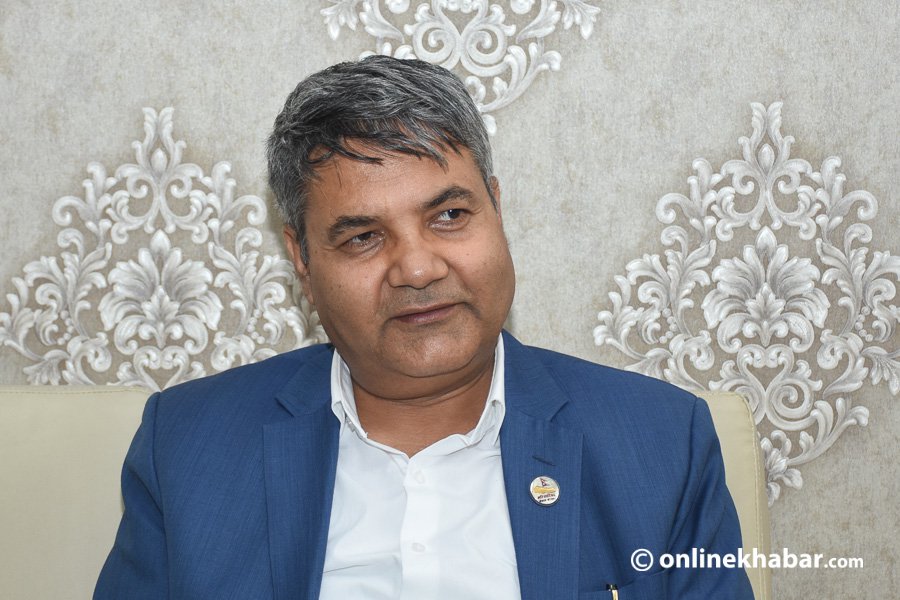 Kathmandu, February 20
Following a controversial audio clip, in which the Minister for Communications and Information Technology Gokul Baskota's voice is heard demanding a commission, the minister has resigned from his position.
The House of Representatives Speaker Agni Prasad Sapkota informed the House about the decision.
Later, Baskota shared on Twitter that he resigned on moral grounds.
(Updated at 3:15 pm)
—
Minister Baskota in controversy after 'commission conversation' leaks out
Kathmandu, February 20
The Minister for Communications and Information Technology Gokul Baskota has been dragged in controversy after an audio clip, in which he has supposedly demanded a 'commission' from a business agent also using a 'vulgar' word, leaked out, on Wednesday.
It has been leaked that the minister demanded Rs 740 million commission from the agent of a Swiss company, KBA-Notasys, to give his side a contract to establish a security printing press in Nepal.
According to the source, the broker has been identified as Bijay Prakash Mishra. He can be heard saying in the audio, "The Swiss Embassy will be here on (Phalgun) 12 at 12 pm… so please manage your time." Baskota, who is residing in the Prime Minister's personal residence in Balkot, then agrees for the meeting after the broker assures that he will be given the commission. He has also warned the broker against not telling it to the staff.
The project that the duo were talking about in the clip is worth Rs 25-27 billion. They have said in the audio that the commission will be based on the project's final worth.
A source says that Baskota has already backed out of the deal altogether, and the angry broker leaked the audio.