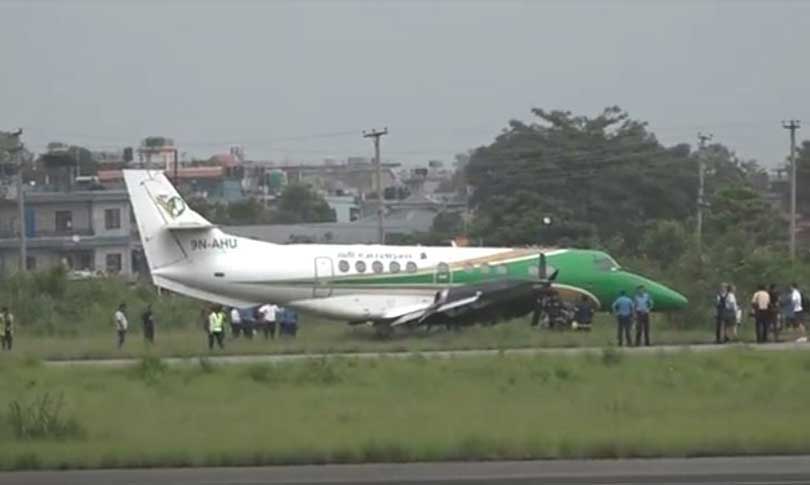 Pokhara, June 17
An aircraft belonging to Yeti Airlines has veered off the runway of Pokhara Airport in Kaski district on Sunday afternoon while it was landing.
No human casualty has been reported in the incident.
The aircraft, with the call sign 9N AHU, landed on grasses after its hydraulic system did not work.
The aircraft was carrying 20 passengers besides the cabin crew.
The company says it has called a technical team from Kathmandu to identify the problem and repair the aeroplane.