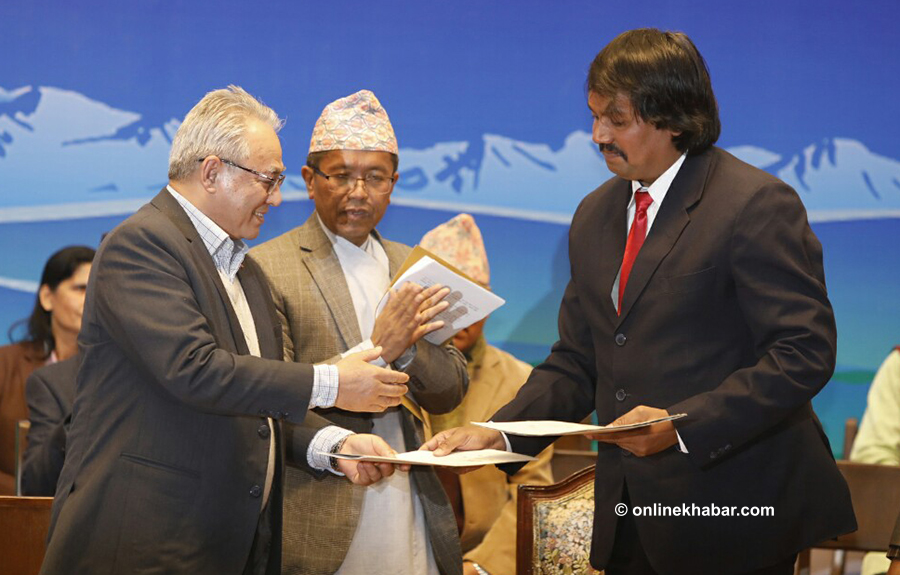 Kathmandu, March 8
Madheshi leader CK Raut on Friday signed an agreement with the government, agreeing to end the movement that he had carried for past few years demanding that the Madhesh region be split from Nepal and get established as a separate country.
Raut signed the 11 point agreement with Minister for Home Affairs Ram Bahadur Thapa amidst a function organised in Kathmandu today.
In the first point of the deal, Raut has accepted the existence of undivided Nepal that also includes Madhesh. In return, the government has said it will address  genuine concerns and dissatisfaction raised in the Madhesh through constitutional democratic means.
Likewise, the government agreed to withdraw cases filed against supporters of Raut.
The two sides have agreed that Raut supporters do not disseminate any message that would attack the country's sovereignty and indivisible status, but the government will also not take action against anyone for the distribution of such materials in the past.
The government has agreed to provide monetary support to the family of Ram Manohar Yadav, a Raut cadre killed few months ago.
Likewise, it has said the government will bear the cost of treatment of those injured in the movement.
Speaking at the function, Raut said it was a win-win agreement for all.