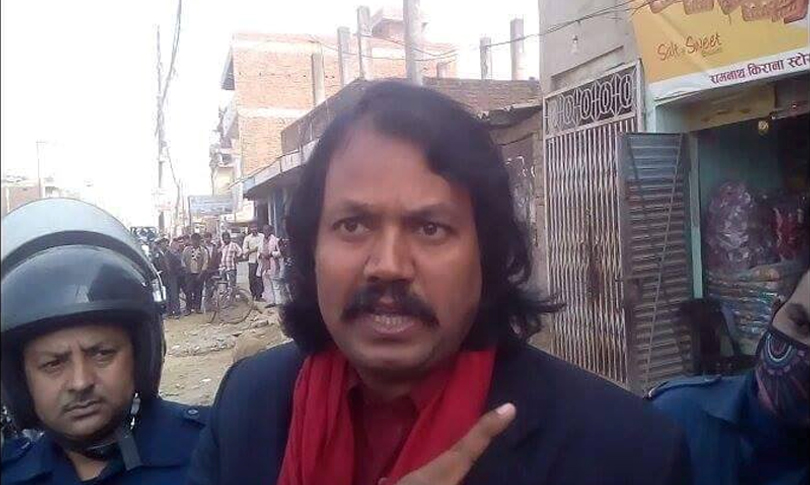 Kathmandu, February 3
A day after his arrest from Janakpur, Siraha district court sent CK Raut to 10-day in custody.
Earlier too, the Special Court had tried Raut on the charge of crime against the state. But he was later released on bail.
Raj Kumar KC, DSP at Lahan area police office, said police are preparing to move the court against Raut on the charge of committing organised crime against the state. He said they have got the permission to keep Raut in custody for 10 days.
KC told Onlinekhabar: The court has given us 10 days to investigate Raut and file a court case against him on the chare of committing crime against the state. We will investigate accordingly.
As per the law, police can keep a suspect in custody for 60 days at most to investigate charges related to organised crime.