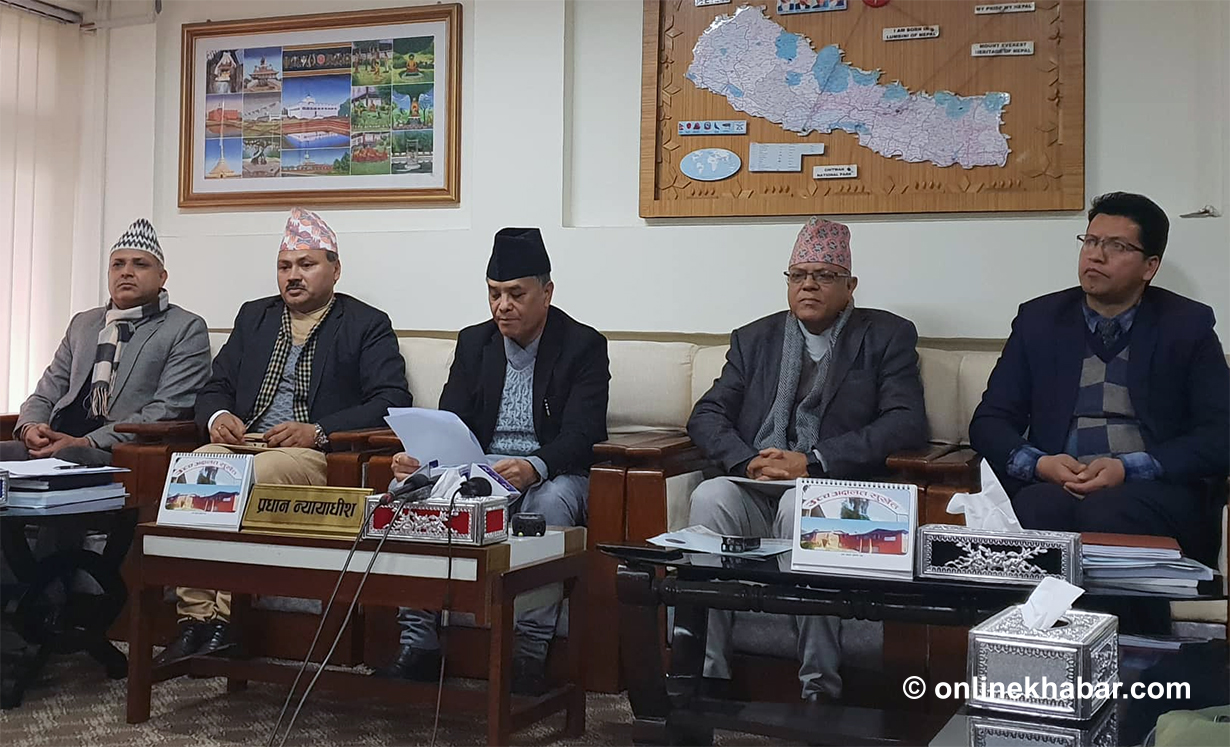 Kathmandu, January 3
Chief Justice Cholendra Sumsher Rana says the Supreme Court issued a stay on the Nijgadh International Airport to assess its impact on the trees, wildlife, and the birds.
Chief Justice Rana, who was addressing a press conference organised to commemorate his first year in office, said the court would not create obstacles for the government's bid to build infrastructure.
The Supreme Court last week continued its interim order issued on December 6 that directed the government to halt ongoing work under the project. A  bench of Chief Justice Cholendra Shamsher Rana and Justice Kumar Regmi directed the government to halt ongoing works after responding to a writ petition.  The court also directed the government to immediately stop felling trees in Nijgadh.
"It is the duty of the court to listen to safeguard the rights of the citizens and listening to what they say is a constitutional responsibility. The court should be equally responsible toward the earth, trees, aquatic animals and birds. If the people have raised questions against something, we can't say we won't look into it," added Rana.