Legal documents are essential in every walk of life. In Nepal's case, the Nepali citizenship certificate and passport are probably the most significant documents for every Nepali citizen. For Nepalis residing abroad, a Nepali passport works as an identity card, while for Nepalis residing in Nepal itself, a citizenship certificate is a mandatory document to have.
But, what if you lose your key documents or these documents get damaged? Well, all you need to do is follow the steps mentioned below and get a copy of your citizenship certificate and new Nepali passport made.
What if I lose my citizenship certificate?
The procedure to get a copy of your lost or damaged citizenship certificate is very easy. All you need to have is a photocopy of your lost citizenship certificate and fill up a form. Here is the process in detail: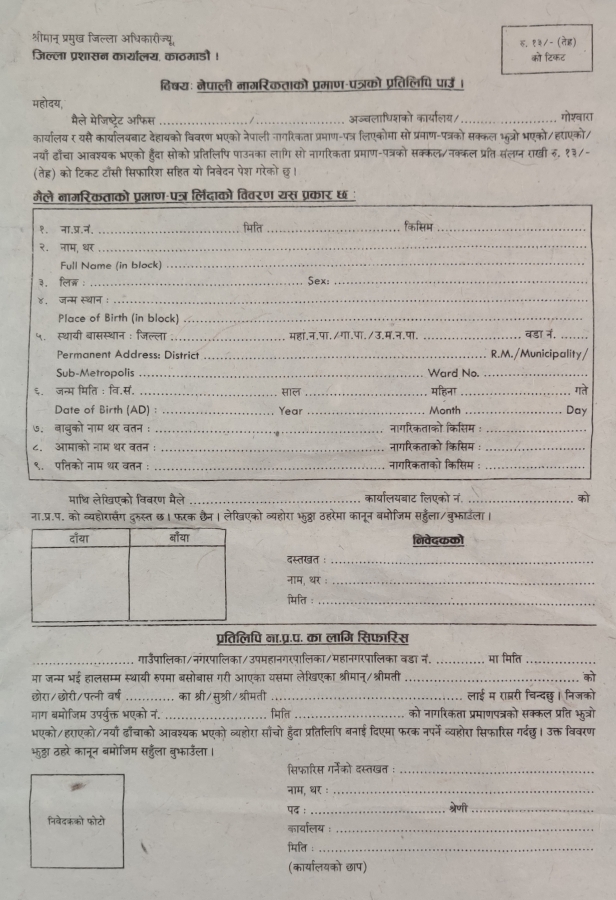 First, you need two photos, one to paste on the application form and one to paste on the new citizenship certificate itself.
Then, find a photocopy of your lost/damaged citizenship certificate. You might have scanned it and saved it on Google Drive or used the photocopy while doing many legal and financial works. Or else, there might be a copy of your citizenship certificate in the local ward office as well.
After collecting a copy of your citizenship certificate and photos, you need to go to your respective ward office. There you need to fill up a form, which is structured as a letter. It has two parts: the first one consists of the letter from the citizen seeking the copy of the citizenship certificate and the second part consists of a kind of recommendation letter from the ward chairperson.
You need to fill in the information from your lost citizenship certificate in the first part and paste a postage stamp. The second part is filled by the ward office staff.
After filling up the form, you need to submit it to the ward chairperson. After s/he checks everything, s/he will sign the form.
Now, with one auto-size photo, the form signed by the ward chairperson, and a photocopy of your lost citizenship certificate, you need to visit your respective district administration office (commonly called the CDO office).
There is a Copy Section (Pratilipi Sakha) at every district administration office. You need to go to that section, provide the officer with all the necessary documents and get the copy of your citizenship certificate.
What if my passport is missing?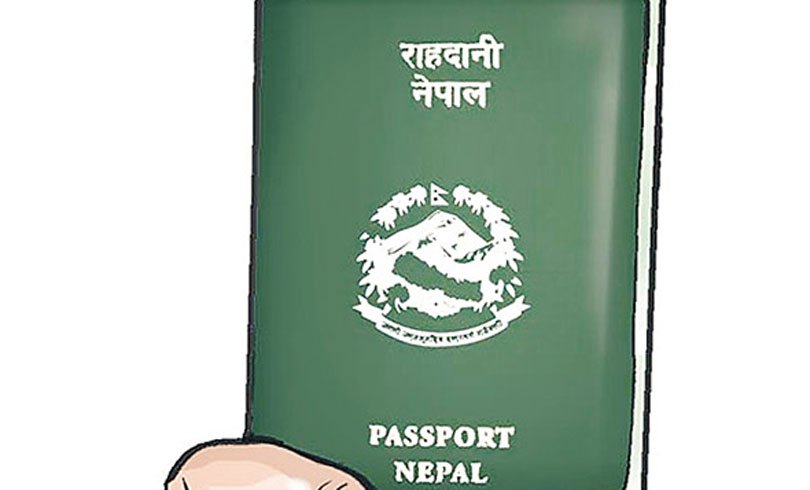 In case you lost your Nepali passport or your passport is torn or is not in the condition that can be used, a new Nepal passport is a must to obtain. Here is how you can get the new Nepali passport made. There is no way that you can get a copy of the missing passport.
If you are getting the passport from Nepal itself, you need to pay an additional Rs 5,000 to the authority and if you are making the passport from abroad, you need to pay double the prescribed fee to Nepali diplomatic missions abroad in case you lost your passport.
To know the procedure of getting a new ordinary Nepali passport, click here.
Also, you need not have information of your lost passport published in the newspaper or a record of the report of the loss to the passport to apply for the new Nepali passport. Earlier, it was a must. However, now, the department has a provision to inform Interpol that the lost passport has been cancelled.