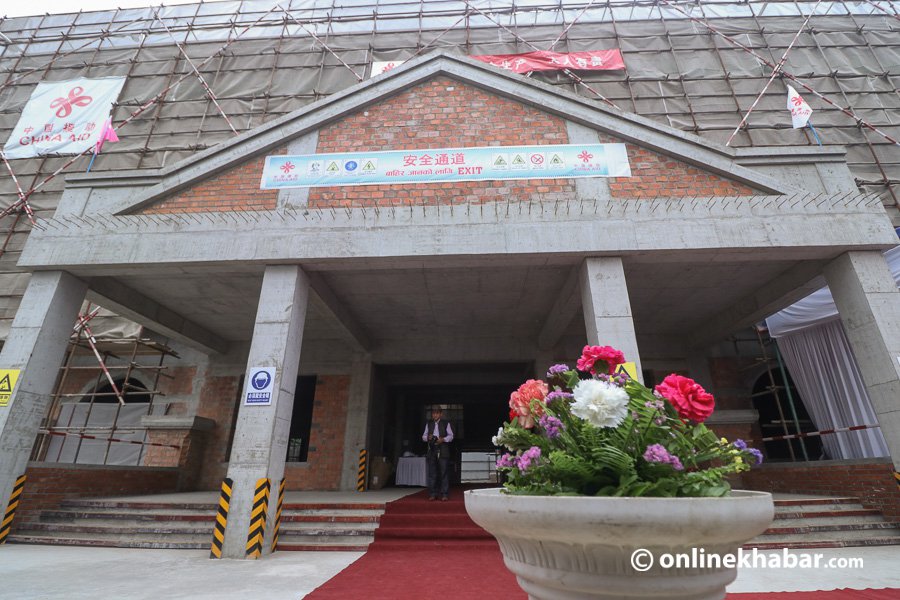 Kathmandu, May 24
The Chinese government has completed the reconstruction of Durbar High School, the first public school of Nepal, in 10 months.
The historical building was destroyed by the 2015 April earthquake. China had begun reconstruction in August last year.
According to officials of the National Reconstruction Authority, the reconstruction could not begin on time as stakeholders debated whether to retrofit or reconstruction the building.
Before the workers would give the finishing touch, NRA Chief Executive Officer Sushil Gyewali and Chinese Ambassador to Nepal Hou Yanqi visited the reconstruction site today.
The new building has four floors and 46 rooms. Of them, 22 will be used as classrooms, according to Hem Chandra Mahato, principal of what is officially called Bhanu Secondary School.
He informs that the new building will be used from December. Currently, the school is operating classes at Balmiki Campus premises.
Speaking with press during the visit, the ambassador informed that China was reconstruction 25 public structures destroyed by the earthquake.