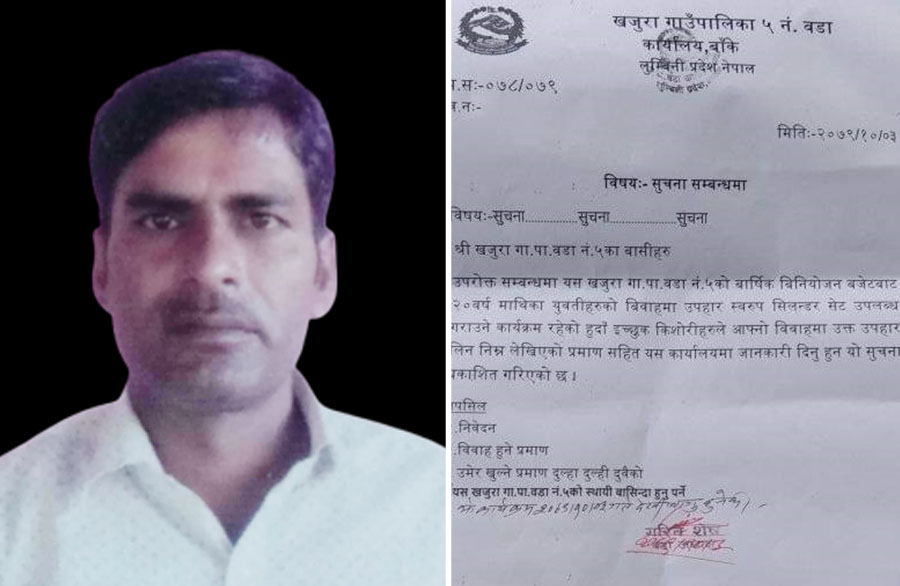 Kathmandu, January 20
In its bid to combat child marriage, a local government in the Banke district of Lumbini has decided to provide a woman marrying after the age of 20 with an LP gas cylinder and a gas stove.
The program has begun in ward 5 of the Khajura rural municipality. Ward chair Garibe Sheikh says the ward committee has allocated a certain budget for the program.
Sheikh says the ward committee resorted to the award scheme after all of its previous efforts to control underage marriage failed. The majority of the population in this ward belongs to the Madheshi and Muslim communities.