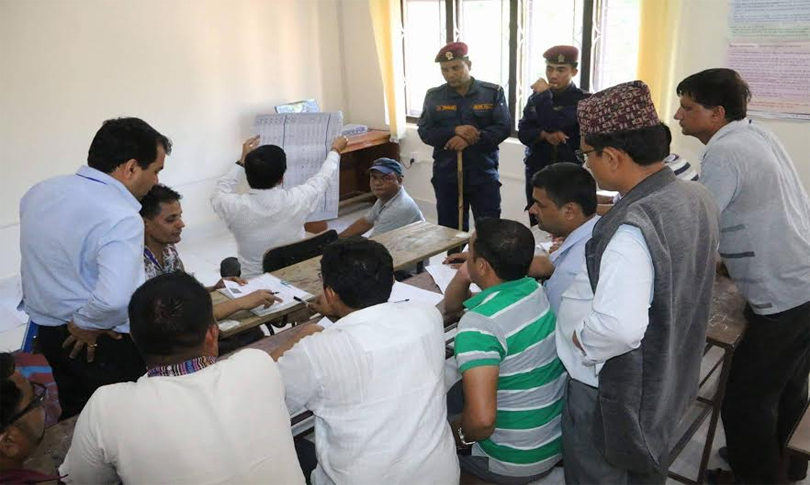 Butwal, July 3
The CPN-UML is in a tough competition with the Nepali Congress to secure the victory in the position of mayor in Butwal Sub-Metropolitan City in Rupandehi district though it won chairpersons' positions in all 10 wards from which votes have been counted so far.
Besides the chairpersons, the UML has won all ward members positions despite one in Ward 1.
Despite the almost sweeping results at the ward level, the party is in a neck-and-neck competition with the Nepali Congress for the position of mayor.
UML's Shivaraj Subedi has garnered 12,283 votes so far against Khelraj Pandey's 11,071 votes.
In the race for deputy mayor, the UML's Goma Acharya is ahead of CPN-Maoist Centre's Jayat Bahadur Pokharel.
Acharya and Pokharel have secured 13,541 and 7,815 votes respectively.
Analysts say the UML did not have a wide lead in the mayoral race as the Congress candidate has received support from the Maoist party as well.
The sub-metropolis has 19 wards and it will take around five more days to complete counting and announce final results.