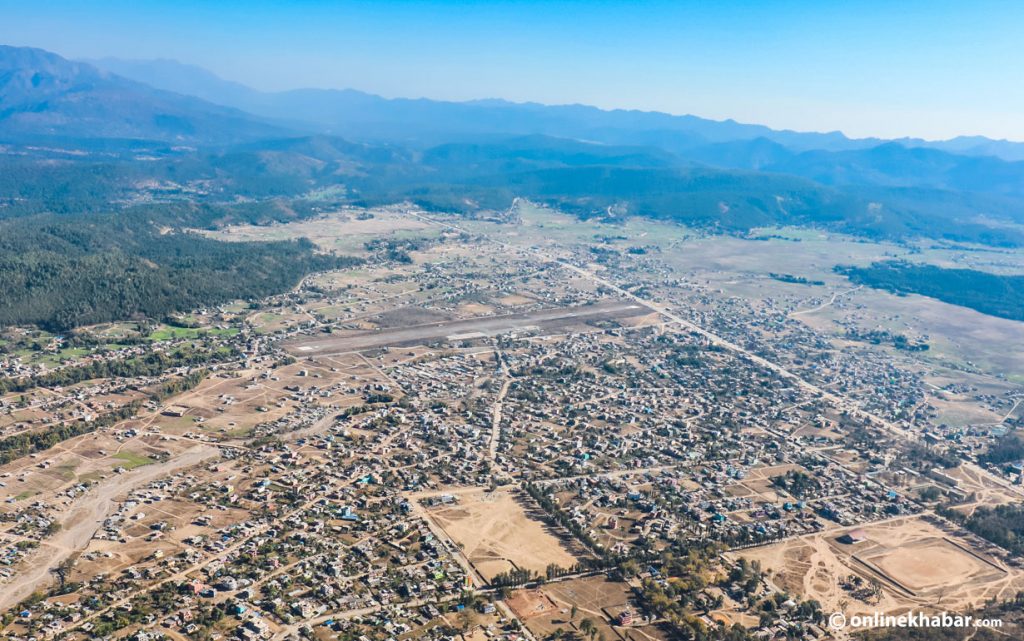 Kathmandu, December 7
Owing to the rising demand, Budhha Air has decided to fly its ATR-72 aircraft to Surkhet from December 16.
Prior to this, Buddha Air only flew its smaller ATR-42 aircraft to Surkhet from Kathmandu.
As the smaller aircraft could not hold many passengers, the fare for Kathmandu-Surkhet route is quite high and many had complained to Buddha Air, demanding a bigger aircraft hoping that would decrease the air fare.
Accordingly, the airline company will now fly ATR 72 aircraft on this route. The company says that the operating expenses will be reduced which will result in cheaper fares for passengers.
The minimum fare set for the Kathmandu-Surkhet route is Rs 7,000.