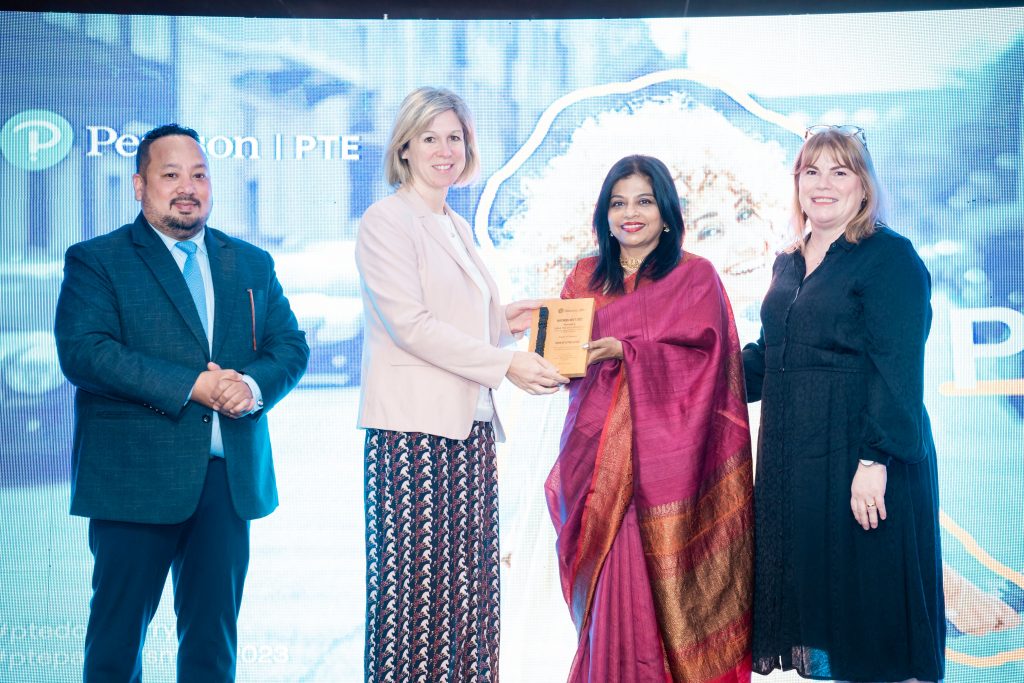 Kathmandu, March 19
British Ambassador to Nepal Nicola Pollitt has expressed gratitude to Pearson's PTE, an English language proficiency test, for helping Nepali students enhance their English language to pursue their higher education in the native-English spoken countries.
Addressing the first PTE Partners Meet organised here in Kathmandu, she also thanked all the stakeholders, education consultants, and organisations for providing quality English language classes, proper consultations, and other services. She stressed that these services have been supporting students aspiring to get a higher education degree in the world's leading universities.
"It's a pleasure to see so many education consultants and representatives, and education institutions. You play an important role for Nepali students who want to study abroad. Congratulations to all of you on your work. I wish you greater success in going forward," Pollitt said.
PTE, a standard English language test, is one of the most preferred tests by Nepali students. Over 30,000 Nepali students took the test in 2022, with which Nepal became the fourth largest country to take the test.
The partners' meet was concluded awarding the top 10 highest achievers and three top-performing education consultancies.