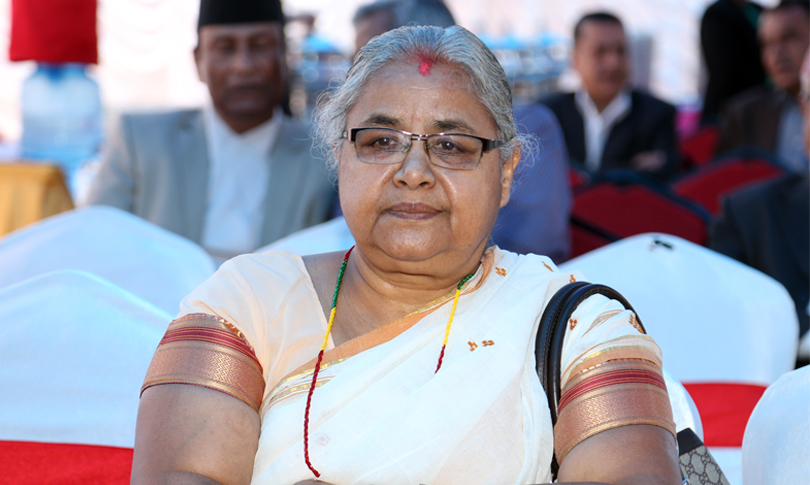 Kathmandu, April 30
An impeachment motion has been filed against Chief Justice Sushila Karki.
As many as 249 lawmakers of ruling CPN-Maoist Centre and Nepali Congress registered the motion today. The constitution requires one-fourth of the total lawmakers to file such a motion.
NC lawmaker Min Bahadur Bishwakarma is proposer of the motion seconded by CPN-MC Chief Whip Tek Bahadur Basnet. Bishwakarma and Basnet among others submitted the motion to the Parliament Secretariat.
Bishwakarma said they accused the CJ of interfering in the executive's jurisdiction and making verdicts influenced by personal biases.
"She has also be accused of not possessing sufficient work performance abilities, discriminating among justices and trying to practice factionalism in the judiciary," he added.
After the registration of impeachment motion, Karki is automatically suspended in accordance with Article 101.6 of the constitution.
Of late, Karki was being criticised by the ruling alliance for her verdicts against the government's decisions. In March, a full bench under her leadership had revoked the government decision to appoint DIG Jaya Bahadur Chand as the Inspector General of Nepal Police.
The order had suggested that another DIG Nawaraj Silwal had the highest scores in the work performance and he should be made the police chief.
The government, however, had appointed DIG Prakash Aryal the police chief citing his score was the highest. It had been said that the ruling coalition did not want to promote Silwal.
After the decision to promote Aryal, Silwal filed another petition against the decision. The final hearing on the writ is scheduled for Tuesday.