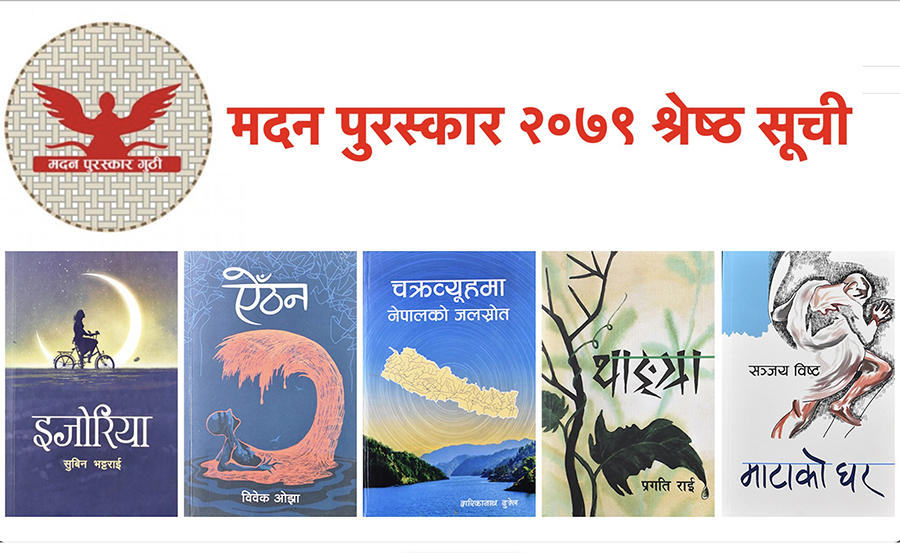 Kathmandu, August 9
Kathmandu, August 9
The Madan Puraskar Guthi has selected five books for Madan Puraskar 2079.
The Madan Puraskar Guthi received 313 books after which a committee formed to review them selected five of the year's best books.
The books selected are Subin Bhattarai's Ijoriya, Bibek Ojha's Aainthan, Dwarikanath Dhungel's Chakravyuh Ma Nepalko Jalsrot, Pragati Rai's Thangra and Sanjya Bista's Matako Ghar.
One out of the five books will be awarded the Madan Puraskar 2079.
The Madan Puraskar, presented annually in Nepal by the Madan Puraskar Guthi, is Nepal's most distinguished literary prize. It recognises an exceptional book published in the Nepali language within the given calendar year.