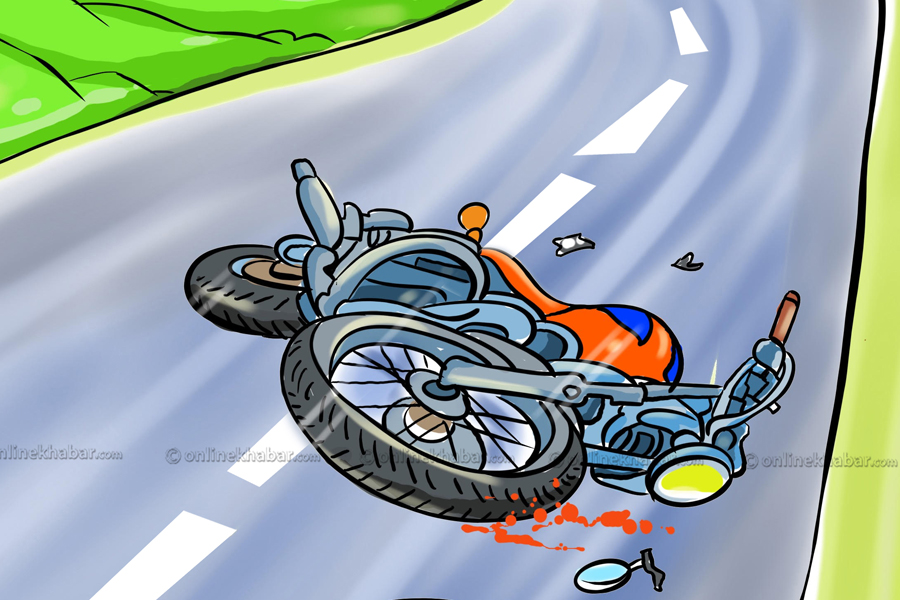 Bhaktapur, November 15
A motorcyclist died whereas another one sustained injuries in a road accident in Sallaghari of Bhaktapur on Monday evening.
Sajan Duwari (26), a resident of Lokanthali, Madhyapur Thimi municipality-1 of the district, died when his two-wheeler (Bagmati Province 02-031-Pa 7862) collided with a water tanker (Ba 4 Kha 4268), according to DSP Raju Pandey of the Metropolitan Police Range.
Meanwhile, pillion rider Amanal Sah (23), a resident of the Jhapa district and currently residing in Madhyapur Thimi-3, has sustained injuries and is undergoing treatment at nearby Dr Iwamura Memorial Hospital.
Police have arrested tanker driver Pravin Suwar (28), a resident of Byasi, Bhaktapur municipality-2, for further investigation and action.