If it was some decades ago, music could only be a hobby and not a profession in Nepal. However, the story has changed today with many aspiring musicians coming into the field and earning a decent income. This change has made young people search for the best music schools in Kathmandu or anywhere around them.
If you are in Kathmandu and are willing to learn music, you are in the right place. If anyone of you is having a hard time finding a proper place to learn music, now, you do not need to worry.
This week, Onlinekhabar has handpicked the five best music schools in Kathmandu. We hope you will check all of those and get a place to hone your skills in music.
1. Nepal Music Center

Locate in Pingalasthan, Kathmandu, Nepal Music Center (NMC), also known as Nepal Sangeet Vidyalaya, was established in 2006.
Since its inception, the centre has been exploring the folk music of various ethnic groups as a possible educational resource.
In 2016, when the Ministry of Education, Science and Technology introduced music in technical stream education, the NMC was chosen as the pilot school to run the programme introduced for the first time in Nepal. Hence, there is no doubt that this is one of the best music schools in Kathmandu.
The centre is also Nepal's only high school that teaches music as a core subject.
Besides formal education, the NMC also provides courses in various areas of music. Some of them include music technology, vocals, drums, guitar, tabla, music theory, arranging and composing and many others that are part of either eastern or western music. Additionally, the music centre also runs classes in eastern dance, western dance and Kathak.
2. Kathmandu Jazz Conservatory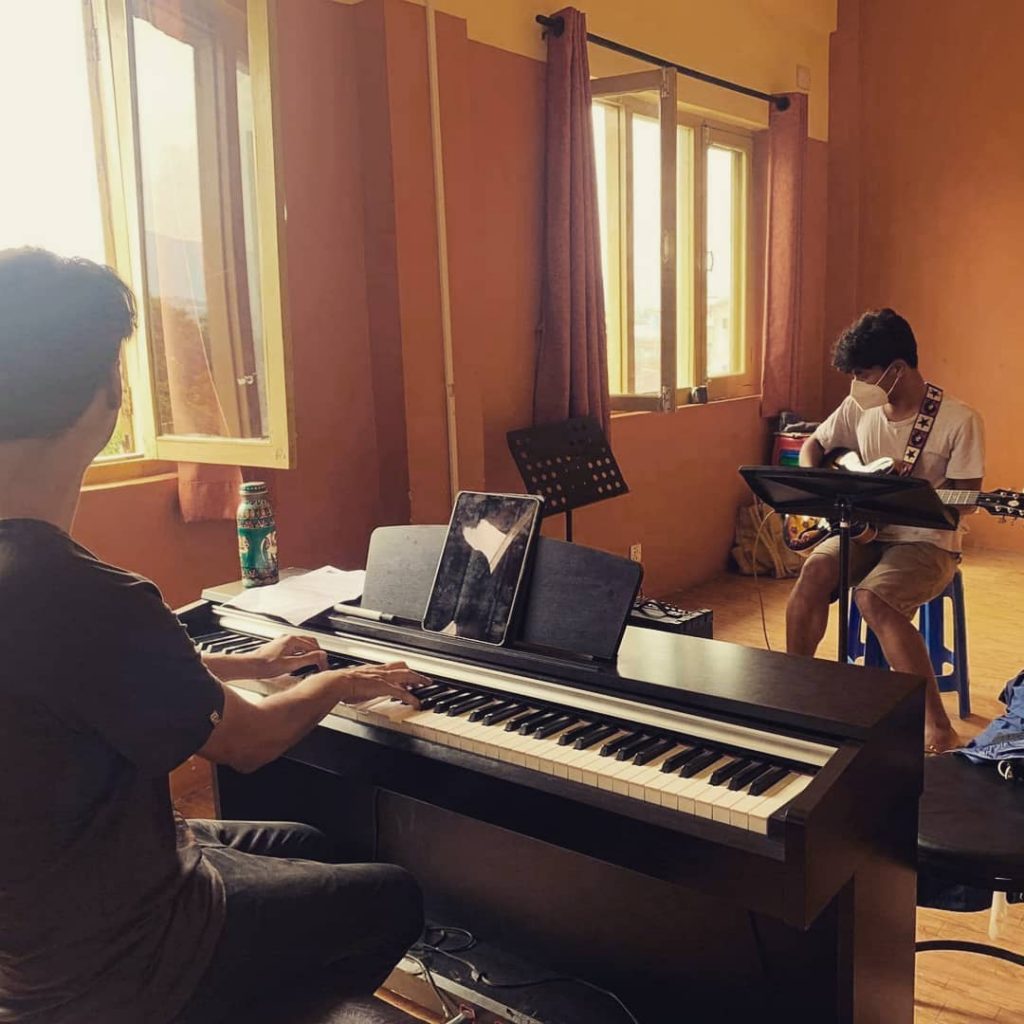 Kathmandu Jazz Conservatory (KJC) was established in 2007 and it is located in Jhamshikhel, Lalitpur. As one of the best music schools in Kathmandu, the KJC provides private and group classes of one hour or 30 minutes on piano/keyboards, guitar, vocals, drums, bass, saxophone, violin and eastern instruments like bansuri, madal, tabla and others. Similarly, along with instrument classes, the school also offers two hours of music theory classes.
With that, the KJC also has a diploma course in pop-rock and jazz. The diploma programme has a period of six to seven hours and seven to nine hours per week respectively.
3. Kaleidoscope Music Academy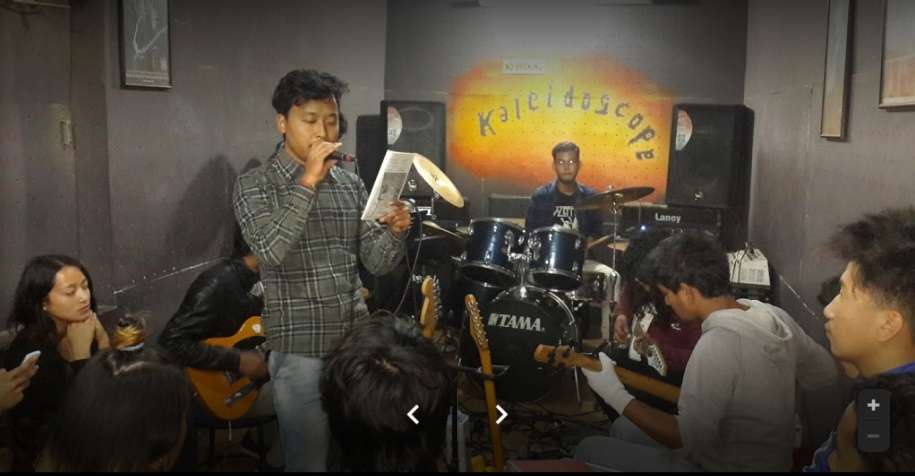 Kaleidoscope Music Academy is one of the oldest yet best music schools in Kathmandu. It was established in 1985. Located in Putalisadak, Kathmandu, the music institute offers classes in vocals and different instruments such as guitar, keyboard, drums and others.
Additionally, the academy also has a practice room. If you have a band and looking for a practice room, you can visit there.
4. Surshala Music Academy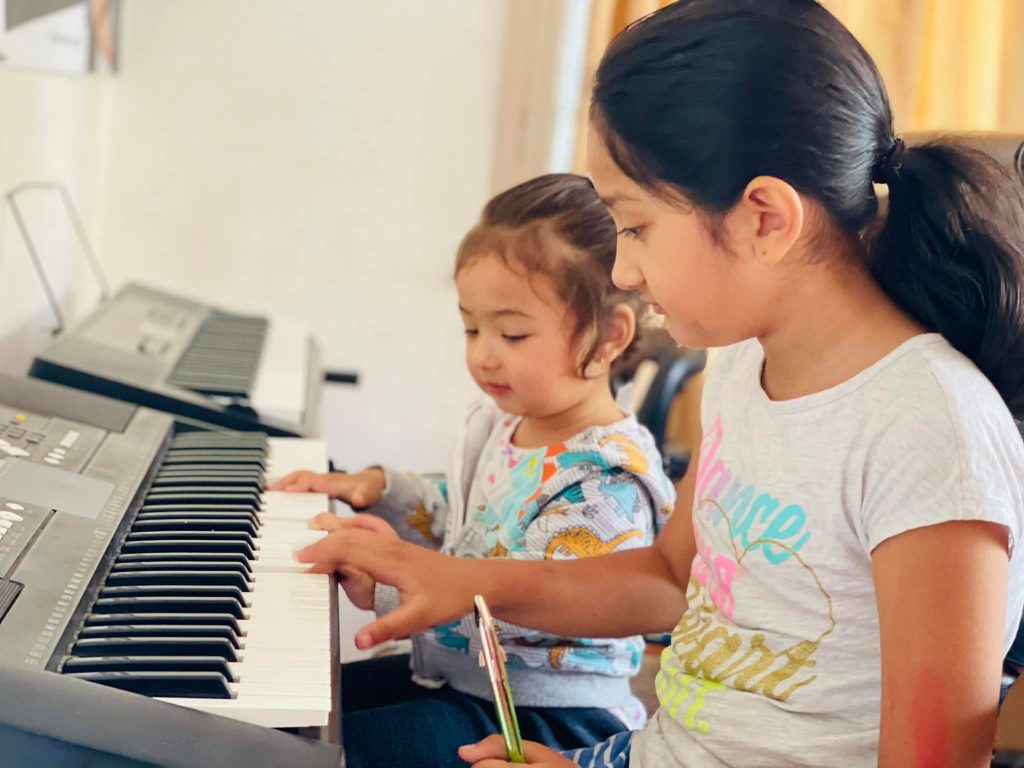 Surshala Music Academy, located at Arun Thapa Chok, Lalitpur was established in 2004. It is the first and only music academy affiliated with Council for Technical Education and Vocational Training (CTEVT), hence proving itself to be one of the best music schools in Kathmandu.
Along with providing courses on vocals and various musical instruments, it also offers classes in lyric writing, composition, arrangement, live instruments, recording and video.
With that, the music academy is also socially conscious. It has been providing free music lessons to 100 financially weak students that are talented and passionate about learning music.
5. Sadhana Kala Kendra
Based in Putalisadak, Kathmandu, Sadhana Kala Kendra was established in 1991. It is a government-registered and recognised music school. As one of the best music schools in Kathmandu, it provides classes in both eastern and western music. Alongside, it also offers dance classes.
Popular artists such as Raju Lama, Dhiraj Rai, Niruta Singh and Aryan Sigdel are some of the products of Sadhana Kala Kendra.