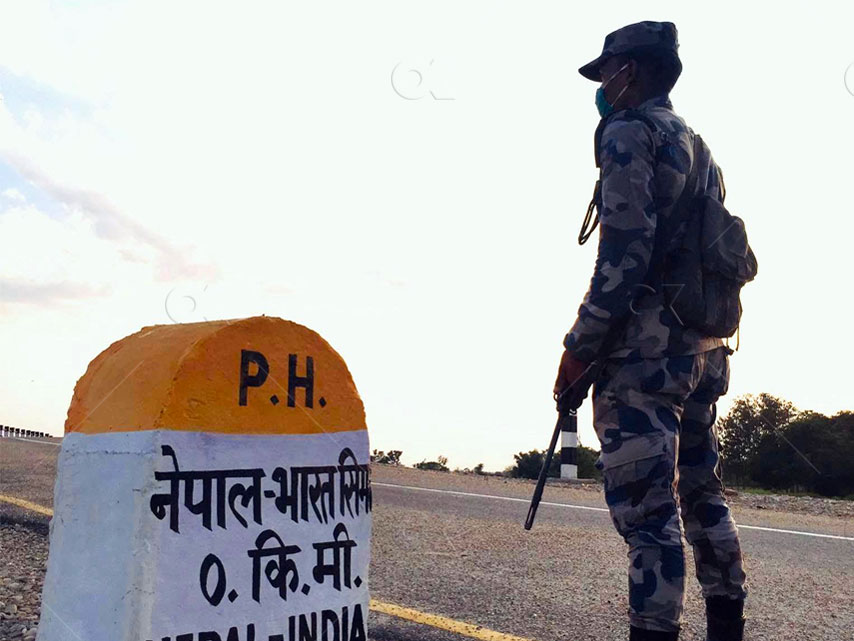 Birgunj, May 7
After two Indian citizens allegedly crossed the border and came to the Nepal side despite the lockdown restrictions, tension ran high in Kabahigoth Pachgachhiya neighbourhood in Suwarna rural municipality-3 of Bara district of southern Nepal on Thursday.
After the Indians tried destroying a security post of Armed Police Force, the APF personnel opened a round of fire in the air.
The two Indian nationals had come to Nepal on separate vehicles. After they allegedly tried to attack the Nepali security personnel and locals, the personnel opened fire to contain the situation, according to the APF sources.
Locals say that residents of bordering Indian village, Hanuman Nagar, are compelled to use a Nepali way to go to their farms. As the border has been closed during the lockdown, some of them are not satisfied.
Just two days ago, locals of another village in the district had accused some Indian border security personnel of beating them up.