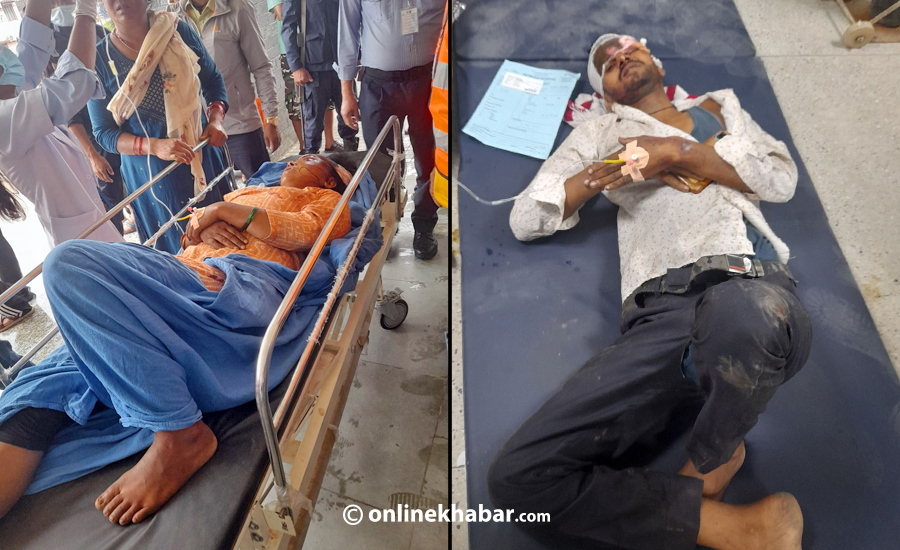 Makawanpur, October 6
At least 14 persons died in a bus accident in the Bara district of Madhesh province in southern Nepal on Thursday morning.
Whereas 12 persons succumbed to injuries during treatment at the Hetaunda Hospital in the neighbouring Makawanpur district, one each died at Chure Hill and Makawanpur Cooperative hospitals in the same district, informs Inspector Balaram Shrestha of the Makawanpur District Police Office.
The victims are yet to be identified.
Other 24 persons are injured and undergoing treatment.
The bus (Bagmati Pradesh 06-001-Kha 0110) heading towards Pathalaiya of Bara from Narayangadh of Chitwan had crashed near Tin Number Pul, Jitpur Simara-22, along the East-West Highway.