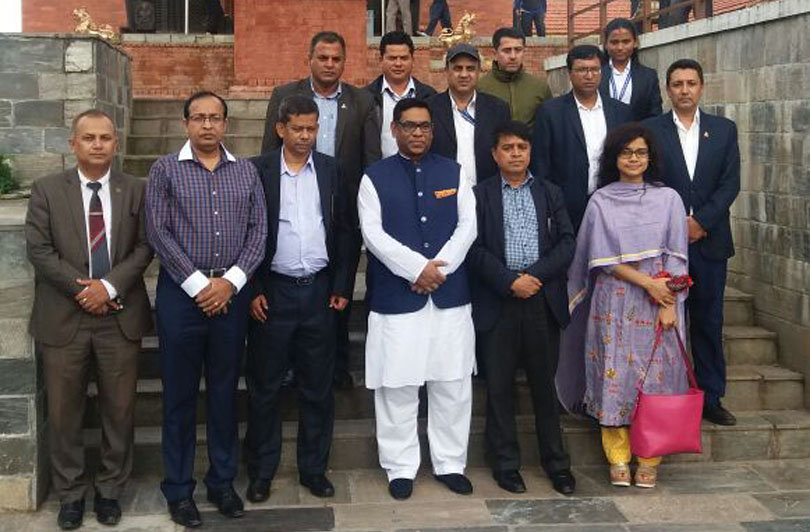 Kathmandu, August 10
Bangladeshi Minister of State for Energy, Nasrul Hamid, on Friday visit Chandragiri Hill on a cable car.
Minister Hamid is currently in Kathmandu to sign a memorandum of understanding for energy cooperation with Nepal.
Chandragiri Hills Private Limited has been operating the cable car service there. The company's Chairman Chandra Prasad Dahal received Hamid at one of the major tourism destinations of the valley.
In response, the guest appreciated the idea behind the business and wished for its success.