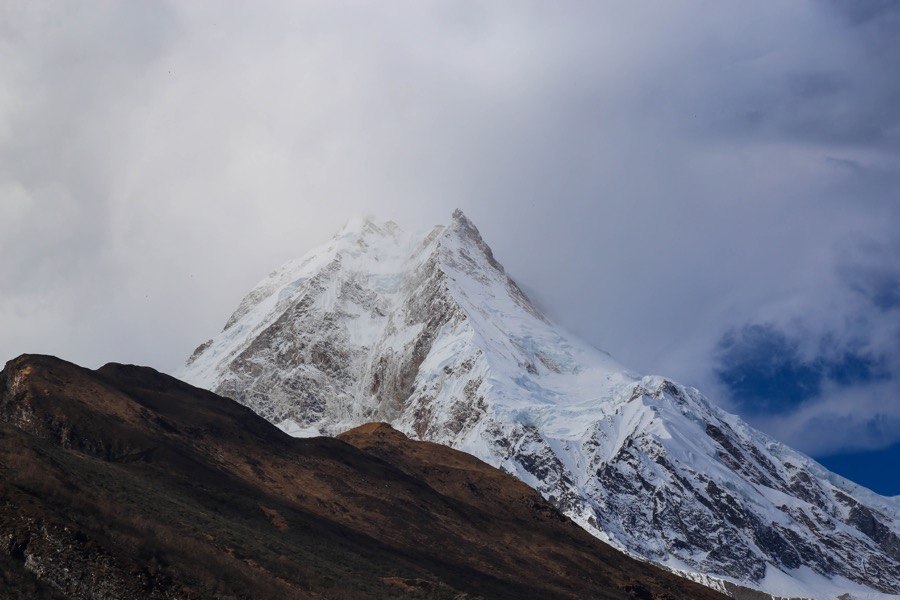 Kathmandu, September 26
An avalanche on Manaslu killed one and injured multiple climbers on Monday.
According to reports from base camp and those reported by The Himalayan Times and Everest Chronicle, over a dozen people have been injured after an avalanche ripped through just below camp 4.
Mingma Dorchi Sherpa from Pioneer Adventures from base camp says one person died on the mountain and around five are in a critical state.
"Weather around base camp is very bad, too cloudy to send helicopters to the higher camp. We are waiting for the weather to get better," he said.
Even though many Nepali guides have headed up the mountain, rescue efforts are on hold for now for those missing due to poor weather.
Among those missing is North Face athlete Hilaree Nelson who was skiing down from the summit, as reported by The Himalayan Times. Nelson reportedly fell into a crevasse from just above the fore summit of the mountain.
The weather has not been great throughout the season. An avalanche occurred in the mountain a few days ago also.
Over 400 permits were issued by the Department of Tourism to climb Manaslu this year.