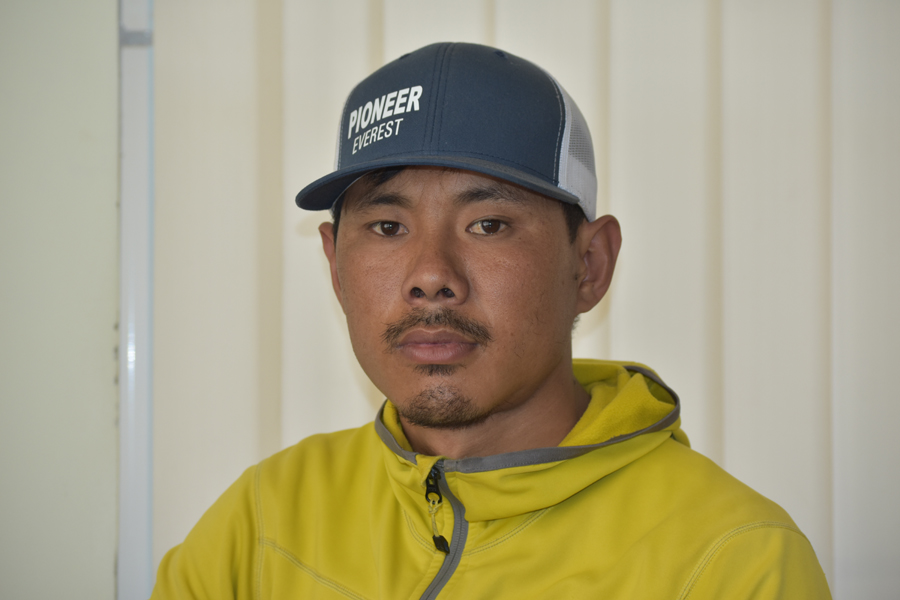 Mingma Dorchi Sherpa, like many high-altitude climbers, started his career as a porter. Like his peers, he too slowly made a name for himself in the mountaineering sector and established his own expedition company. But having summited various 8000-ers 17 times, he still yearned for something more.
"When you climb for a long time, you want to do something memorable," he says.
That is why before going to Everest for the fifth time, he gave himself a challenge. The challenge was to summit Everest and Lhotse in record time. "Having taken so many people to the summit, and helping them break records, I too wanted to create one."
But he knew this challenge wasn't going to be easy. The record for the fastest summit of Everest-Lhotse was 10 hours and 15 minutes set by Nirmal Purja Magar in 2017. "I knew it was going to be tough. I was also going for another one: climbing Everest, Lhotse, and Makalu in under five days."
However, before thinking about Makalu, he had two mighty mountains to tackle. The Everest-Lhotse traverse is attempted by many climbers, however, only a few make it to both the summits. This year the government handed out a record 381 permits to climbers seeking to scale Everest, and this would make Mingma Dorchi's mission all the more difficult.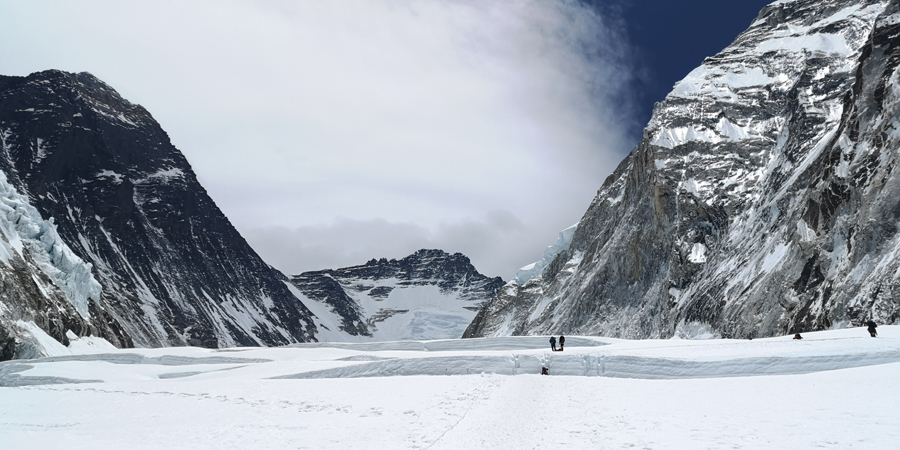 "I knew that the number was going to be a problem. My company had a fair share of climbers as well."
But that did not deter him from his goal. Mingma Dorchi kept rotating camps on a regular basis to make sure that his clients were safe and in good spirit. But the weather was making it difficult for him as mountaineers only had three proper weather windows. First on May 15, second on May 21 and third on May 27.
"Most of my clients summited by May 21. I waited because I wanted to break the record, I needed the mountain with fewer people. This is why I summited at the end of the climbing season." Having waited for a proper weather window, Mingma Dorchi knew it was now or never. With the weather still unpredictable, he set off with his headlamp all on his own on May 26 around 7 pm.
"There were a few people climbing along, but I was on a mission to do this as fast as possible."
Climbing all by himself, he reached the summit of Everest at 12:45 am on May 27. He was so far in front of other climbers that he had to click a picture of his summit himself. "When I reached the top I had to click a picture. But it was dark and I didn't have a good camera but I still took a selfie and using by headlamp and also shot videos as proof that I had made it."
After spending a few minutes at the summit, Mingma Dorchi then started his descent towards Camp 3 from where he would his Lhotse accent. "I spent a few minutes at the summit then rushed down to Camp IV filled up water then was on the way down to Camp III."
From Camp III he started his push. He says he didn't check the time at Camp III because he didn't want to be distracted from the cause. After resting at Camp III for a brief period he was up and running for his Lhotse push. Mingma Dorchi reached the top of Lhotse at 6:45 am on May 27 creating a record in the process. "Obviously I was very happy. Not only did I break the previous record I nearly halved it," he says.
But that was not it. He was gunning for another speed record. And after clicking pictures and videos for proof, he started his descent as he had to catch a chopper which would drop him to Makalu Base Camp. "I had something to eat at Camp II and left for basecamp to catch me chopper."
He left on the chopper to Makalu Base Camp along with North Face athlete of the year Dawa Yonzon who he would be climbing Makalu with. "I spent 17 hours at Makalu Base Camp to prep for this summit and on May 28 at around 9 am left basecamp." After toiling for around 22 hours Mingma Dorchi finally reached the summit of Makalu on May 29 around 7 am. After clicking pictures he rushed down towards base camp. "I came further down from base camp to the trekking route."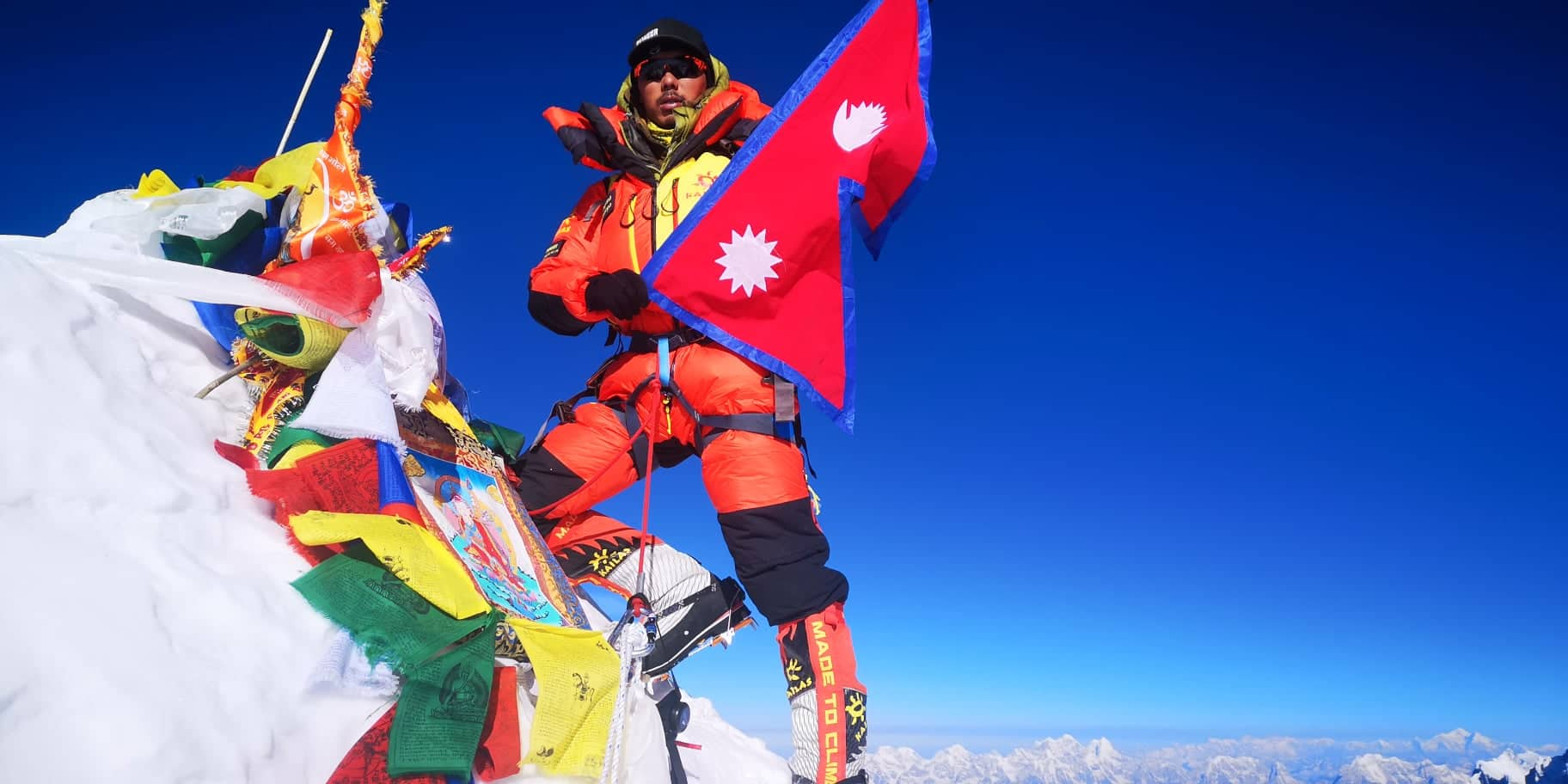 It was there that he found out that he hadn't managed to create the speed record of climbing three summits in less than five days as Nirmal Purja Magar on May ­­­22 had bettered his own record of five days by completing it in little over 48 hours.
"I'd be lying if I told you I wasn't gutted. It was tough when I found out because had I not spent 17 hours in Makalu Base Camp, I think I would set that record under my name." He says that he is waiting for certificates, after which he will start his process to get officially registered with the Guinness Book of World Records.
"To make sure there are no confusions, I also have GPS proof which shows me at the summits of the mountains at specific times." Mingma Dorchi after this wants to create more records. He's left for Pakistan to tackle the second tallest mountain K2 and Broad Peak. But he says he also wishes to climb Gasherbrum 1 and 2.
"I want to set some records there as well. If possible, I want to climb K2 twice or climb all four mountains consecutively." He says he will not stop after that. He wants to attempt even more records and also wants to climb new routes on some 8000-ers. "I want to leave a mark on this industry."
Photo: Mingma Dorchi Sherpa