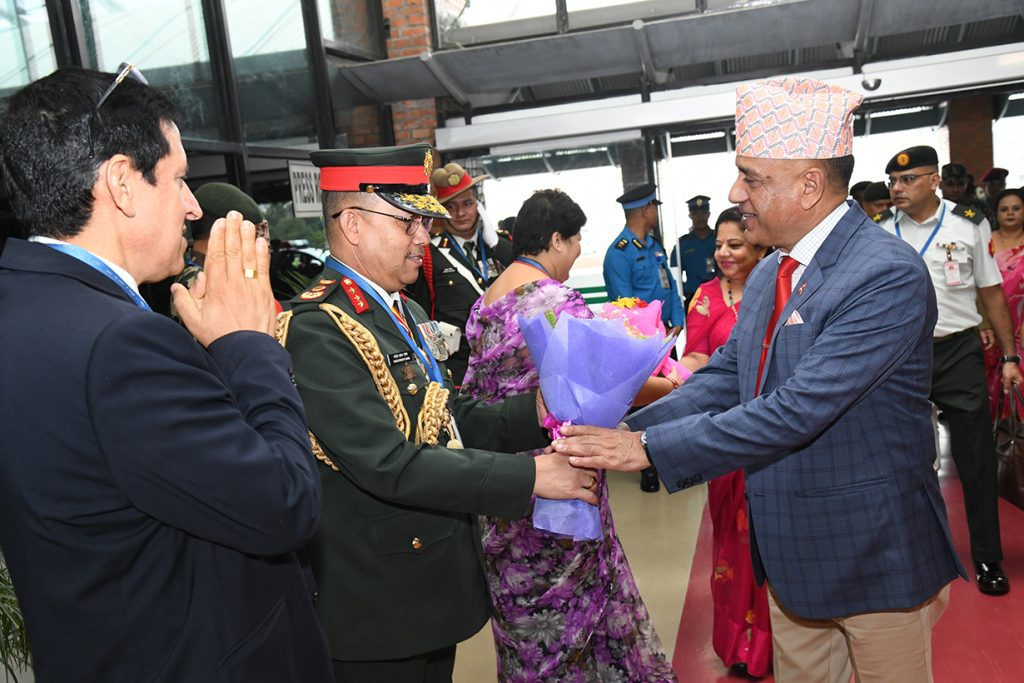 Kathmandu, September 24
The chief of army staff, Prabhu Sharma, has left for New Delhi to take part in the 13th Indo-Pacific Cheif Conference.
The conference will take place from September 25 to September 27.
This organisation, which was previously called 'Pacific Command', has been called 'Indo-Pacific' for the past four years. Sharma's visit was approved by the meeting of the Council of Ministers on September 9.
Military delegations from 35 countries will take part in the conference, while commanders of 15 countries including Nepal will participate.
The chiefs of the army of 15 countries including Nepal, India, America, Australia, Bangladesh, Indonesia, Japan, Malaysia, Bhutan, Brunei, Cambodia, Korea, Maldives, Mongolia, Myanmar, and New Zealand are scheduled to come to New Delhi to participate in the conference.
Indo-Pacific is the military strategy of countries including America. Indian Army Chief Manoj Pandey sent an invitation to Sharma to participate in the conference.
The team led by the Commander-in-Chief is scheduled to return home on September 29.