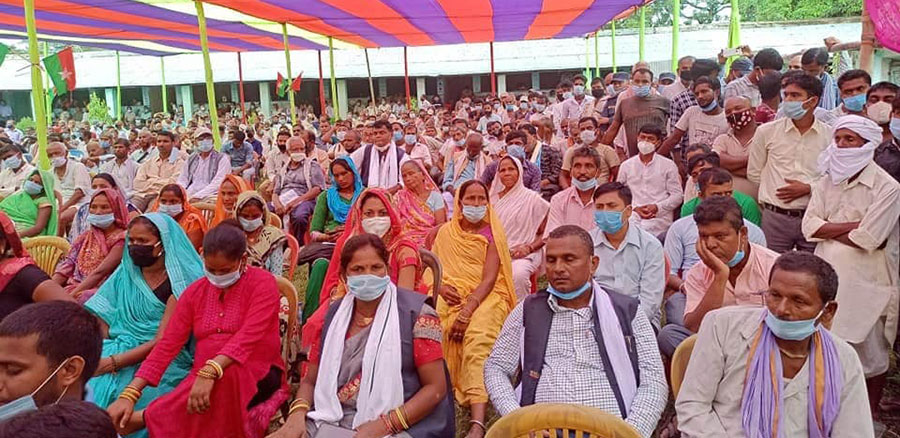 Janakpurdham, July 31
Ignoring the government's urge not to hold any public event and gathering so as to control the risk of Covid-19 outbreak, the People's Socialist Party Nepal, the third biggest political party in the country, has organised a mass assembly on Siraha on Thursday.
The party's top leaders including Upendra Yadav and Baburam Bhattarai.
Many participants of the function organised in Golbajaar of the district yesterday had not worn masks. No distance was maintained at the function attended by hundreds.
However, speaking at the function, the party's chairman Upendra Yadav spoke about the Covid-19 risk, urging the public to change their behaviours. He also accused the government of ending the lockdown without any preparations.