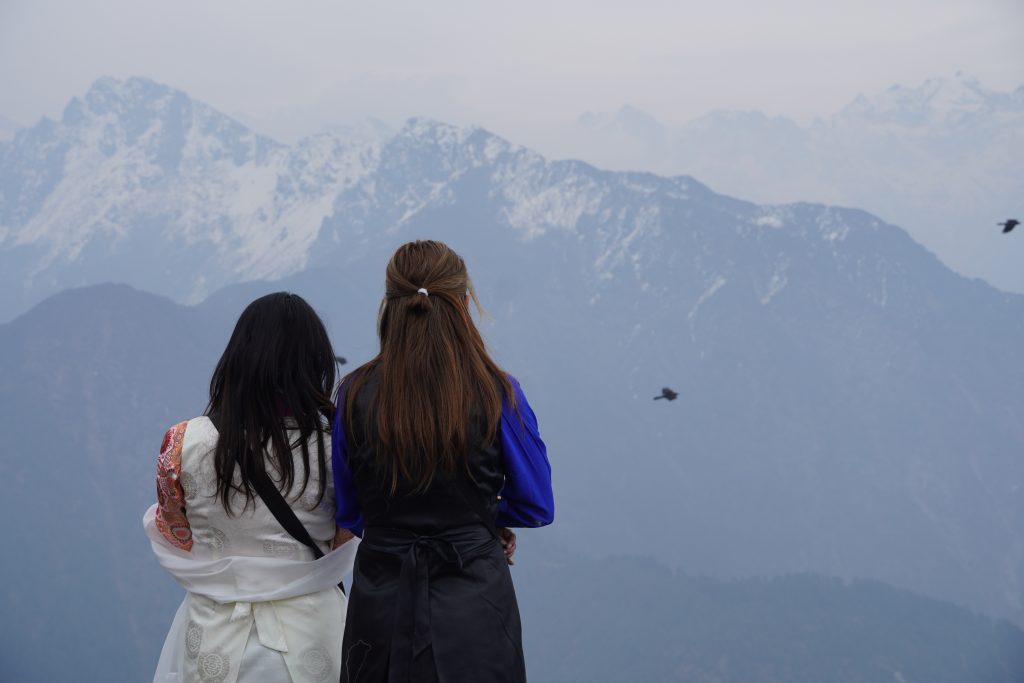 I had been planning to go on a trek for a long, long time. But for one reason or another, I had never been able to do so. Every time when I planned one, someone from my friends' circle would cancel it. There were times when I had to cancel it myself too. But on Nepali New Year's Day last month, it was as if the whole universe conspired to make our plan a success.
On that auspicious day, I and a few of my dear friends stood atop Ama Yangri, a hilltop in Sindhupalchok, and we witnessed the breathtaking views of sparkling mountains—Everest, Lhotse, Nuptse and Makalu— which were all there right in front of our eyes, standing tall in their snow-capped glory.
What was supposed to be just a short escape from the humdrum of city life turned out to be a lesson in the power of nature and even an opportunity to reflect on my privilege as a city dweller.
The route
Though it was mid-April, mornings in Kathmandu were still chilly. I woke up at 4 am and got ready quickly. Then, I met Bharat, a friend who lives nearby, at around 5 am. We took a taxi from Thimi Chok to Narayantar, Kathmandu and picked up Jesson, Abhishek kaka and Smarika on our way. We then met Binita and Anjali who got out of another cab.
The taxi ride was quite fun. We played some bhajans in the cab; we wanted nothing but good vibes on this trip.
We reached Narayantar Buspark at 5:45 am. We had booked six seats, but there were seven of us. The bus driver told us there was no extra seat and that left us in a real pickle. There was still a vacant seat on the bus though as the person who had booked it had yet to arrive. Bharat took it.
Our bus left at exactly 6 am. Only one bus leaves every day for Tarke Ghyang in Sindhupalchok from Kathmandu. One has to make sure to purchase the ticket a day or two before; not everyone can be lucky as we were that day. (The bus ticket from Kathmandu to Tarke Ghyang costs Rs 600.)
The road up to Sankhu is more or less smooth. Beyond that, it is rough, dusty and bumpy; travelling through it can be an adventure in itself. As you get to Melamchi, you can see a number of empty houses that collapsed in the floods of June 2021. Our bus had to cross a couple of risky bridges that did not have any railings.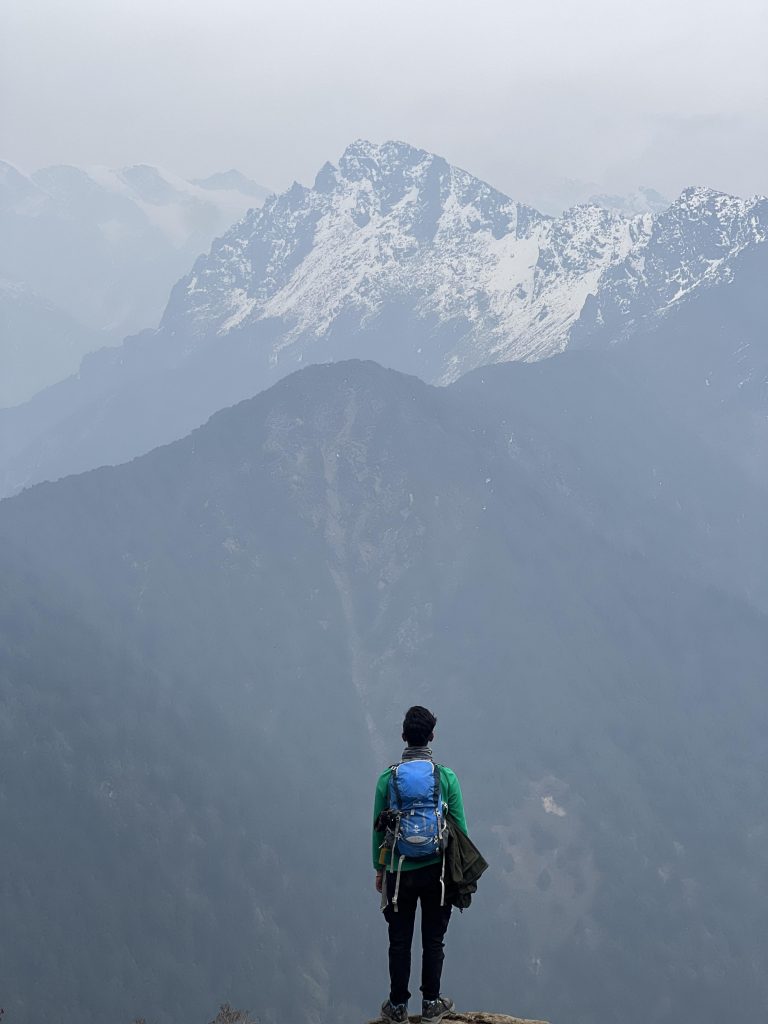 By 10 am, we had reached Timbu, where we had our lunch—a plate of dal-bhat-tarkari that cost Rs 170.
By 12:15 pm, we had reached Tarke Ghyang, the bus's last stop. As soon as we got off, we got confused about how to move forward. We did not know if it was a good idea to stay at Tarke Ghyang or to walk towards Ama Yangri base camp.
It was only mid-day and staying at Tarke Gyang seemed a lazy thing to do. So we headed off towards the base camp for what turned out to be a four-hour hike.
On the trail, we met some locals. They were very cheerful and wished us Tashi Delek, a Tibetan expression used to greet people. They even posed for our cameras and wished us a good journey ahead.
The trail also has a lot of flat areas where you can rest. We sat down on one of those spots and played the ukulele and harmonica that we had taken with us and started singing classics like Aankha Ko Need, Maya Maryou Timile, Timro Aankha Herdai and In Dino.
The base camp
We reached Ama Yangri base camp at 5 pm. The place was chilly as a cool wind was blowing. We realised we had climbed up a bit.
The base camp is accessible through off-road tracks, so if you have bikes, you can easily get here. But, as the track is quite poor, I would personally not prefer to get there on a bike.
By the time we got there, we were hungry and as it was cold, we ordered a noodle soup. I do not know if it was hunger or the person's cooking prowess, but the noodle soup was the best I had ever had in my life.
We had our dinner after a while. The dinner itself was quite average, but the highlight was the pickle we made ourselves in the kitchen at Ama Yangri base camp.
Ama Yangri does not have great accommodations. We were told that we had to sleep in a tent. All seven of us fitted in the tent quite easily and our tired bodies slept well. The place was reasonable as they charged us Rs 1,000 per person. This also includes our meals.
To the top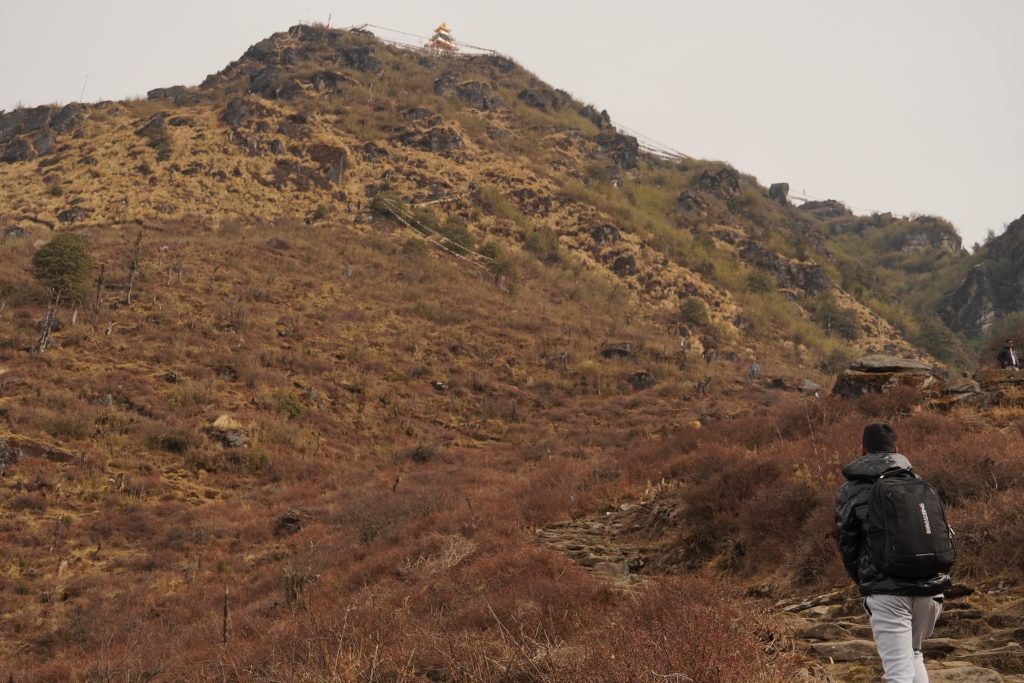 We were all set to reach the top of Ama Yangri. As I was having morning tea, coincidentally I saw Pooja, a friend of mine. She was with her two friends: Dridhata and Aayush. Three of them joined us and now our team of seven became 10.
As we were planning our journey, we saw the sun rise over the mountains at 6 am. We wanted to watch it from the top of Ama Yangri at an altitude of 3,770m. But we were too lazy to get up and by the time we did, we were too late. But that said, the view from the base camp was still quite majestic.
After watching the sunrise, we set off towards Ama Yangri. The trail from base camp to Ama Yangri was very tough as it was entirely uphill.
Tired of constantly walking uphill, some of us wanted to quit. But all of us persevered and after taking frequent breaks, ingesting energy drinks and chocolates, all of us pulled through and made it to the top. Motivating each other is key to overcoming negativity while walking uphill.
The top of Ama Yangri was amazing as it welcomed us with a beautiful mountain view. Once we were at the top, we forgot how tired we were.
A puja ceremony was taking place there, so we got the chance to have free food. We stayed there for around four hours and got down to the base camp.
Since we had enough time, we decided to leave the base camp and head towards Tarke Ghyang, from where the bus would leave for Kathmandu.
Getting back to Tarke Ghyang was easy. We just had to walk flat and downhill trails, which was such a respite after the uphill climb to Ama Yangri. None of us got tired. We even danced and played music along the way and at around 6 pm, we reached Hotel Tarke Ghyang. The hotel was very reasonable as it cost Rs 200 for a vegetarian meal and Rs 1,000 for a room that had a capacity of seven people.
Back to Kathmandu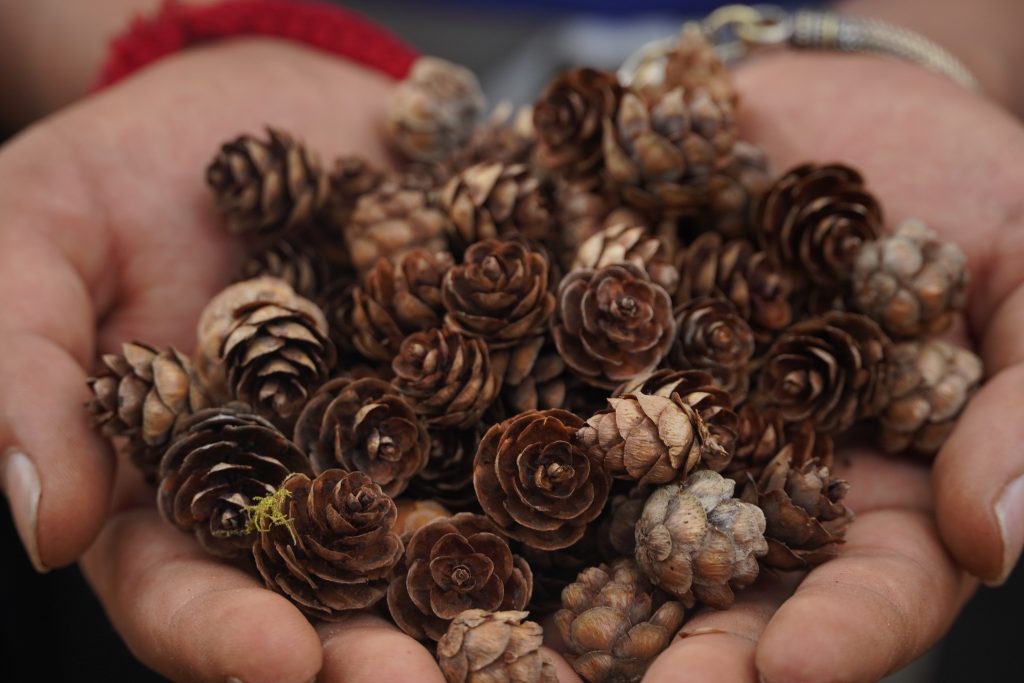 It is tricky to get a bus to return to Kathmandu from Tarke Ghyang as you have to get a ticket on a first come first basis, there is not any system for booking. The only way you get a seat is to wake up early, go right away and claim a seat on the bus. If you do not do this, you will have to stand on the bus for the entire journey to Kathmandu. Fearing that situation, all of us got up early and managed to get seats.
Ama Yangri makes for a memorable trek. This experience made me realise the power of nature. How even a brief engagement with nature and its beauty would help you sideline your problems and live freely. Another lesson was anthropological, how, despite many hardships brought on by inadequate transportation infrastructure, a lack of healthcare and educational opportunities, and other factors, people there still managed to live happily and successfully.
This made me reflect on my privilege as a city dweller. But somehow, I was also envious, wondering what it would be like to live a seemingly happy, smooth life as those villagers did.