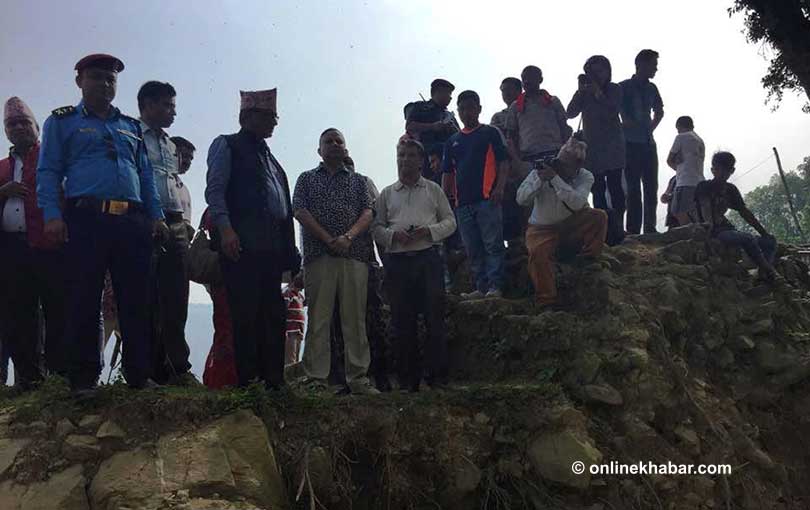 Butwal, June 22
The Province 5 government has begun constructing an alternative road connecting Rupandehi and Palpa districts to skip possible landslides near Siddhababa along the Siddhartha Highway.
Whereas the federal government is planning to build a road tunnel and has allocated budget for that for the next fiscal year, the provincial government has begun constructing the road from Jhumsa of Palpa to Charange of Rupandehi district. The new road will be 21 kilometre long.
Meanwhile, Chief Minister Shakar Pokhrel and Physical Infrastructure Development Minister Baijanath Chaudhary conducted an onsite monitoring of the construction works today.
On the occasion, CM Pokhrel informed that the provincial government allocated Rs 100 million budget for the work. He was of the view that the new road would also help nearby human settlements develop.
Likewise, Minister Chaudhary said the construction was started as the road tunnel promised by the federal government would take some more time to get complete.
Around 70 persons have lost their lives in past 10 years along the three-kilometre section at Siddhababa in the accidents caused by landslides.