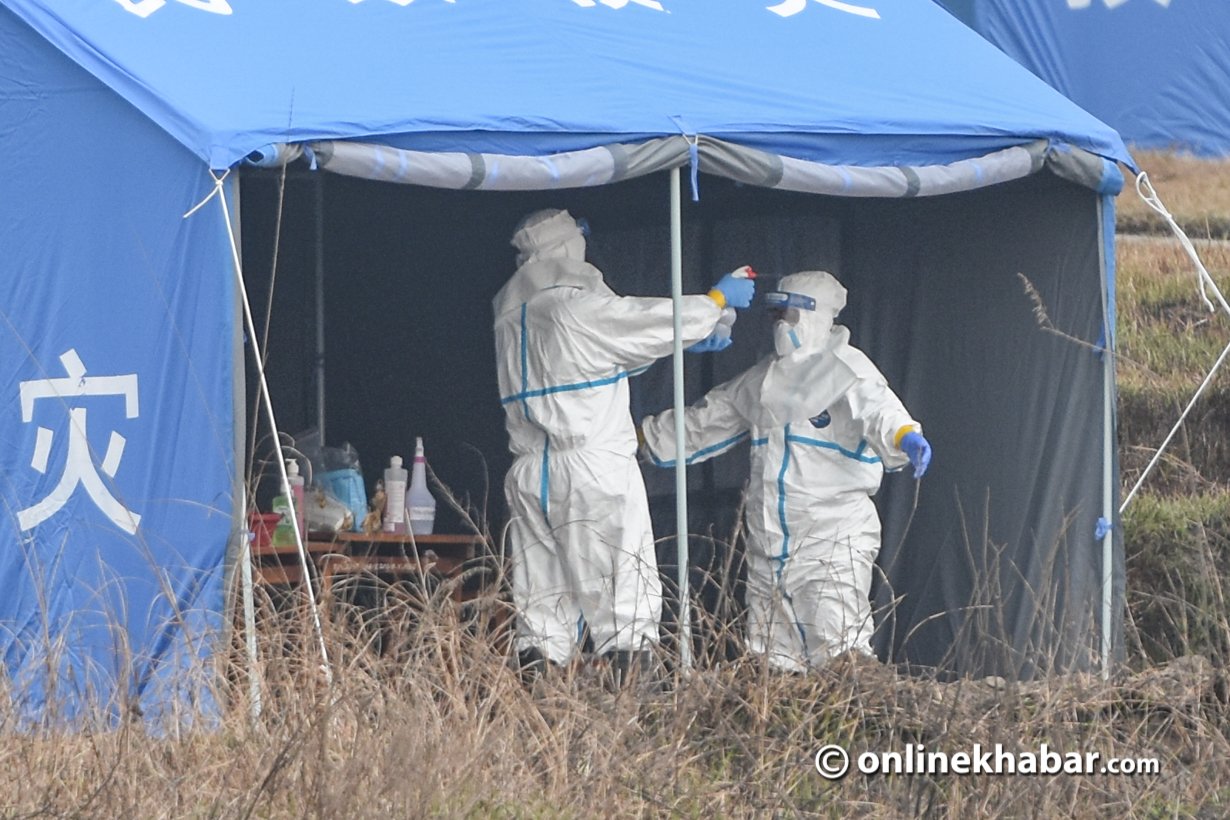 Kathmandu, March 2
The government has confirmed that all 175 Nepalis who were evacuated from Wuhan of China to protect them from the novel coronavirus infection have tested negative for the virus in the second test also.
The evacuees have been quarantined in Kharipati of Bhaktapur, east of Kathmandu, for the two weeks. But as the swab samples collected on the first and the 14th days of the quarantine tested negative for the infection, they will be sent home now.
The spokesperson at the Ministry of Health, Bikas Devkota, confirms that the evacuees are not infected.
The other 18 people who were part of the evacuation and quarantine process also tested negative. They will also be sent back home.