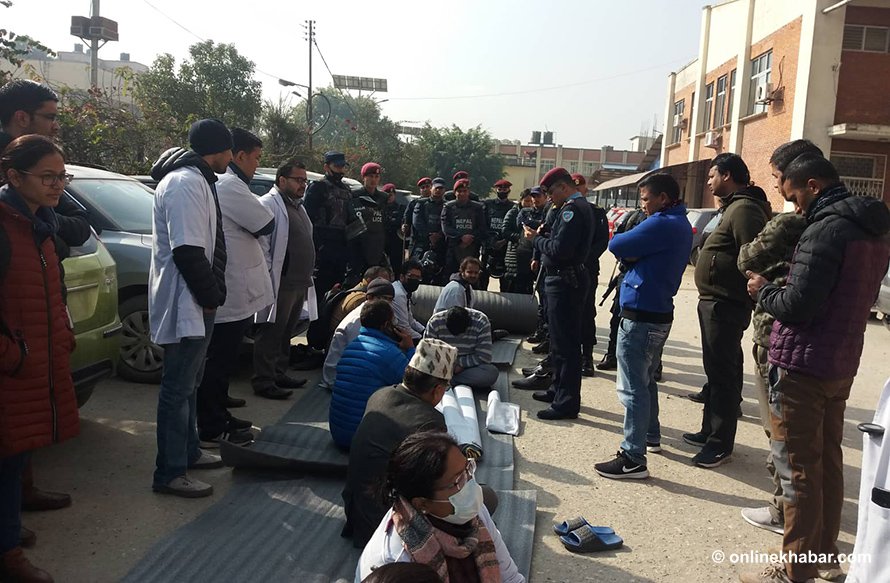 Kathmandu, January 31
Members of Nepal Medical Association, a body of doctors working in the coumtry, has annouced the closure of all medical services, except for emergency cases, on Frida,
The association, which has been pressing the government to meets the demands of medical education reform activist Dr Govinda KC, said that the move was announced to protest the government's decision to get Parliament to endorse the controversial Medical Education Bill.
The association has accused the government of not taking any steps to save Dr KC, who has been on a hunger strike for the past 23 days. The agitated doctors will shut all medical services in the country on Friday. It has warned of stern protests if the government does not heed its demands.