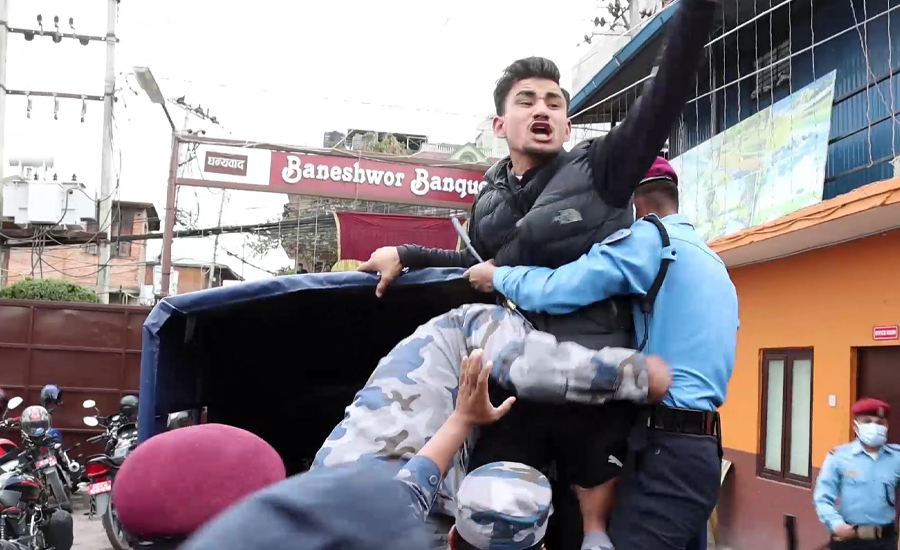 Kathmandu, March 27
Three persons arrested last week on the charge of shouting slogans against Prime Minister Pushpa Kamal Dahal have been sent to custody after they refused to stand bail.
Hearing an indecent behaviour case against them, Kathmandu Chief District Officer Ghana Shyam Upadhyaya on Sunday ordered each of them to pay bail of Rs 5,000.
The arrestees are Uddhav Basnet (23) from Solukhumbu, Som Sharma (30) from Baglung and Biplav Khadka (18) from Bajhang.
DSP Niranjan Dutta Bhatta says they have been sent to the custody of Central Jail after they did not put up the money as ordered.