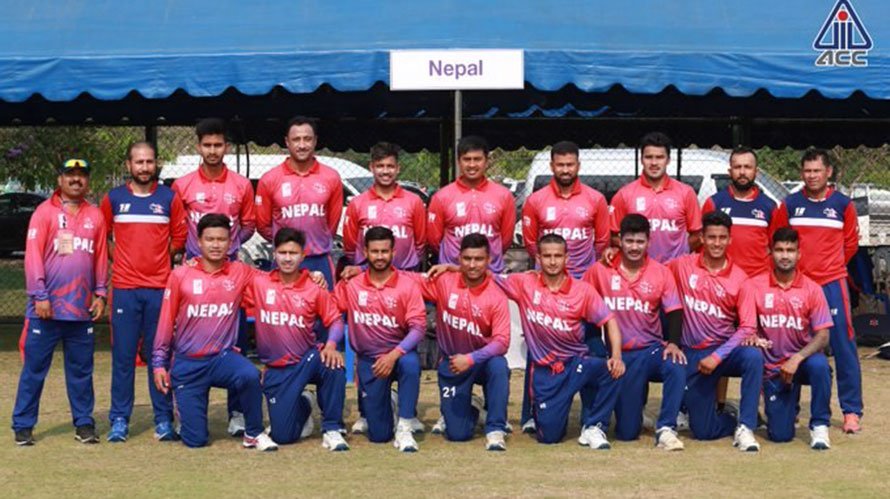 Kathmandu, March 4
The Nepal national cricket team on Wednesday defeated the hosts, Thailand, by nine wickets during their match of the ACC Eastern Region T20 Cricket Tournament.
This is Nepal's first win in the tournament. Earlier, Nepal had lost two matches to Malaysia and Hong Kong. With this, Nepal earned 2 points out of three matches.
During the match today, Nepal had easily achieved the 67-run target posted by Thailand at the loss of one wicket in just 5.3 overs. Opener Kushla Malla scored 36 runs run out. Likewise, Pawan Sarraf scored 27.
In their last match of the tournament, Nepal will face Singapore Friday. If Hong Kong defeat Singapore in another match today and Malaysia on the last day, Nepal can still make it to the top two.
In the first innings, the hosts had won the toll and elected to bat. They scored a meagre 66 runs in the allocated 20 overs by losing all the wickets.