Looking at photos of his favourite music producers with gold and platinum plaques, Aasis Giri always wondered if he would ever have those plaques in his house. To give himself a chance, he worked hard. Sitting in front of his laptop for days and nights, Giri, more popularly known as Aasis Beats in the musical world, learned the art of sample making and music production and in the span of five years has had his name in over 500 songs with artists from all over the world, one of which has recently awarded him a platinum plaque.
"It felt really good to see your work being liked by people which results in things like these," says Aasis.
But, Aasis Beats is not done yet. He wants to continue to get better and work with people from all over the world. By doing so, he wants to show the musicians around the world that Nepalis have the ability to work with the best in the world. He also wants to inspire a young generation of Nepali producers and pave way for them to become successful in the future.
"There's so much talent here in Nepal. Just need the right mentorship and should know how to market themselves," says the 25-year-old.
Learning by doing
Aasis Beats has always been captivated by music. He learnt how to play the piano in school and got into hip-hop at an early age. But, it was during the last years of his teens when he was introduced to FL Studio, a digital audio workstation, after which he was obsessed with beat and sample making.
"The sound of melodies and drums captivated me. The more time I started to spend on FL Studio, the more it got addictive. That is when I started to follow all the popular music producers," he says.
Watching how producers like Young Thug and Metro Boomin worked, Aasis Beats started to emulate them and started playing around with sound at FL Studio. By the time he was 20, he knew he was ready and started to produce beats to sell abroad.
"I used to make samples and sell them for a few dollars. People buying that gave me the drive to do this regularly."
Earning money meant Aasis Beats could also upgrade his equipment. With an upgrade in equipment, his music also evolved. And, that gave him the confidence to approach international artists.
During his free time, he messaged popular artists and their close friends. One of them was the late Nicky Bondz. He sent these people samples of his work and those who like it would approach to work with him.
"He mentored me and taught me what people look for. I am thankful to him and his help."
Earning by fun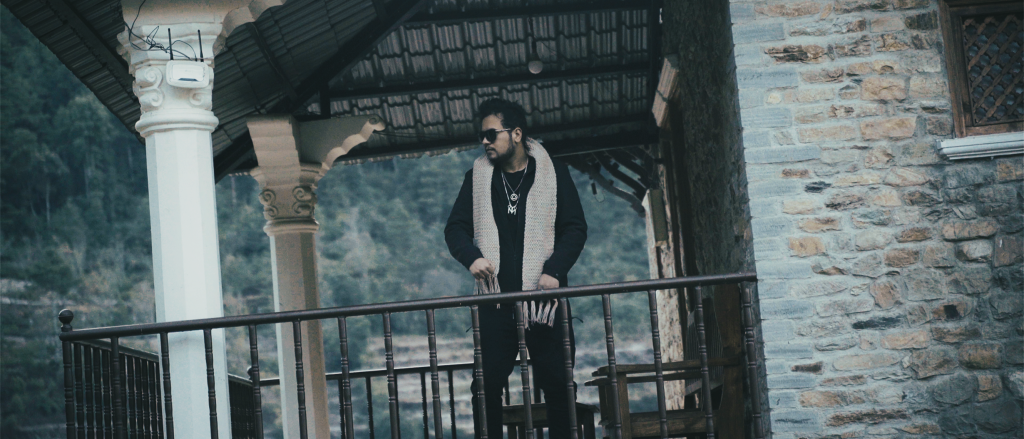 The platinum plaque Aasis Beats has in his room is for the single Satellite that he produced for Bondz. The song sold over a million times on apple music and over a million streams on Spotify too.
Once that happened, he started to get offers for other collaborations. Artists around the world started to like his samples and the way he produced music and for the past five years, this has been a full-time gig for him.
"Initially, I didn't care about money. I was in it because I was captivated by samples. But, as I started to work, my work started to get recognised and people started to use my samples. When I started to work with big artists, I got royalties, credit and recognition. After that, there was no going back," says Aasis Beats.
But, it was not as rosy. During his initial phase, he suffered setbacks. His messages hardly got any response. Channelling the frustration, he worked even harder and persisted and that bore fruit gradually as his samples have also been used by universal music and he is now working with people producing a Netflix series.
Giving it to his own grounds
While Aasis Beats has done a lot of work internationally, in Nepal, he is still unknown. The main reason is he has not worked on a lot of projects here in Nepal. Why? Because he knows that having a stable economic life by doing music alone is not possible in Nepal.
"People ask me to produce beats for Rs 500. That is not fair to me and my skills."
But, that said, he says he does work on projects that he likes as he feels that Nepali music has a lot of potential. Aasis Beats does feel that Nepalis are not using their potential.
"The music that many producers are making here is recycled sound. It's great here, but internationally, these sounds have already been in use for a decade. If anyone wants to go international, they should stop using old samples and create their own."
He says using the samples is not wrong, but using the sample to create something new or creating a new sample altogether will give young producers a chance to make a mark internationally.
"I tell this to everyone I meet because I believe that there is a lot of talent and if they use it well, they can bring home a Grammy."
Making a mark
Along with that, Aasis Beats also says people need to give emphasis on placement and market their sound to the right audience.
"I think 50 per cent of what I do is business. If I don't market it to the right people, however good my music is it won't sell."
This is why he has started to use TikTok to promote his song. He also wants to put up tutorials on the platforms to help young people know the ins and outs of music productions and how to distribute the music they produce.
Aasis Beats believes that the rap scene in the country needs to evolve too. With so much potential being wasted, he feels that these young guys need to move away from the "dis culture" and work on bringing good music to years of people. He feels Nepal needs a paradigm shift in this.
"To take your music globally, we need to change the landscape here. Sure, the sounds people like here will remain, but we need to keep exploring and using our creative minds to create something that will sell not only in Nepal but also all over the world."