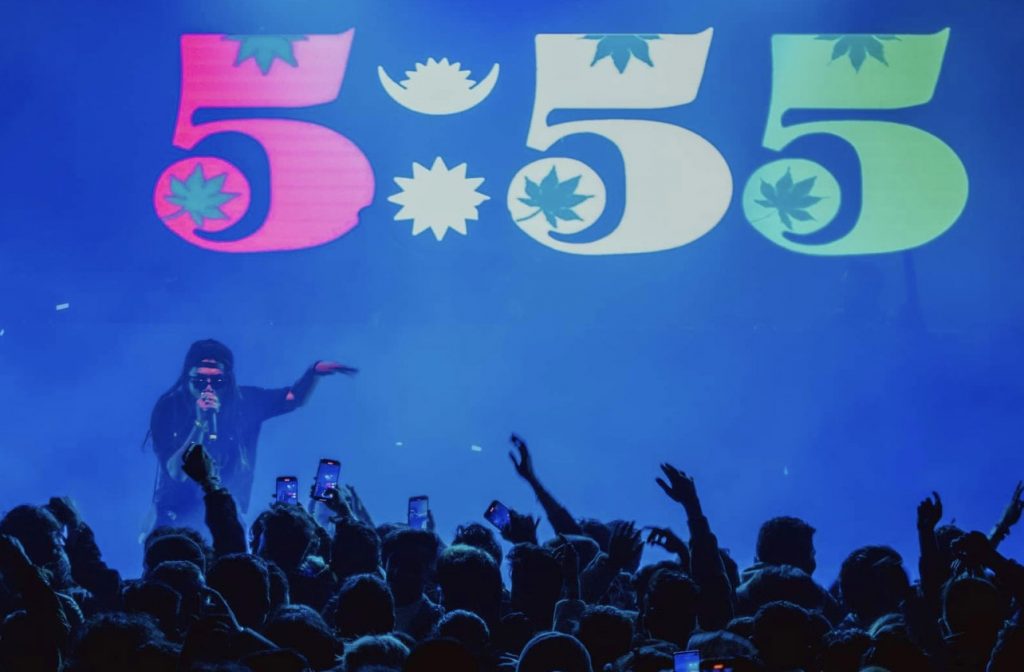 Chirag Khadka, known by his rapper alias 5:55, loves the stage. Ever since he burst onto the scene with his single, Budi, released in 2019, that is where he feels the most alive. He loves the fans, the energy and the vibes that shows generate. 
"I think that's the only place I get to be myself. I love performing and entertaining people," he says.
The fans also love him and the energy he brings to the shows. The other factors are quite appealing too. The sound is great, as is the light as most of them return with their money's worth.
Keeping that intact, 5:55 is evolving as a rapper. The message in his songs is changing as he is as he aims to continue doing this, hoping the rap scene in the country can evolve with him. But, for now, he just wants to work on his game and create new music, which he calls psychedelic rap, that he will be proud of. He also hopes to release an EP soon.
"Things are going fine, but I know it can get better. It just needs some time," he says.
From rock to rap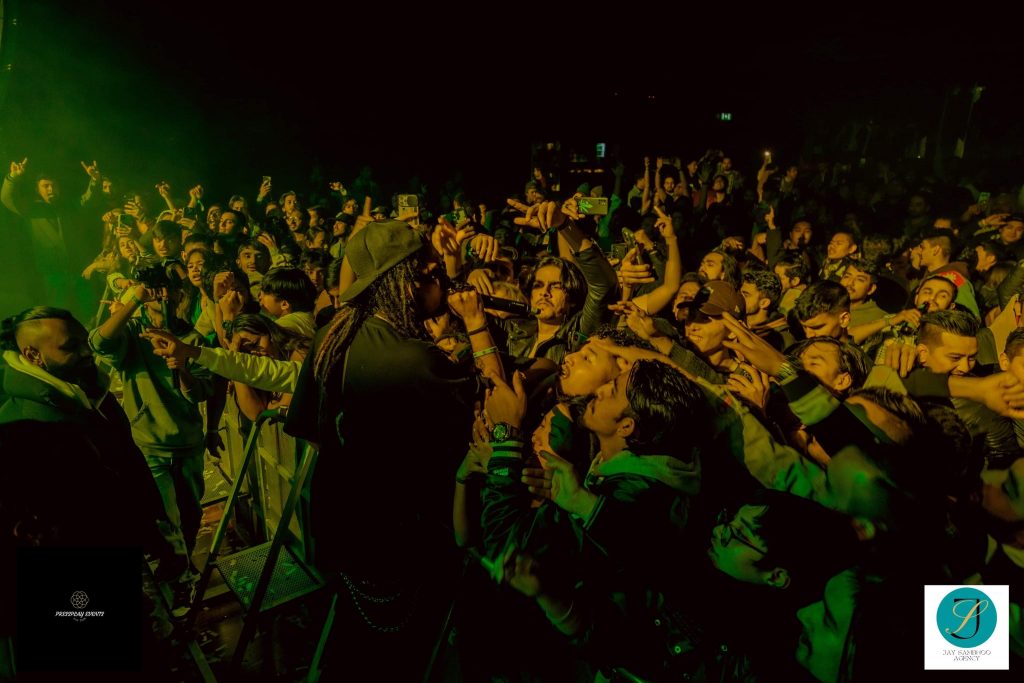 5:55, like most kids born in Kathmandu during the 90s, grew up listening to rock music and was part of a band. But, as the rock music scene in Kathmandu started to disappear, he started listening to other genres, one of which was rap.
That built his love for wordplay and he started to write poems and recite them during slam poetry events.
"Slam poetry is a base for all rappers and I loved doing it. It was fun, I would play with street words I learnt and just do my thing."
The rapper in 5:55 had not awoken yet. He loved the idea, but getting into rap was not even an afterthought. But, things changed when he started listening to the late Mac Miller.
A lot was going on in his life. His mental health was not the best and he was sad all the time. Miller's music then became an escape for him. It showed him a different side to rap as Miller rapped about complex topics like love, lost loved ones, drug use, and mental struggles.
"That was what I wanted to do here. I had problems too, but I wanted to sing and rap about how these problems could be solved."
When 5:55 started rapping, the scene was only starting. Rappers like Uniq Poet, Sacar and other were coming out and events like Raw Barz was helping the scene develop.
The turning point
But, that said, the scene lacked technical knowledge and a recording studio so he, like most rappers, then went to a recording studio that recorded lok dohoris.
"We had a set time and couldn't make mistakes as it was only done in one take. Looking back, I feel those were good as now we spend so much time before releasing our music," 5:55 says.
The first few years went by with his music being circulated around the same circle and some around social media. But, when he recorded and released Budi, a song about smoking marijuana with the partner/wife and talking about chilling and not fighting, he knew there was a chance it could blow up.
And blow up it did. The song was everywhere as everyone could be heard singing the first few lines of the song. From young boys to old men, everyone was hooked and that made him feel extremely powerful.
"It was so surreal. I didn't know what was happening and how. A part of me knew this would happen, but when it did I couldn't believe it."
That got 5:55 recognition and fame. Everyone in urban Nepal knew him. His songs could even be heard in rural areas.
Other songs started to do well too. Life Jacket, a song about how people need to learn to deal with issues that they face in life, also became an instant hit.
The road of psychedelic rap
Following that, every song 5:55 put out started doing well. There are songs about spiritualism, love, working hard and marijuana.
They are in his own style, which he calls psychedelic rap.
"I want to do it my way and sing and rap about whatever going on in life. Earlier, it was more about not being able to do anything but urging people to not lose hope and do it. Now, I sing about what I could do, urging people they can too if they work hard."
Despite this, 5:55 does not feel he has made it. He still feels that there is a lot more to do. Yet, he cannot move around freely in Kathmandu anymore due to his fandom, but that he feels is all temporary.
"Success to me is to be happy. I still want to continue doing this, but at the end of the day, happiness is what matters to me."
He also hints at a lot of spiritualism in his songs. He feels that everything that he has been able to do is through spiritualism. He says that is what has helped him overcome anxiety and stress.
"I am still learning. But, I think it's important to be spiritual."
Now, after his debut album Cosmic Soul, 5:55 is working on an EP. He feels he has reached a point where he can keep experimenting and while many still want him to produce songs like Budi, he has moved well past that.
Recent years have not been great for artists when it comes to free speech. When asked, if he is scared regarding his use of language and marijuana in his videos, he says he is, but since he does not promote people to do drugs, he thinks he is okay.
"Of course, I get scared, but then I'm just trying to start a discourse about how weed isn't all bad. I'm not telling people to not do anything and just smoke weed. At the end of the day, I should be allowed to speak because now everyone is talking about it, even ministers," 5:55 says.