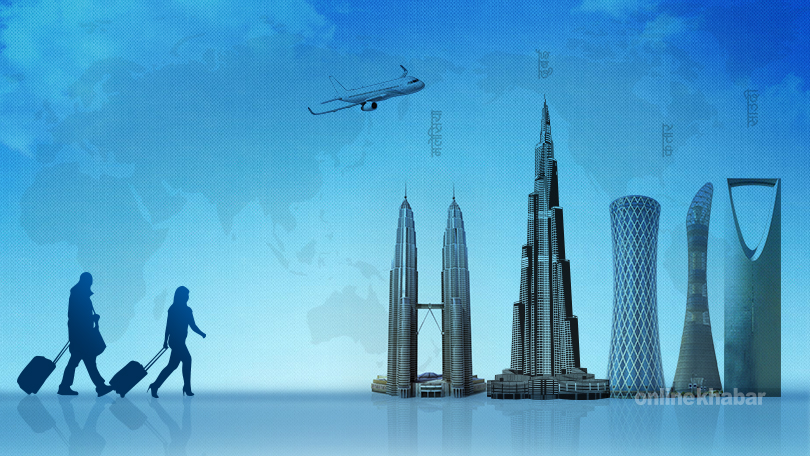 Kathmandu, August 5
As many as three million and 210,848 Nepalis are working abroad, reveals a government survey.
Whereas the Nepalis working in India were not documented anywhere before this, this survey, for the first time, has included them also, according to the National Planning Commission. The commission had conducted the survey via government agencies located in 113 countries across the world.
There are many Nepalis who go to India to work for a few months. However, this survey counts only those who stay for at least six months there, clarifies the commission.
The survey is a part of a study launched to assess the impact of the Covid-19 crisis on employment and the national economy in general, the commission's member Ram Kumar Phunyal says, adding the study has reached the report-writing phase now.
The commission will submit the study report to the Covid-19 Crisis Management Centre.
Meanwhile, the commission predicts around 300,000 workers are preparing to return to Nepal due to the Covid-19 crisis. In the next 12 months, the number will rise to 600,000, according to the commission. Of them, around 70 per cent will be migrant workers and the rest Nepali students.