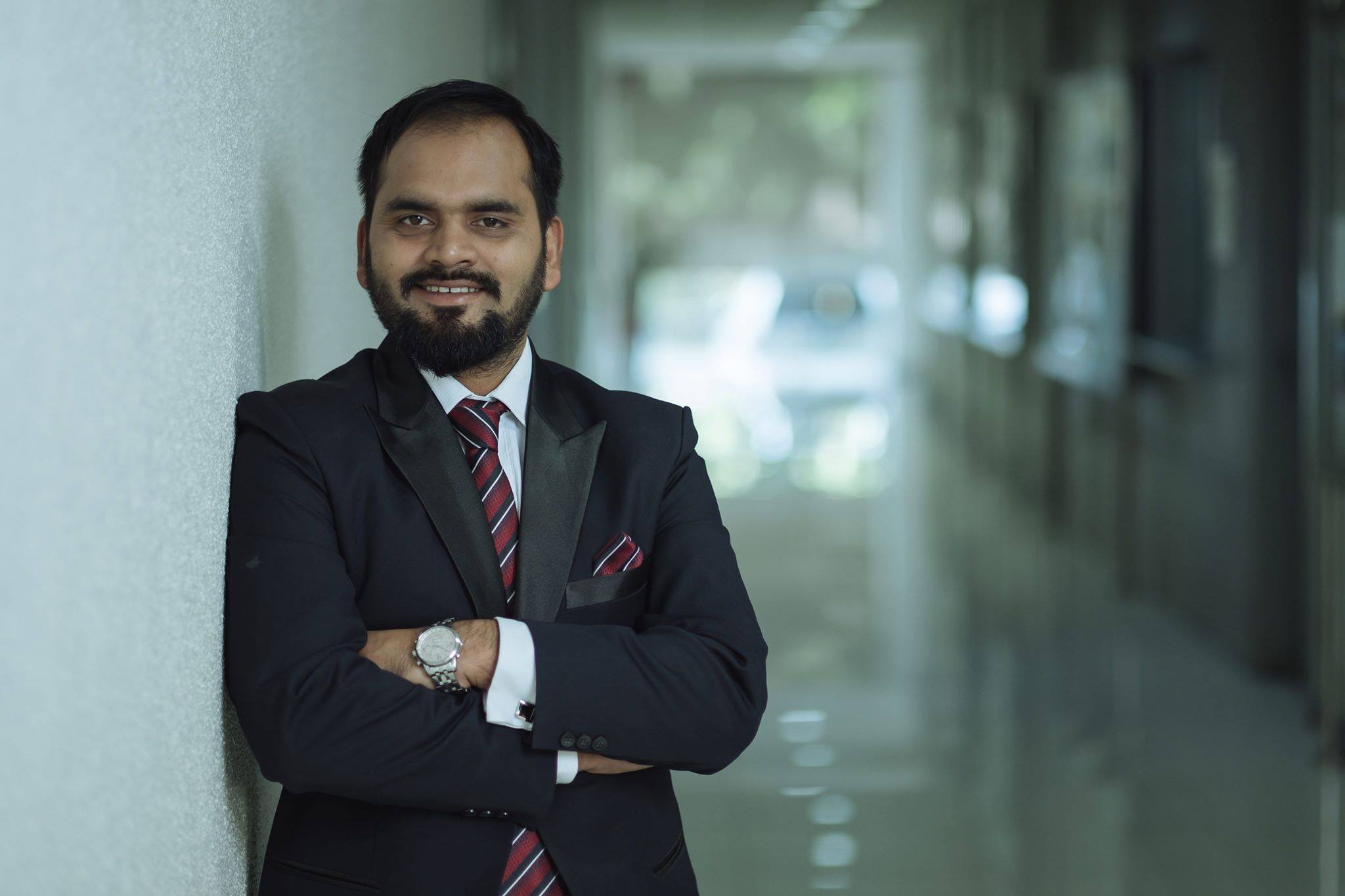 With food supply systems obstructed after the country went into lockdown imposed to control the coronavirus outbreak in the country, the idea of self-sustainable agriculture has received public attention again. Nepal has always been introducing itself as an agricultural country; however, be it lockdown, blockade or other crises, the country's miserable condition in the sector reappears. Apparently, there are many factors behind this irony. So are the solutions.
Endorsing the same thought, a private company named BITS Ladder International recently introduced an event called 'Foodathon'. Foodathon, as the organisers explain, is an initiative started under their Natural Ladder category, in order to call out the entrepreneurs and creators in the country to shift their focus onto the agricultural sector and come up with innovative, practical and sustainable ideas to solve the problems and shortcomings through a virtual space. For this, they called out applicants to submit their ideas from June 1 to 7. After that, they are organising two-day rigorous training and mentorship sessions on Saturday and Sunday. On Sunday, their panel of judges will be announcing the winners during a public (online) event, which will then get the prize money of Rs 50,000 for the implementation of their ideas along with many mentorship opportunities and will be working closely with the organisers and their mentorship partners for the next six months.
In this context, Onlinekhabar recently talked to BITS Ladder's Founder Chairman Shailendra Jha, not only about the event but also about the way forward for Nepal's agriculture.
Excerpts:
Why are you organising Foodathon? What was the idea behind it?
Nepal has three million hectares of fertile land with 3.8 million families engaged in the agricultural sector. Still, food materials worth more than Rs 220 billion was imported last fiscal year. With the breakdown in the supply chain and increasing reliance on imports due to the lockdown, prices of daily essentials have already begun to rise in the market.
During the lockdown, Nepal imported vegetables worth Rs 4 billion while food produced by farmers in other parts of Nepal are going to waste. Disruptions in fertilisers supply and travel restrictions keeping farmers at home could result in a year of hyperinflation. A food crisis is looming over us.
We realised if we want to build a progressive world we have to prove it through our actions. Instead of just talking about solutions, we came up with an idea where we bring sustainable solutions by empowering trailblazers through collaboration with experts and different organisations.
Foodathon is an innovative event where teams consisting of skilled experts engage in creating solutions for food sustainability issues and challenges in a collaborative environment. The outcome may be an ICT tool, software, app, sustainable product, business model or other solution, which may lead to the inception of a start-up business or project. This event is an opportunity to show how production, storage and transportation of food-related challenges can be turned into opportunities and could be solved in a sustainable way.

How are you conducting the campaign?
We have collaborated with 32 local and national organisations as well as three dozen experts from the country to work together. These experts are contributing in different areas i.e. mentorship, media, branding, outreach, and as jury members, resource persons/experts etc. As a result of this collaboration, we have conducted multiple learning sessions to prepare the participants.
In the final round, the winner and theme winners will be selected reflecting the following criteria: creativity and innovation, impact, scalability, sustainability, business model, design and user experience, and quality of the pitch.
Okay, so what innovative ideas have you gathered? What problems do they address?
All the selected ideas have self-sustainable solutions. Due to the Covid-19 pandemic, we have realised our dependency on others in agriculture; we import more and export less. The ideas reflect on bringing the innovations in which farmers, consumers, traders and all the stakeholders are benefitted and encouraged to continue their engagement in bringing a sustainable food security system in the country.
An exemplary solution is efficient, innovative, scalable and as a crosscutting theme environmentally, socially and economically sustainable. All projects will be in line with the United Nations' Sustainable Development Goals (SDGs), especially with SDG 2, the zero hunger.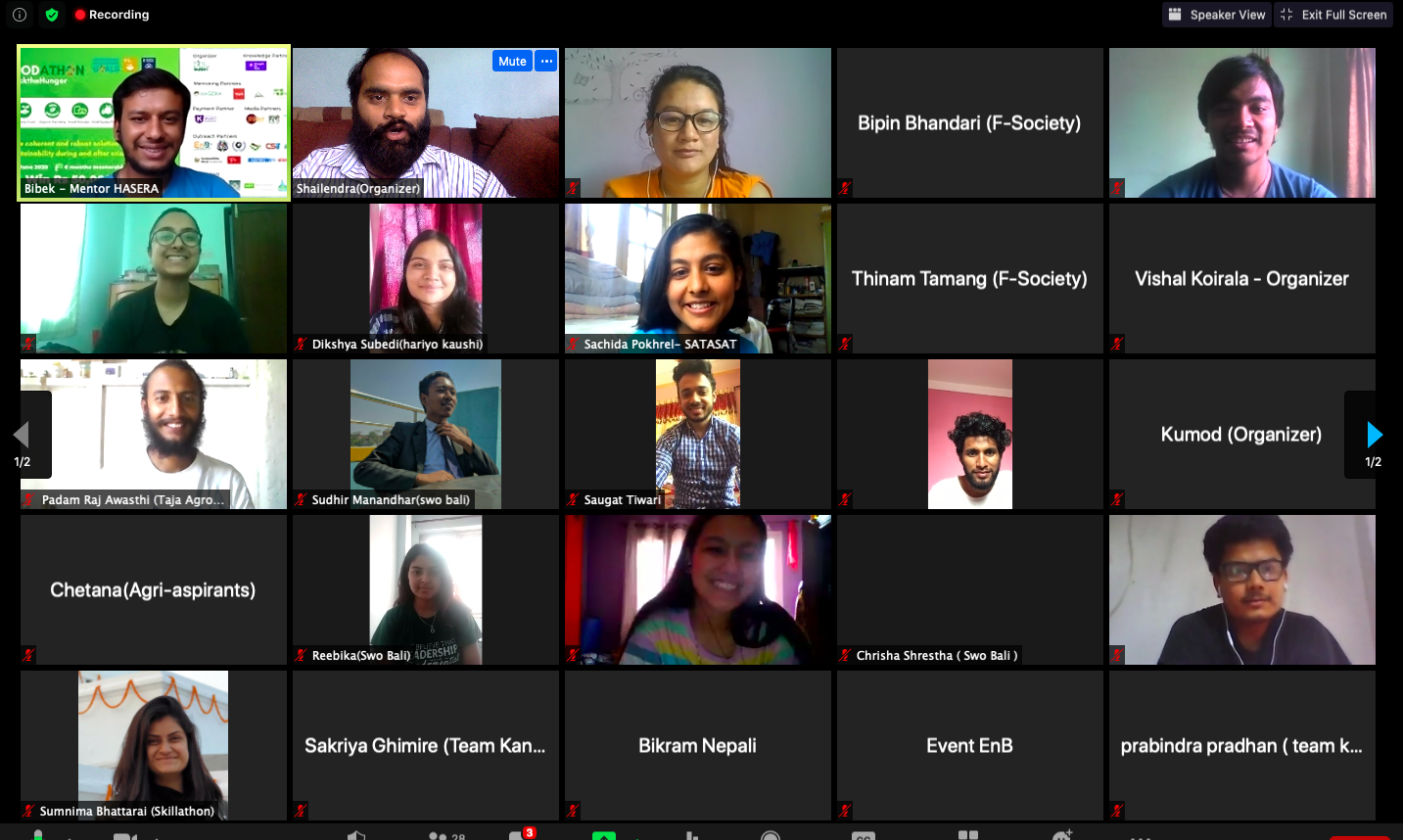 What changes have you noticed in the agricultural sector during this pandemic?
This Covid-19 crisis has definitely shown some behavioural changes in us. From living in the house locked-down to maintaining physical distancing to depending a lot on technologies for our work. But, on the positive side, people are engaging more in terrace farming, cooking dishes they never had time for before, and exploring traditional ways to preserve food. Many people went back to villages to their homes from cities, especially Kathmandu, and took up farming, producing food themselves which they had not done in a long time. We were able to rekindle our relationship with mother nature and soil.
Meanwhile, a lot of people were able to explore and be somewhat independent in their own farming, and we also saw the breakdown in the supply chain and market gaps. But we also saw a lot of quick initiatives from entrepreneurs trying to bridge that gap. Through our campaign, we have also selected initiatives that address these issues under urban food, growing food, organic farming, storage and processing, and supply chain management.
So, are you hopeful that Nepal can be independent in terms of food supplies?
Of course, yes. Looking at the global scenario, food security is an issue everywhere. Even the SDGs focus on zero hunger. But if we look deep down, in the context of Nepal, we feel that it is not due to less production but lack of proper management. Here, farming is considered to be taken up by people who have land. But, we are also slowly losing the traditional practices of food preservation and storage.
For us to be self-dependent, people from diverse sectors should come together to integrate technology, management, agriculture and so on. Many have come to realise its importance and are working, developing innovation in farming, storage, supply change etc. This increased awareness has and will definitely help us move forward in achieving this. We are already self-dependent on mushrooms, poultry among other things. The list will gradually get longer.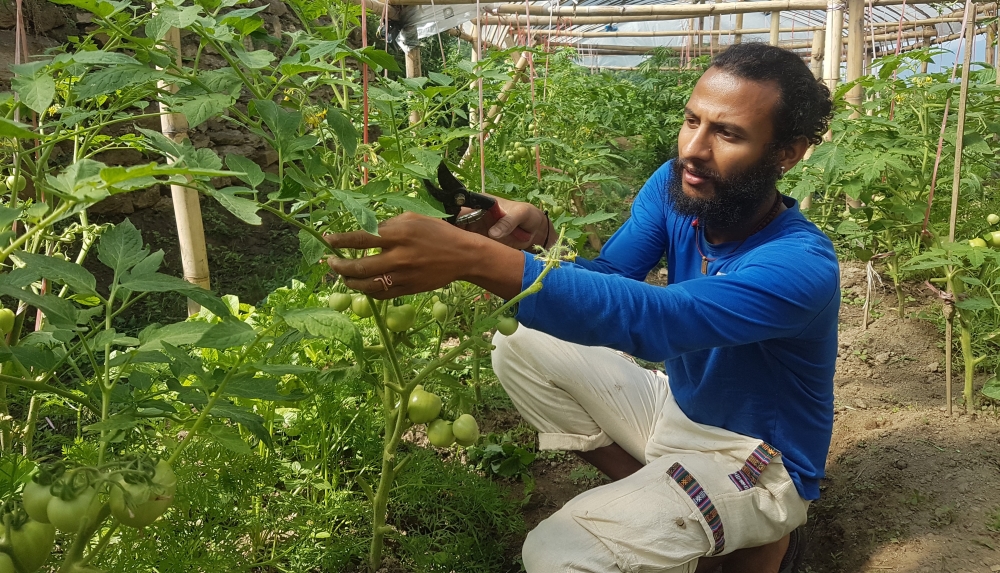 Many Nepalis working abroad are coming back due to the Covid-19 crisis. Eventually, people will engage in farming. A lot of land lying barren due to the lack of workforce for a long time can start producing.
In Foodathon, 60 teams had applied and brought new innovations like introducing blockchain and other technical concepts, management and innovative practices like renting the land, roofs, providing training to the urban population, traditional farmers and also integrating farming in activities like after-school programmes to generate consciousness and readiness from a young age.
What will be the roles of the public in such a movement? How can they participate?
The roles of the public would be huge. They have to be open-minded and need to collaborate with different stakeholders. The food business has huge scope not only in the country but also outside the country. Also, the idea behind Foodathon is related to innovation in order to solve the issue. The role of the public is very crucial in bringing solutions. I believe the more the public participates in action-oriented tasks, we can have more solutions and good practices. Hence instead of being stuck with the situation, let's join hands together to bring out the solutions.
How can we connect the campaign to government bodies? How can government help promote and escalate the campaign's thought?
Developing agriculture is now a job of the local governments. We are optimistic that the agricultural innovators will collaborate with the local governments in their areas of introducing their innovative ideas and discussing how the government could support such endeavours through policies and speedy processing. While saying this, I would also like to add that the government is already focusing on agriculture, but it will definitely encourage aspiring entrepreneurs if the processes are simplified and quick decision-making processes are introduced on current helpful policies.