Yamaha RayZR 125 FI is the latest addition of Yamaha two-wheelers in the FI category.
It has been some time since this vehicle has hit the roads of Nepal and is already getting a lot of attention because of its stylish and bold looks. The scooter segment has shifted from traditional commuter to more power and style these days and almost every company has started to upgrade its scooters and make them more powerful. The competition now can especially be seen in the 125cc category. Scooters from Honda, TVS, Suzuki and Yamaha are competing for the market at the moment. Yamaha RayZR 125 FI also proves this fact.
Let's get into the details.
Specifications
Dimension
Length: 1,880mm
Width: 685mm
Height: 1,190mm
Wheelbase: 1,280mm
Seat Height: 785mm
Ground clearance: 145mm
Displacement
125cc
Max power
8.2PS/6500rpm
Max torque
9.7Nm/5000rpm
Compression ratio
10.2:1
Fuel delivery system
Fuel injection
Cooling system
Air-cooled
Fuel tank capacity
5.2L
Mileage
58kmpl (claimed)
Top speed
Up to 90kmph
Acceleration
0-60kmph in 7.59 seconds
Brakes
Front: Disc
Rear: Disc or drum
Braking system
Unified braking system (UBS)
Tyre Size
Front: 90/90-12 tubeless
Rear: 110/90-10 tubeless
Suspension
Front: Telescopic fork
Rear: Unit swing
Under-seat storage capacity
21 litres
Kerb weight
99kg
Design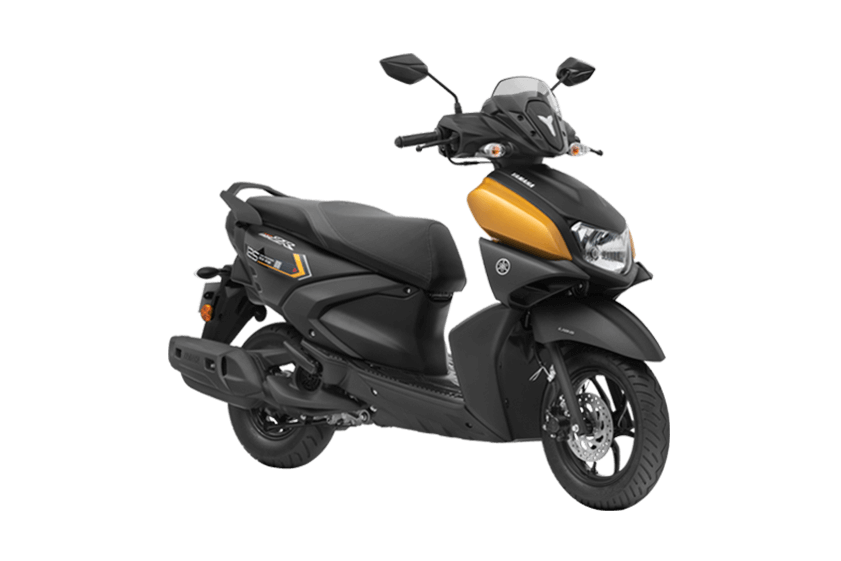 The new RayZR 125 FI gets a mix of stealthy and aggressive looks and is overall a newly redesigned scooter compared to its 110cc sibling. To further distinguish it from the previous generation RayZR, Yamaha has thrown faux air scoops at the front and a small windscreen as well. Accompanying the sporty smokey windscreen is the LED that adds to the overall stealthy look of RayZR.
The headlight tools are sporty and sharply provide superior visibility. The tough look adds originality to the design. The seating position is as crucial for the pillion as it is for the rider; the two-level seating can provide great comfort to the riders.
Performance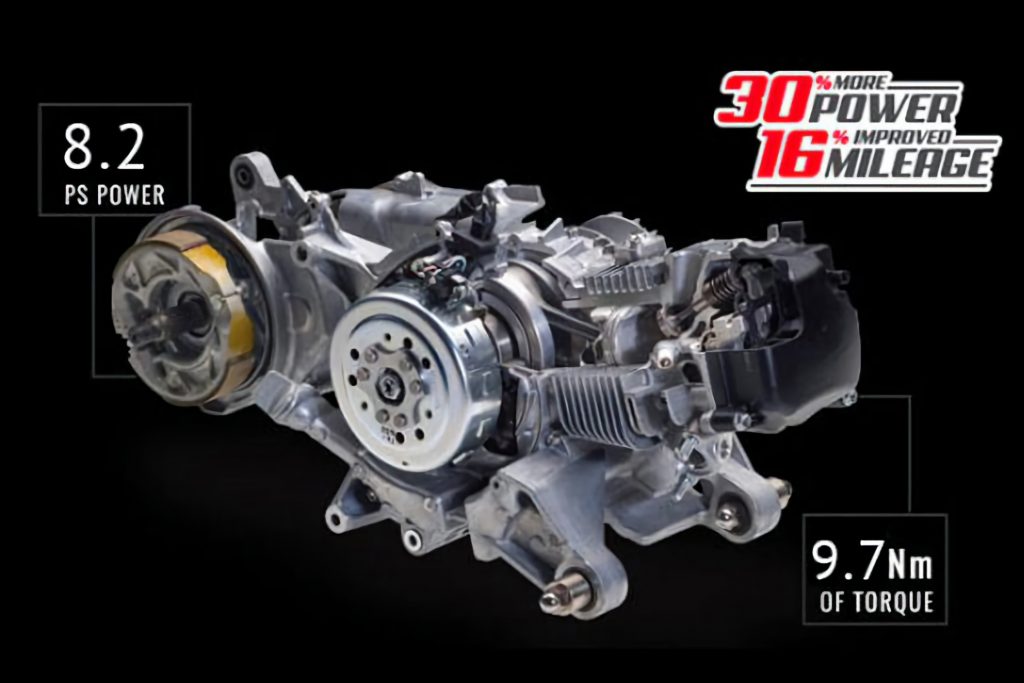 The new RayZR 125 FI is powered by a BS-VI compliant, air-cooled, fuel-injected, 125cc blue core engine that produces a maximum power output of 8.2 PS @ 6,500 RPM and a maximum torque of 9.7 Nm @ 5,000 RPM. This power output is 30% more and fuel economy are 16% higher than the previous generation RayZR.
There is a huge performance boost on this scooter compared to the 113cc version. The driving force at the rear wheel at low speeds has been improved by 30%. Power in the 30-60 km/h range, pivotal for overtakes, has been improved by 30%. The all-new RayZR with BS-VI engine boasts an increase in mileage by 16% though featuring a more powerful engine. This is all thanks to the astute technology of smart motor-generator and stop and start system.
When certain conditions are met, the stop and start system automatically stops the engine when the vehicle is at stop and idling, thereby helping to save fuel. The rider can easily restart the engine and get underway again by simply twisting the throttle, which quickly fires up the engine.
Also, RayZR 125 FI is FItted with the "smart motor-generator (SMG)" that brings a quieter engine start with an electric motor giving a power assist when you accelerate from a stop and eliminating the initial power lag during start-outs.
Safety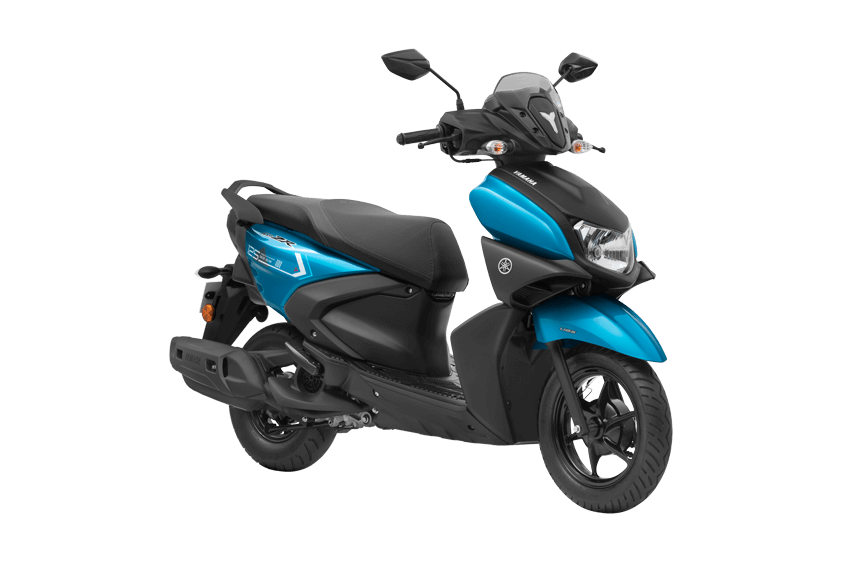 RayZR 125 FI also packs plenty of handful safety features. It is equipped with a disc brake at the front while the UniFIed Braking System links both front and rear brakes with the rear brake pedal for safety. This means when a rider applies the rear brake, a portion of the front brake will also be applied together with it. This results in a reduction in braking distance and better handling during braking. Furthermore, Yamaha has also added an in-built side stand engine cut-off switch on RayZR 125 FI.
Highlighting the features of RayZR 125 FI, it has:
Smart motor generator
Lightweight body
Full digital instrumental cluster
Telescopic suspension
Quicker acceleration
Two level seat
12-inch cast wheel with disc brake at the front
UniFIed Braking System
In-built side stand engine cut-off switch
21L underseat storage
Multi-function key switch
New 125cc FI engine
Stop and start system
The price of the Yamaha RayZR 125 FI is Rs 265,900 for the disc version whereas it is Rs 249,900 for the drum variant.
With this price range, it competes with Suzuki Access 125, TVS N-torque and Honda Grazia.