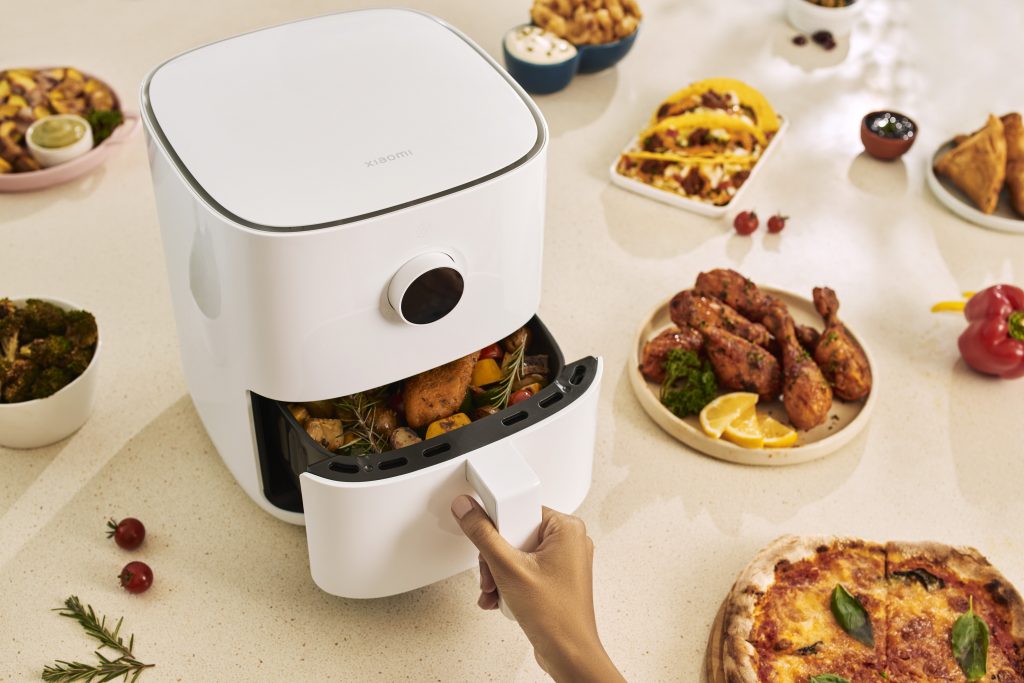 Xiaomi not only makes smartphones but also TV, laptops, home applications and smart devices. Xiaomi's other products include devices such as air purifiers, smart watches, air compressors and smart air fryers.
Recently, it launched Mi Smart air fryer 3.5L in Nepal, which can be one of the best smart fryers in the country. Here, we will explain why.
Attractive design
Xiaomi Mi Smart air fryer 3.5L has one of the most attractive designs in the air fryer segment. The air fryer is lightweight weighing 3.9kg in net weight and 5.2kg in gross weight. The fryer is available in one colour variant with a glossy finish and can blend in with most kitchen types.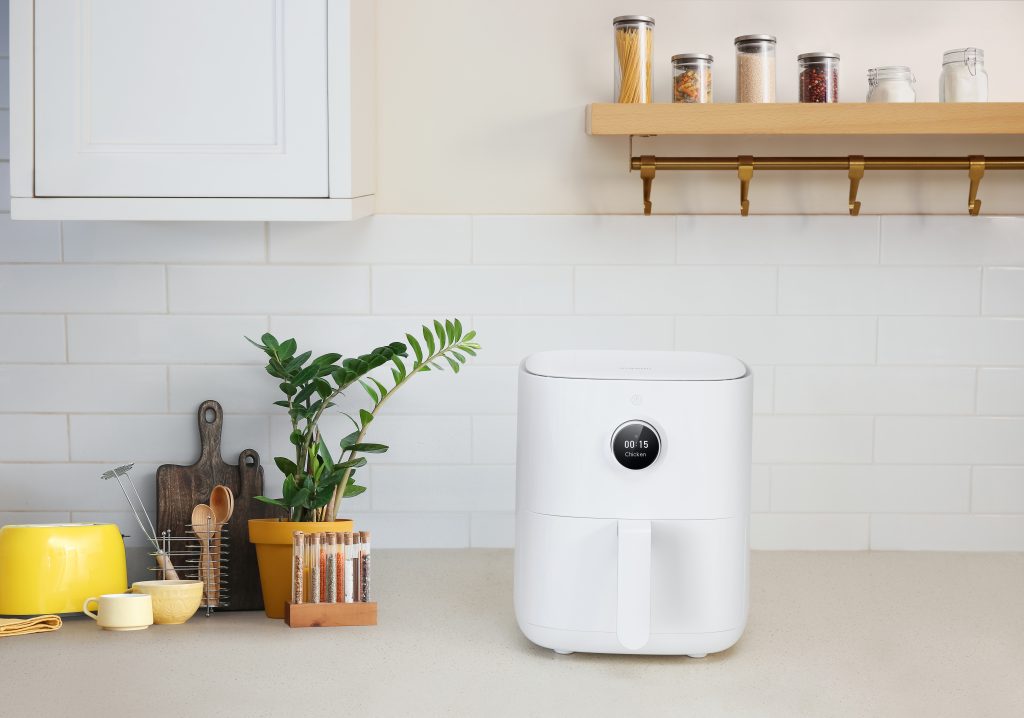 This air fryer has a single central dial with a digital OLED display that offers a variety of data, including temperature, time, amount, scheduling, wifi status, and recipe name, as well as a nearly imperceptible on/off switch. The air fryer is 3.5 litres in internal volume and measures 33.5 x 25.2 x 30.4 cm. The rated power of the smart fryer is 1500W.
The OLED touch screen has a lot of benefits. Interaction with the fryer is much easier. The screen is easily adjustable with one turn and one press button. The OLED screen displays information when it is time to turn and shake the food. It also displays temperature, time, quantity, schedule, wifi status and recipe name.
Smart and easy to use
With the help of Xiaomi Mi smart fryer, you can schedule your meal up to 24 hours in advance and have endless cooking possibilities such as yoghurt fermentation or fruit dehydration.
The Mi smart fryer can also defrost frozen goods, bake, dry fruits and ferment vegetables with the help of a dual-speed fan configuration.
The smart fryer also has over 50 smart recipes on the Mi Home app. You can also create your own custom recipe, mark recipes as favourites, preheating option and notify when a recipe is complete.
Healthy and quick cooking
The Mi Smart air fryer 3.5L can assist individuals wishing to start living better lifestyles by cooking food without smoke and with less oil. You may eat wonderful low-fat food that is crispy on the outside and soft and flavourful on the inside. Having eight pre-programmed modes and 360-degree hot air circulation, food prepared in the Mi Smart air fryer 3.5L is consistently cooked.
A faster, healthier, and more convenient way of living is made possible by the Mi Smart air fryer 3.5L's 1500W of heating capacity, which enables rapid temperature rise and more even heat distribution inside the appliance.
Additionally, it can operate continuously for up to 24 hours at temperatures between 40 and 200 degrees Celsius.
Price
The Mi Smart air fryer 3.5L is priced at Rs 12,499 in Nepal.
Verdict
The smart fryer is a really good way to cook food since there is less amount of oil used for frying. Along with that, the smart fryer is very good-looking and comfortably fits any type of kitchen.