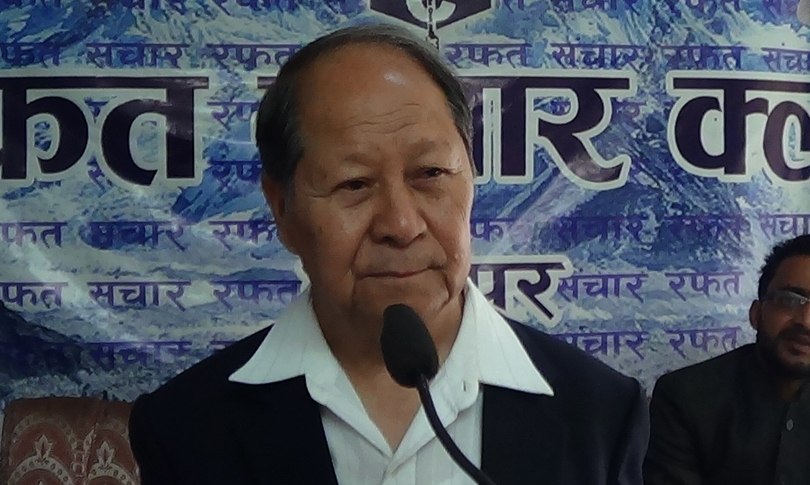 Bhaktapur, November 3
Chairperson of the Nepal Workers and Peasants Party (NWPP) Narayan Man Bijukchhe says he has not retired from active politics despite not registering his nomination for the upcoming House of Representatives elections.
"I will be active in politics as the NWPP Chairman in the coming days though I will not be in the House of Representatives," he said while speaking at an interaction organised in Bhaktapur by Rafat Sanchar Club today.
Saying he would play an active role in politics to make leftist ideology more strengthened, he in another context accused the recently forged left alliance between the CPN-UML and CPN-Maoist Centre of coming together just for holding power.
Meanwhile, in an conversation with RSS, Bijukchhe clarified he would not contest any election in the future.
"There is nothing to be surprised by my decision not to contend the elections. I will not contend any election throughout my life and the youth generation is here to lead the party."
"Now I am 70. I have started losing memory power due to the age. And bearing this in mind, I decided not to seek my role in the Parliament."
RSS