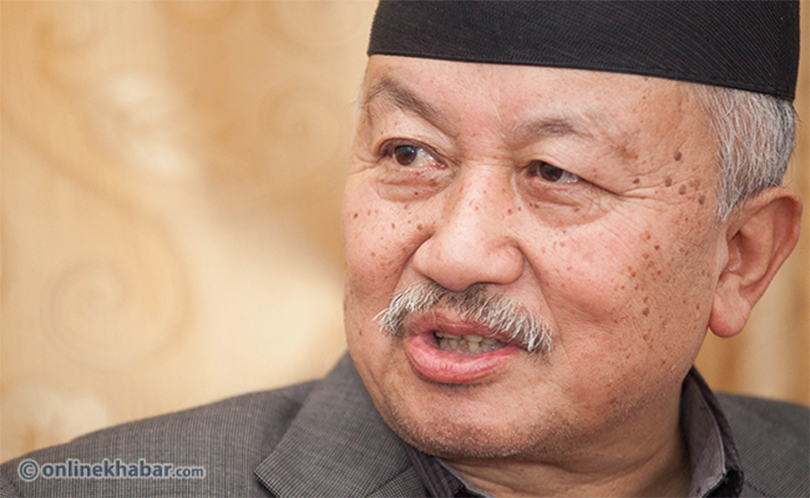 Kathmandu, December 9
Though the ruling Nepal Communist Party is yet to begin formal discussions on electing the new speaker in the House of Representatives after the resignation of Krishna Bahadur Mahara in October, insiders believe the leadership must be thinking about some possible names.
Before the Cabinet reshuffle last month, the party's chairman Pushpa Kamal Dahal had demanded that the position be held by a leader of the former CPN-Maoist Centre side, but another chairman, Prime Minister KP Sharma Oli, had reportedly rejected the proposal. The prime minister instead wants to see his confidant and four-time House leader Subas Chandra Nembang as the speaker again, a source close to the discussion between the two chairs had revealed.
So, will Nembang become the speaker yet again?
In a brief conversation with Onlinekhabar, Nembang refuses to clearly comment on the issue but hints that he is ready to shoulder the responsibility if the party decides so.
"Instead of making personal claims, I wish the parties and Parliament could elect a lawmaker as the speaker who can meet needs of the House and the country," a diplomatic Nembang says, "I do not want to make any comment."
He also reveals that the party leadership has asked him not to say anything about the issue publicly. "The leaders told me the party and Parliament would decide. They said, 'Why do you make comments? We do whatever we need to do. Please do not speak anything'."
After repeatedly asked if he is ready to become the speaker again, Nembang says, "If such a situation comes, let's discuss this issue at the right time and reach an appropriate conclusion."