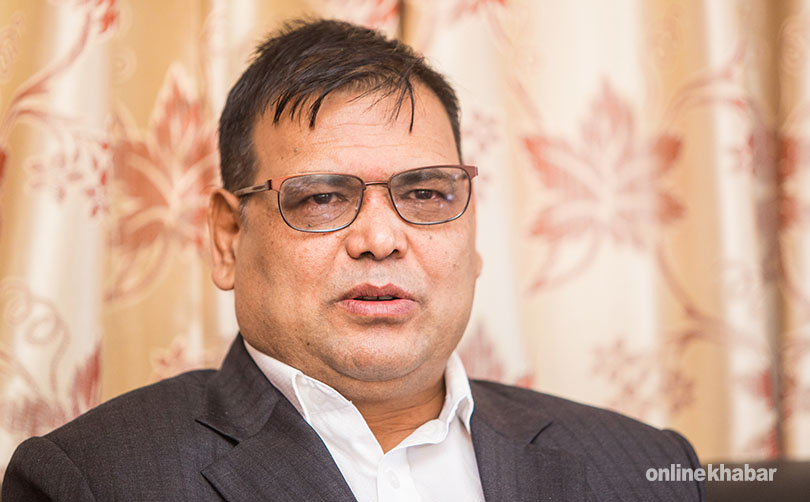 Kathmandu, October 1
Update: 13:25hrs
Speaker Mahara has tendered his resignation. Mahara, in a letter to the Deputy Speaker, said he has resigned following reports in the media that questioned his character. Mahara said he decided to resign to facilitate investigations into the case.
However, Mahara decided not to let go of his parliamentary seat–as was demanded by top leaders of the party.
Earlier story:
Speaker Krishna Bahadur Mahara is likely to tender his resignation from the post hours after a Parliament staffer accused him of sexual misconduct.
Mahara, who was elected to Parliament under the then UML-Maoist Centre ticket from his Dang-2 constituency, is learnt to have consulted Prime Minister KP Sharma Oli and other senior leaders of his party on Tuesday following the incident.
The women accuses Mahara of assaulting her at her apartment in Tinkune. Mahara denies the allegations.
Mahara, who was elected Speaker of Parliament in March last year, has been criticised by the opposition for favouring the ruling party during House proceedings. According to sources, Mahara is likely to face an impeachment motion if he decides to stay on. Although the opposition Nepali Congress does not have the numbers to get the impeachment motion endorsed by a two-third majority, the motion would not send a positive message to the public about the party, NCP leaders say.
Meanwhile, the NCPL secretariat is to meet on Tuesday to discuss the issue.