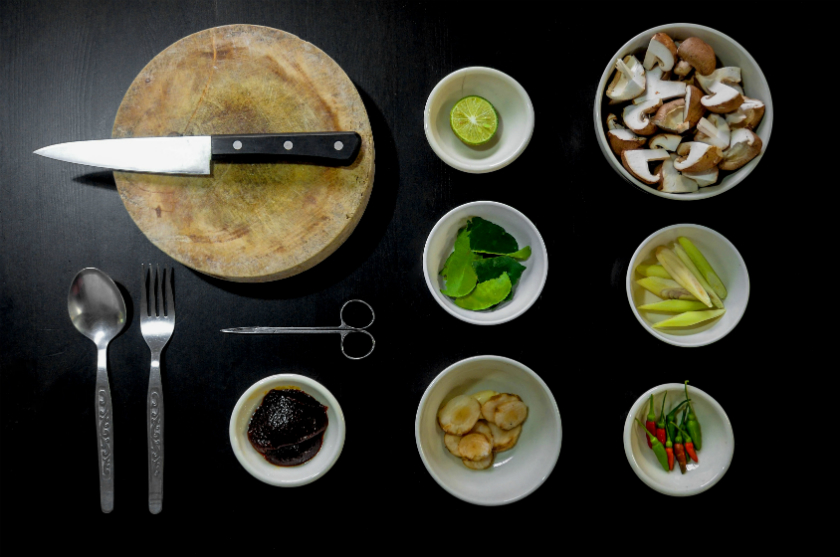 Do you enjoy cooking? You don't have to be a chef de cuisine or a master chef to enjoy cooking tasty meals. You may be a doctor, a painter, an engineer–or simply a retired guy like me, but if you wish and try, you can concoct culinary delights, and the New Year can be the best time to start.
Passion, love, patience & respect
What really makes a good cook is the consuming passion that drives him to turn even a simple everyday staple to the scrumptious dish of the day. Abiding passion, patience, love of food, respect for the ingredients are what it takes to become a good cook. Some even call it the 'joy of cooking.'
"I feel a recipe is only a theme, which an intelligent cook can play each time with a variation." – Madame Benoit
Patience is one virtue you must stick to. The rule of thumb is: You learn by trial and error; in fact, more from mistakes. If you fail at your first attempt, it means you are one step closer to becoming a better cook. Do not rest until you have uncovered the secret of good cooking. Obviously, you cannot churn out tasty meals in a day or overnight; or, you know the saying: "Rome was not built . . ."
Respect your kitchen and the ingredients you use. Consider yourself as an artist and your kitchen as your studio. Approach your cooking as if you were a painter with a brush. Go easy on yourself, keep it simple . . . relax–it's just cooking, not heart surgery!
I'm a retired guy; my passions are writing, fishing, and mountain biking. But how can I forget to mention cooking! I'm no expert, have had no culinary training whatever, but have always pleased family friends and guests with my food–for over a decade.
In fact, my wife, Radhika, too, is passionate about cooking and we divide the meals to be prepared between us whenever guests are invited. We often try new dishes and newer recipes, sometimes tweaking them to attain a fresher taste and flavour. We both like to put our cooking skill to the test. And as plain as the nose on your face, we love eating!
Innovation
Radhika and I innovate. Our inquisitiveness knows no bounds when it comes to cooking something new. That's to make a dish 'special'. If you go by the book, follow a recipe to the word–nothing wrong. Now once you get the basics down, let your imagination go to work for you.
There is no single recipe for a dish. Dal-bhat is, simply, dal-bhat, but different people have their own notion or recipe for cooking it. It makes a world of difference how you put into it the 'magic'.
Let's take the popular Indian dish 'butter chicken' for instance. It's the same butter chicken all over India, but always tastes different when you eat it in Delhi, Mumbai or Lucknow. Obviously, recipes differ from one person to another and from one region to the next.
Try cooking it with a slight variation using newer condiments, spices or herbs over the suggested ones, giving it your special 'touch.' You might do wonders and, wow even the most demanding gourmets. Go outside the boundary–turn scraps into memorable meals!
"If you obey all the rules, you miss all the fun." – Katharine Hepburn
It's an adventure
Yes, cooking is nothing short of an adventure. The deeper you explore, the more opportunities and newer routes present themselves. For rookies, it may first appear as a daunting task, but over time you will overcome your fear. Whatever the hiccups, don't let them dampen your hopes or your spirit. With time and care, your instincts will become your best ally.
Sharing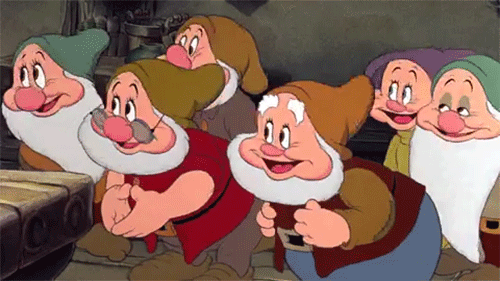 Cooking should be followed by sharing, or else how would you know what you have prepared tastes good? My wife and I often share our culinary outputs with friends, family, and guests; sometimes simply with the next door neighbour.
There is nothing more satisfying than inviting guests and watching them eat your food with relish. It gives a sense of intense gratification–what's more, if your guests ask for the recipe, you are over the moon! That's what motivates us to cook with abandon and keeps us up to further improve our skills, several notches up.
Nothing delights me more than that particular guest who eats like a pig (excuse the pun), goes from second to third helping and savours each mouthful!
Hard work
It goes without saying that inviting guests for dinner or lunch to sample your food also means inviting hard work. Washing, cutting, marinating–all are time-consuming. If it's a lunch you might even have to work for a while starting the night before.
Then comes the main part–cooking with meticulous attention to detail, taking good care that each dish has all the required condiments, is cooked at right heat, stirred properly, so it doesn't come out half done or overdone, seasoned but not salty and making doubly sure that you have not missed something . . . , like last time! Surprisingly, you will soon learn that both your olfactory senses and the gustatory perceptions come handy while cooking!
It's only after an enjoyable dinner with the guests and a pleasant goodbye afterward, that an exhausted you with your legs aching from standing for hours, will look at the heap of dishes to be done and say to yourself, "That's the last party, no more!"
Strangely enough, however, your house will soon be abuzz with excited guests again, and you'll soon regale them with your home-cooked cuisine! Simply because you love cooking–and more than that, the sharing! "You're as hooked as a heroin addict craving his next fix"–author unknown.
Healthier
Cooking at home is always healthier than eating out. You will never know the noodle soup you just ate in a restaurant–and enjoyed–had a liberal amount of MSG (monosodium glutamate), which enhances flavour but may have an adverse effect.
More than that, if you're a foodie, dining out in a fancy restaurant can oftentimes cost you a fortune. Eat in a crappy place and the veg fried rice will have enough chopped green chilies in it to make you fume like a bull with a runny nose, tearful eyes, and a bout of hiccups!
Getting started
For beginners or an occasional cook, here are some helpful tips:
Always organise well ahead. Prep your ingredients beforehand on your countertop before you start cooking. Your cooking can be a complete disaster if you are ferreting around for jeera (cumin seed) when at precisely the same moment the oil sizzles and smokes in your saucepan.
Keep the ingredients and condiments at an easy view and reach. That includes everything for the dish you are preparing, like spices, oil, ghee, vegetables (washed and chopped), and meat (cut and marinated, if required).
Likewise, there should be no hassle finding kitchenware such as knives, a cutting board, blender (if required), cooking pots and pans, spatulas, ladles and mortar and pestle if you like cooking the traditional way.
A note of warning: chop the vegetables, not your fingers. You will benefit a lot if you practise chopping veggies by watching a video clip on YouTube. For a starter, begin with slicing onions.
For ease of use, you can grind ginger garlic into a paste in bulk, to store in the refrigerator. And be sure to stock up on essential powdered spices like cumin, coriander, red chili, garam masala and others.
In time you will pick up how to toast your spices whole and grind them yourself, for better flavour and aroma.
If you are following a recipe, read every detail thoroughly before you even enter your kitchen.
If you are inviting guests, go for something you have prepared before–a tried-and-tested recipe–and are confident about it. Try not to cook totally a new dish for the simple reason that if something goes awry you might spoil the dinner party or even give up on making that dish again.
Buy fresh, whether it's meat, veggies, or the spices. With a little time, you will learn to grind your own spices at home.
A word of warning! Do not ever mess with baked goods like cakes, cookies, brownies or bread. Oven-baked foods are too tricky. Follow the recipe to the word. Beginners will benefit from watching baking videos on YouTube.
Last but not the least, taste the food before serving. Now that you have got the hang of the basics of cooking, why not have a go at it!
Life is full of exciting things to do–you can begin from your kitchen!
"No one is born a great cook, one learns by doing." ―Julia Child