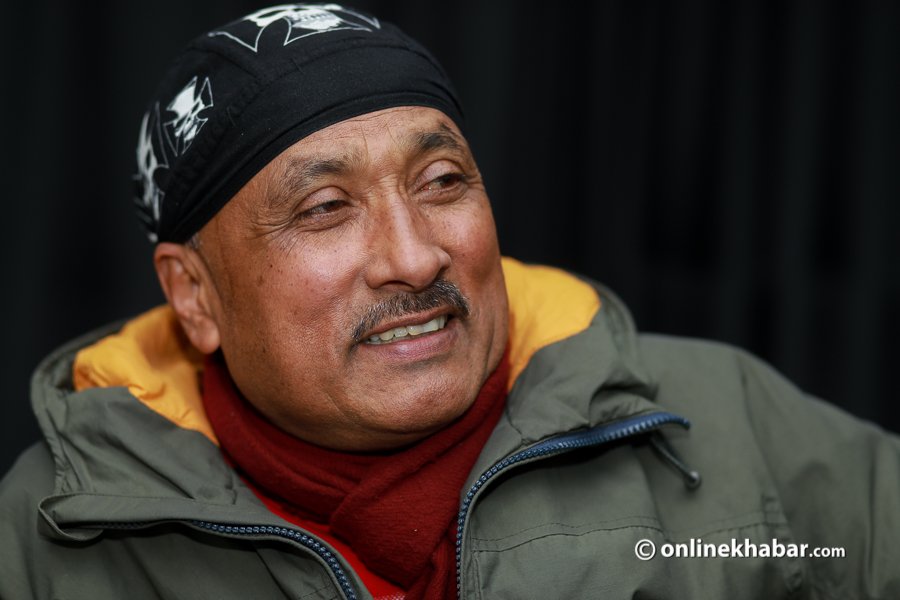 Hari Bahadur Raut is a renowned folk musician of the country. However, since the past week, people are identifying her as the father of Astha Raut. As Astha is also a popular singer of the country, Hari Bahadur should have been proud of the identity.
In fact, he is always proud of his daughter. That's why he recently came to Onlinekhabar to apologise on behalf of his daughter.
Since Astha's reported disagreement with a police staffer at the Tribhuvan International Airport on January 15, she has earned an ill repute. If that is not enough, police have been given a warrant for her arrest.
So what does Hari Bahadur feel these days?
—
Hari Bahadur was busy with his own stuff when it happened. He knew his daughter was heading to Sikkim for a tour. However, with hectic schedules on both sides, there was not much communication in between. With Astha's remarkable popularity, it was nothing new for the parents that she was not home. Sometimes Astha could not even update her parents about her schedule. She would always be rushing.
Hariba Hadur, however, has devised a trick to learn about her trips. "When she is touring abroad, she leaves the small suitcase at home", he says. "And when she is visiting within Nepal, she leaves the big one." She had taken away her smaller case last week.
—
Hari Bahadur was unaware of the incident before he was called by a journalist. The caller had viewed Astha's live Facebook post that had gone viral on the day of Maghe Sankranti. As the report told him about the video, Hari Bahadur also checked the post. Meanwhile, his phone kept ringing.
"My daughter behaves aggressively", Hari Bahadur says, "She is reactive to unjust treatment. She speaks her heart out. Her reaction was probably caused by some bad treatment." Nevertheless, the confident man maintains, "But she also did not choose her words much wisely either."
Later, the CCTV footage of the quarrel leaked out. It too received mixed reactions from the public. While some people have consoled Astha, others have criticised her actions. What does Hari Bahadur think about it?
"You cannot hear any audio there", he says. "It is, hence, hard to jump into any conclusion. The only thing I can say about it is that, if the policewoman had not used any foul language, my daughter would not have reacted as such. There must have been mistakes from both sides."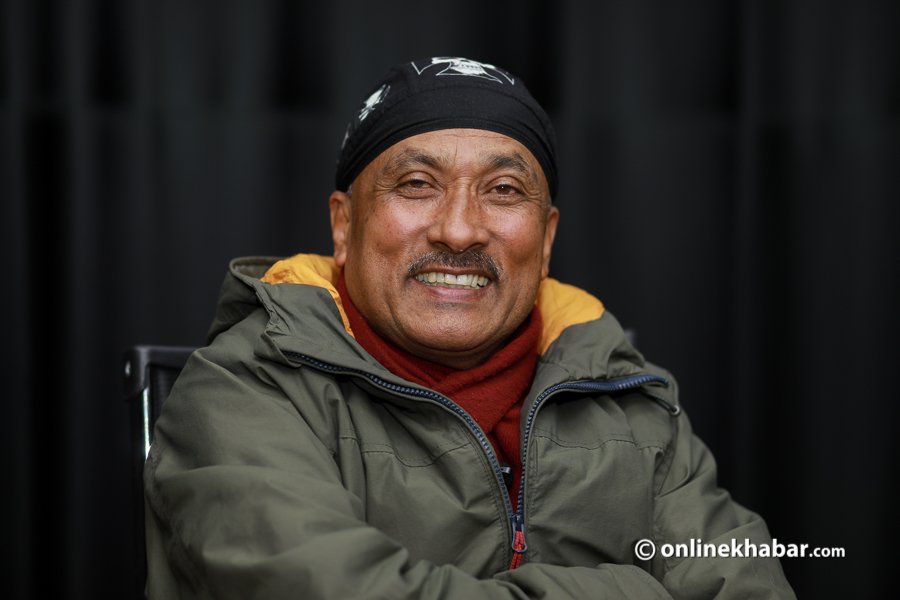 "Maybe wrong actions were taken by both parties," he adds, siding with his daughter "But everyone has a right to speak the truth. What would be the difference between the Panchayat System and the modern days if one has to fear to speak for themselves?"
As the case is under police investigation, he states that he could not express much about it. "The police have received a warrant against my daughter. I am waiting for what happens next."
But, he does not believe that his daughter will be taken into custody.
"The police have their own responsibilities. Many culprits of crimes such as rapes and murders are still at large. I do not think that the police system at whole will be after my daughter for few bad choices of words."
—
Hari Bahadur also accuses the media of making a mountain out of the mole. He says he has been hurt by headlines such as "Astha Raut at large".
"Everyone knows that my daughter is touring Sikkim at present. She has agreed to assist in the ongoing investigation. She will return when her programme ends. She might cut short her schedule if the police want her here. How can anyone claim that my daughter is into hiding? How can media personnel report the only one-sided story?"
"Although she seems stubborn outside, she has a very soft heart. She gets emotional very soon. She has cried many times over the phone since the incident. She has committed to reporting everything to the police,"
He is also dissatisfied with the police for filing a case regarding the matter.
"Such things can be settled with a discussion with the concerned party. No one benefits in raising such issues. The country will be in loss as it is celebrating the Visit Nepal Nepal 2020 as artists are also promoting the campaign nationally and internationally."