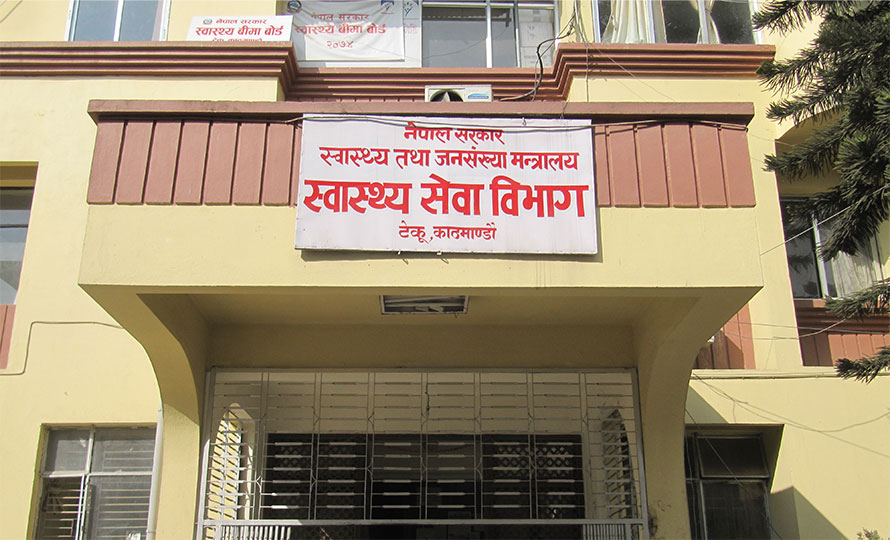 Kathmandu, April 17
Weeks after annulling an agreement for the purchase of medical supplies required in the country's Covid-19 response, the government of Nepal signed agreements with three companies.
The Department of Health Services on Friday signed the agreements to import necessary personal protective equipment (PPE) sets, N-95 masks, surgical masks, and other supplies within the next two weeks.
"In total, the value of these agreements is around Rs 300 million. The companies given the contracts are Om Surgical, Hamro Medi Concern, and Lumbini Healthcare," the department's chief Mahendra Prasad Shrestha informs. Five companies had applied for the contracts, according to him.
The companies have pledged to supply some of the equipment next week and all of them in the second week.
The department is planning to sign another agreement to purchase the lab equipment. It will be signed in the next two days, according to Bhogendra Raj Dotel, the director of the Management Division in the department.
Likewise, there will be another agreement for the purchase of sanitiser, and thermometres.
Meanwhile, the government has also assigned the Nepal Army to purchase the necessary medical equipment. The army, however, has not begun procedures to implement the assignment.