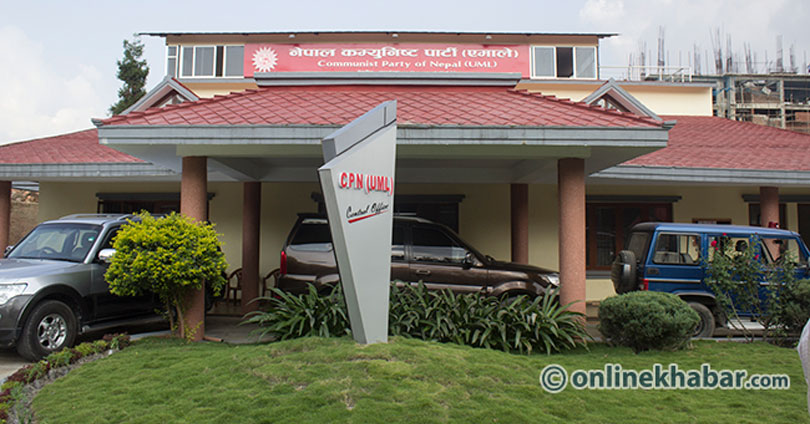 Kathmandu, October 4
The main opposition CPN-UML has clarified that it is not planning to topple the incumbent government before provincial and federal parliamentary elections scheduled for November 26 and December 7.
Questions have been raised on the life of incumbent government after major coalition partner CPN-Maoist Centre on Tuesday signed an agreement with the UML to form an alliance for the polls and heard towards the party unification after that.
But, UML Deputy General Secretary Bishnu Paudel says the UML is not interested in toppling the incumbent government before the polls, adding the party aims to lead the two-third majority government to be formed after the elections.
"Election calendar has been published and the code of conduct has come into force already," he says, "Hence, the UML does not have any plan except the polls."
Meanwhile, Poudel also rules out the possibility of the dissolution of Parliament by Prime Minister Sher Bahadur Deuba as the House's term expires after less than three weeks.
Earlier, the Maoist party had also assured PM Deuba that the government would not topple before the polls.