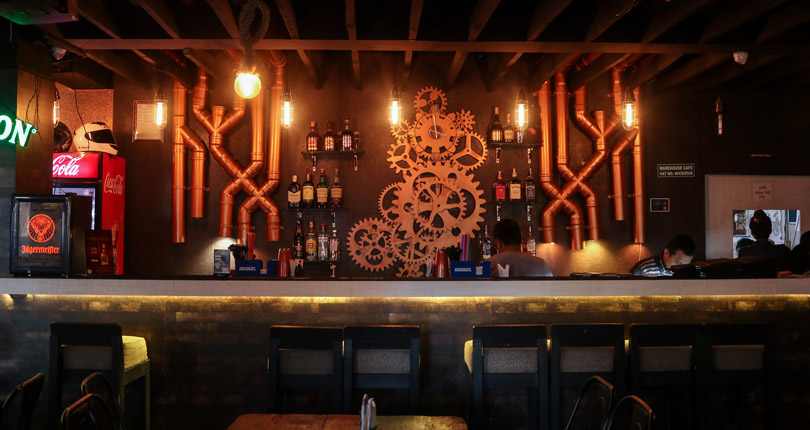 It is often difficult to find restaurants that offer more than just great food. And, in a city where there are so many eateries, it is very difficult to stand out because there are various factors playing. The ambiance has to be right, the price has to be reasonable, the décor needs to be appealing and the staff have to be welcoming.
If you are in a bid find such a place, just head to Warehouse Café located at the Society Complex in Hattisar. As soon as you enter the restaurant, you will get very impressed by the way the owners have decorated this place. With its rugged and raw look, you can get why they have called this place 'Warehouse'.
As you enter the restaurant, the first thing that catches your eyes is the bar which has been decorated with golden pipelines. The bar makes you feel as if you are in a cellar. This café serves a variety of food ranging from continental, Chinese to local and Indian cuisines which makes sure that the place will not disappoint you when it comes to food. Another plus point is they also have a hookah bar, for all the sisha lovers around the valley who are looking for a new place to try new and exciting flavours.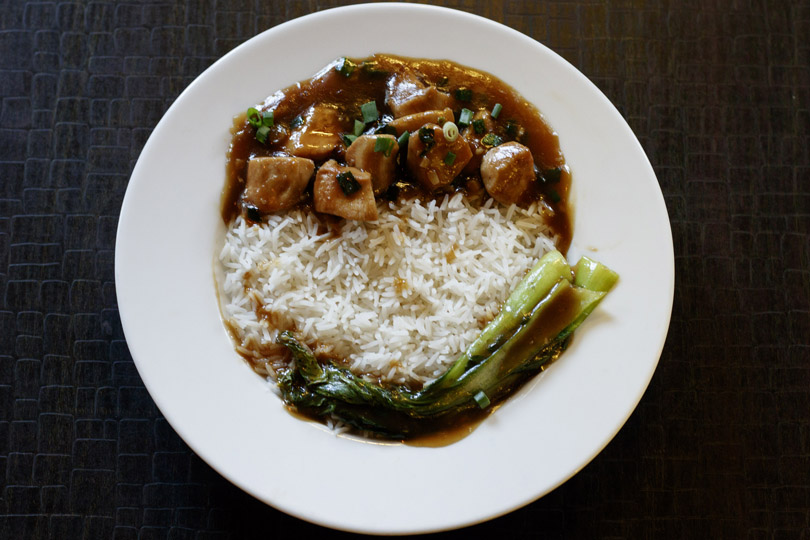 If you happen to visit the place at around the lunch time, there are some lunch time specials. To start with, go for the Spicy Chicken Ramen Noodles. It can be a perfect dish for you, not too spicy but perfect for Nepali taste buds. This dry noodle has an appealing smell and a peculiar taste full of Korean flavours. For someone who is not fond of noodles, the Spicy Ramen Noodles is quite a surprise.
After the delicious Ramen Noodles, you can try Teriyaki Chicken. The dish feels cooked really well as it combines succulent pieces of chicken breasts with a thick, sweetened sauce redolent with hints of dried red chilli. The combination delights the senses, and teases the taste buds with each bite, making you want more and more. Combined at times with fresh, green bell pepper, the mixture is spectacular atop a bed of steaming basmati rice.
A trip to this place is not complete until you try their wide variety of sizzling mocktails and cocktails. Among them, the Warehouse Special is refreshing and comes with alcohol if you want to opt for that.  Mango Chilli is tropical and has a classic exotic taste sure to please a number of people.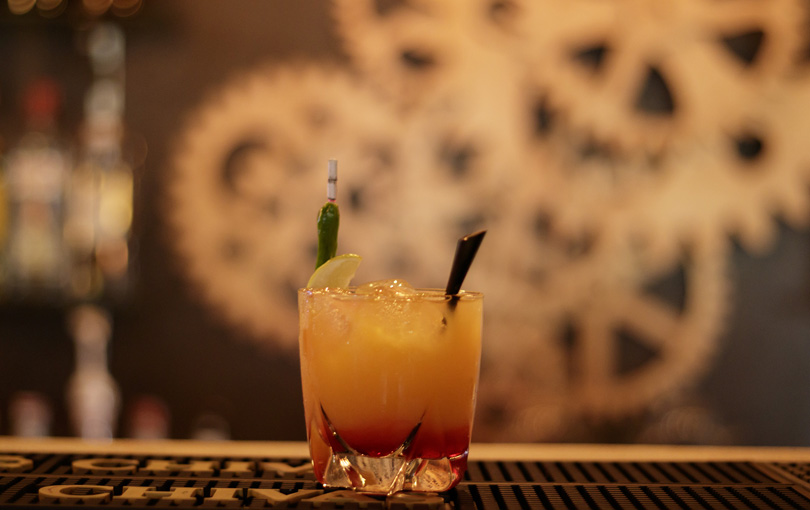 It is not just the food and drinks that are great about this place, the service is top-class and the staff are really friendly too. And the place is really buzzing during their live music sessions on Wednesdays, Fridays and Saturdays.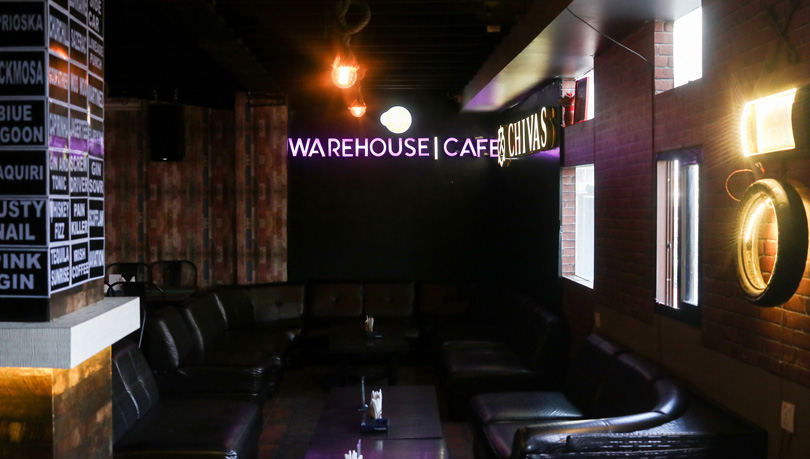 The Warehouse Café is a perfect hangout place in the valley. It is spacious and  perfect for groups. As it is close to big clubs like Dejavu and Karma Lounge, this can be an ideal place for your pre-drinking sessions before you head out to your favourite club. The place is also perfect to host private parties and other celebrations.