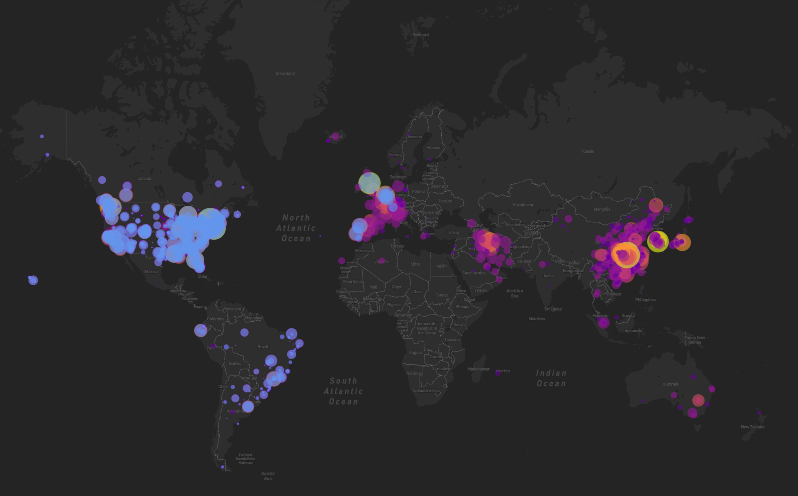 The coronavirus pandemic has now reached over 168 countries with around 459,800 cases. Though Nepal has recorded only three cases so far, in its bid to control the spread, the government has taken the country on lockdown.
Other countries in the world have adopted different measures to control the spread. Many governments have imposed a complete or partial curfew and lockdown, and they have changed people's daily life.
In this situation, Nepali youth living abroad for education or work, in their conversations with Onlinekhabar, have expressed their concerns. Even though they share the desire to be with family [here in Nepal], many have chosen to stay back and take care of themselves considering their dreams and future as well as the nature of the spread of coronavirus. And with the obvious difference in health care facilities in their host countries and in Nepal, the decision only works in their favour.
Here are some of the views of Nepali youth from different parts of the world about how they are dealing with the crisis.
Australia: 
Situ Joshi at Federation University Australia, Melbourne
The most problematic thing for us international students is a job as we have to earn daily for everything. And this [crisis] hasn't stopped us from paying us our rental, electricity or any other bills. Also, I work as a healthcare provider for the disabled. hence, I cannot go to work and there is no paid leave either. Though the health services here are good, I do not have insurance so it will be hard.
Czech Republic:
Aayush Pokharel at Mendel University, Brno
Almost everything is closed here, but the department stores are open and there is no shortage of food. Public transportation is also running and everyone is required to have a mask when they go out. If no mask, then people are using mufflers too. The government is trying to provide everyone and the information is public through its website, so it so manageable. The situation was handled properly as they imposed restrictions from the very beginning. My university closed immediately after the first case was reported. We are in lockdown, but one is required to be in quarantine if they have been in contact with someone infected in the past 14 days. Some of my friends were held in quarantine but they tested negative. My insurance here covers the test for coronavirus so that is a bit of assurance.
France:
Dipendra Thapa at EPSI College La Défense, Paris 
Today it's the ninth day in self-quarantine in Paris. Here we are not challenging COVID-19, we are accepting what the World Health Organisation has been trying to convey. On Monday, the government announced the curfew and everything has shut down completely. We were already prepared to cope with the decision so there was no problem.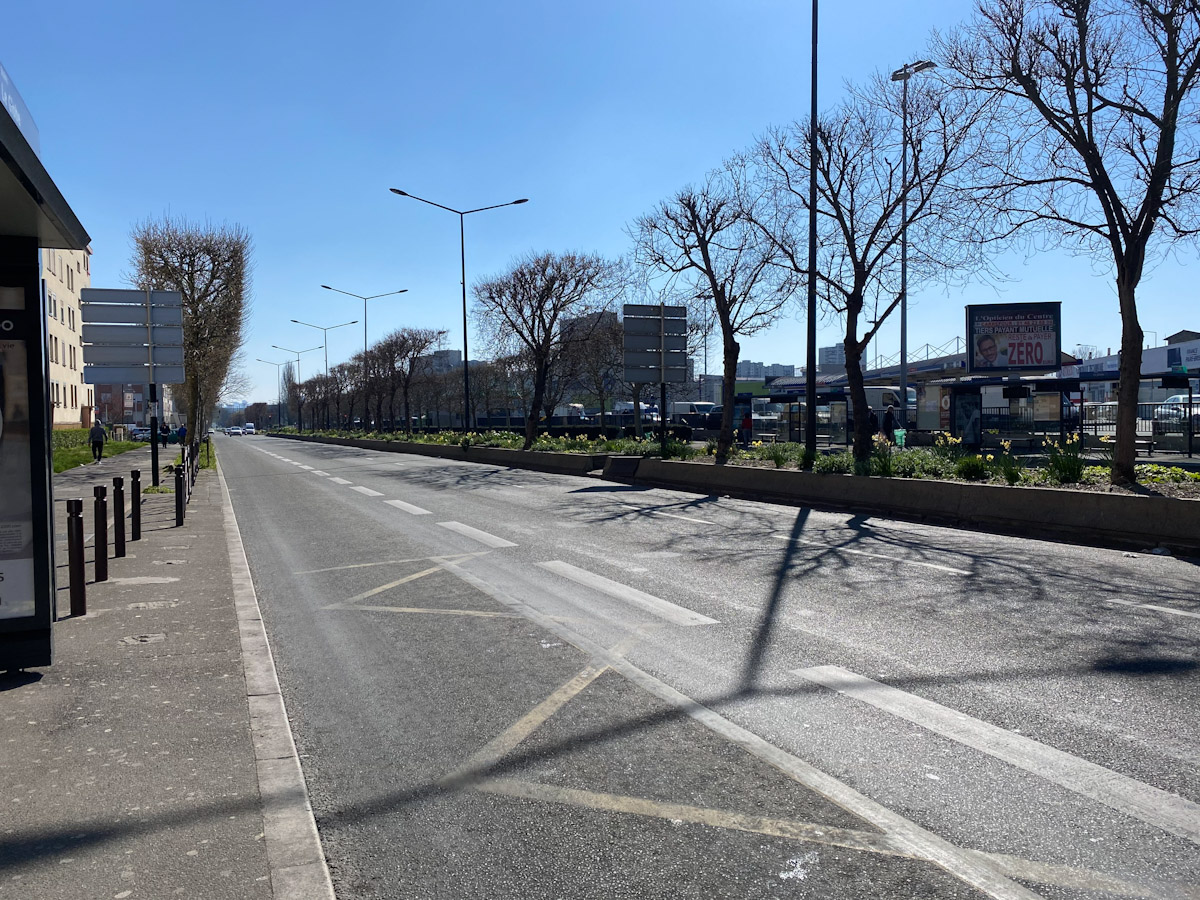 Being in the apartment for a day or two is okay, but it becomes really difficult to spend more. We have made a schedule so that we do not feel bored. After we wake up, we do some workouts. We play one game every day, to decide who will have to prepare the breakfast and wash the dish (two of the losers have to do it). Some days are movie days and some are dancing days. During this time, people who never cooked before have learned cooking.
Sometimes we even feel like we have been jailed, but again, we look at the death rates and continue to be inside. At 8 pm every night, we go to the balcony or window to clap for the health workers who are on the front line fighting this.
For the time being, the government has said it wouldn't take the house rent and would give some per cent of salary as declared but it's not the same for those without contracts. The NRNA here has promised to help Nepali students here to help with essential food supplies like rice, pulses, salt, sugar and oil. But we have to go there, which is a bit impractical and risky.
Germany:
Niroj Sapkota at United Nations University, Bonn
The situation here was relaxed even when the government had first announced to shut down the city. But after the chancellor was said to be in quarantine, everything has shut down now, except shops for basic amenities. I had been to Croatia and since March 15, I have mostly been in isolation working on a few of my projects and engaging in my hobbies. But, I have not been tested as I have not shown any symptoms. Meanwhile, I am avoiding using public transportation and touching or being in proximity to other people. But you can go out alone or with one other person, else you are fined. During this time, my scholarship is to be continued and my insurance also covers the test for coronavirus, so I feel secure in that sense.
India:
Mushkaan Jain at Mount Carmel College, Bangalore
There's a proper lockdown here with only shops of essentials open. Starting Sunday, there is a curfew, but there are people still travelling on bikes. I knew about the curfew, so I went and got some groceries on Saturday, but no milk and eggs and bread. I am good for two weeks or so.
My roommate went back to Nepal, but I did not think it would've been a better option for me to travel and come in contact with my parents. I recently travelled, though, and I get regular bot phone calls like a health check-up where they ask us to press numbers on our phones saying how we feel. They are doing this for everyone who has travelled recently. My friend who came from the US was visited by the cops and asked to stay home for the next two weeks as well.
Japan:
Dinesh Shrestha at Olj Language Academy, Tokyo
There is no curfew and no lockdown. However, we are maintaining social distancing and only going out as needed. In Tokyo, more senior citizens have been victims of the virus, others have not been reported, maybe just in very low numbers.
There's fear definitely, and a majority of business and educational institutions have shut down. We are taking online classes. I am taking language classes and applying for a university, but that is now on hold.
There are essential services open, but no mask to purchase! We are forced to wash and reuse the masks. Here, more preventive measures are being adopted, so washing hands with soap water and rubbing alcohol has been practised. And, staying inside as much as possible… There isn't much to do here though, so we are mostly surfing online.
The Japanese Immigration Office has given 30 days of visa extension for all Nepalis here. Colleges are following up and calling to check if we are ok. There is life insurance for all international students and they have said it would waive 70 per cent of the cost for coronavirus testing.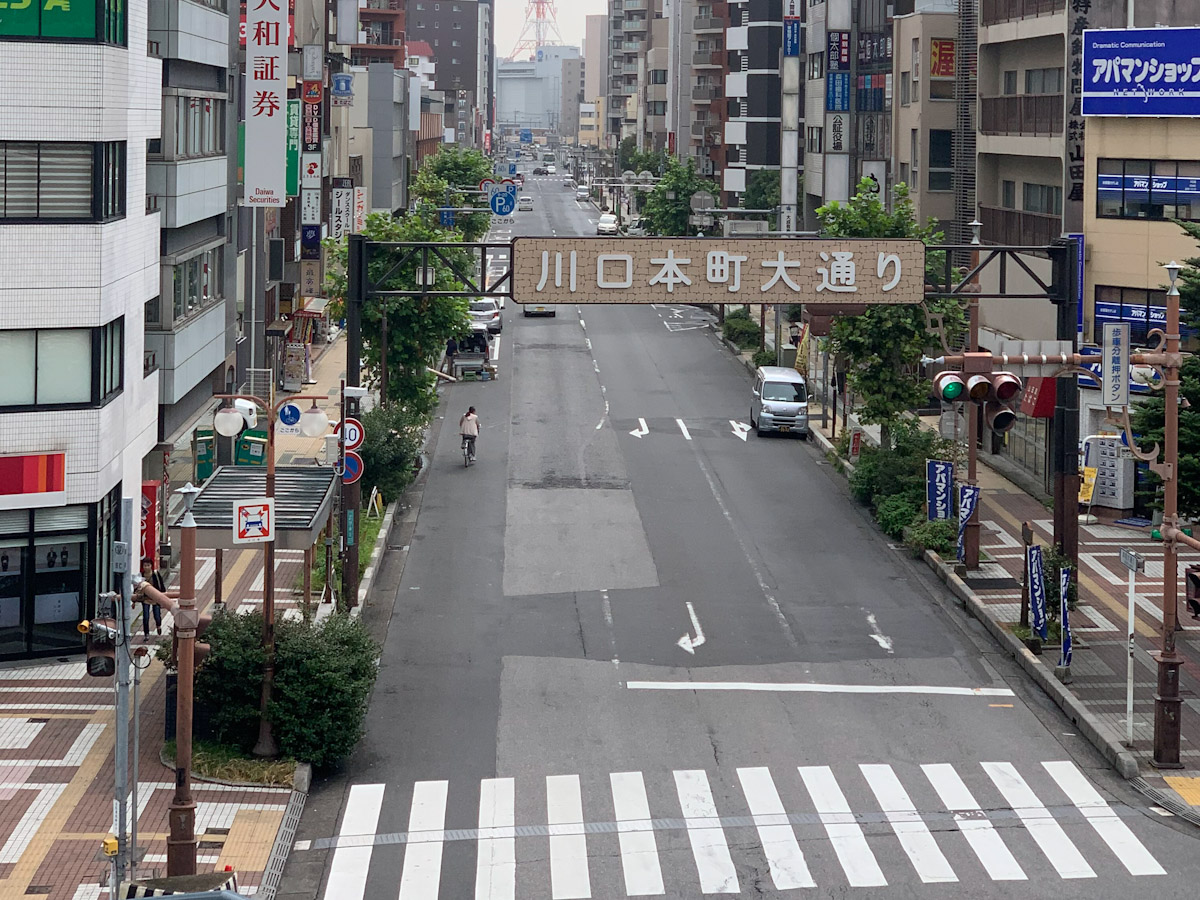 South Korea:
Keemshang Magar at Marvel food, Anseong
We are pretty locked down in our company. My company and hostel are nearby so I just go to and fro from hostel to company. We rarely go out. If necessary, we go out wearing masks. These days if we go without masks, the people will be displeased.
I do not think Korea will suffer much as people here are not panic-buying, it's still normal till now, not like in Daegu. But, it has affected the work as it is not as crowded as before. Also here they have made it strategic, as one can buy two masks every week one day, with flexibility on the weekends.
We also get this card for foreigners that has a registration number and we get some discounts when we visit hospitals. Even though I miss Nepal, I don't think I will return as I have worked hard to be here, but if there is no choice and all foreigners must return then I would too.
Thailand:
Prashamsa Thapa at Asian Institute of Technology (AIT), Bangkok
Thailand isn't in a lockdown at the moment. Maybe by Thursday, the government of Thailand will impose that. I am inside the college premises and the AIT has made us follow strict guidelines. Every time we exit the main entrance of AIT, our temperatures are always taken.
We have a health facility in AIT and it is fully operational 24 hours, plus we have doctors coming in every day for potential examinations. And there is a bigger hospital, Thammasat University Hospital, right across the street. The AIT also changed our insurance scheme and now it covers the test for Covid-19. However, until and unless any resident of the AIT does not show signs of infection, we will not be tested.
Some of my friends who were in other European countries for exchange programmes are being held in quarantine just to make sure they are not infected. The AIT had made sure they return to the campus, despite the exchange programmes, as the country they travelled to showed an increase in the Covid-19 cases. Those in quarantine were taken to the hospital to get a test. Thankfully to this day, we don't have any positive cases of the virus inside the campus premises.
The AIT had suggested more than twice that the students could return to their individual country. Some students left and as far as I know, they are in self-isolation. But I did not want to jeopardise the already fragile health institutional structure back home as long travels pose a high risk of contamination.
Despite the supportive nature and action of the AIT, we do have some stress and fear. We are the graduating students of 2020 and there is a lot to be done still. We constantly worry about the safety of our parents or loved one back home and with that, we also worry about our own safety. We have self-isolated ourselves as much as possible and maintained social distancing with all the necessary measures.
Meanwhile, the government here is tracing all the people who have been to public places as a few of them who were there had tested positive.
United Kingdom:
Shuvechchha Ghimire at Brighton University, Brighton
I have been in self-isolation for two weeks now. I live alone, but I have landlords who are older, so I am separating myself from them as I am worried about being a carrier and putting them at risk. But it has been boring being alone, I pass my time either binge-watching, reading and doing a bit of sketching and doodling. You kind of run out of things to do inside!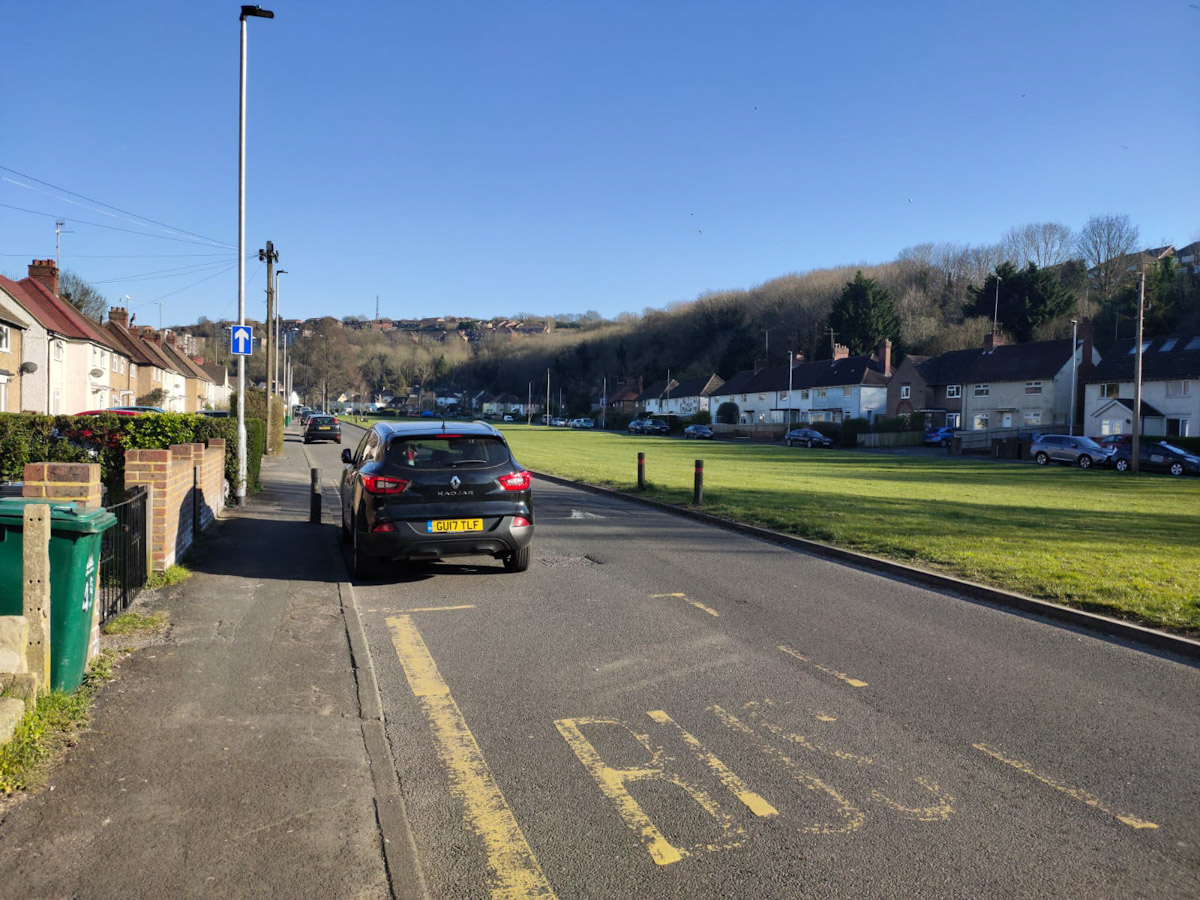 I cannot be in Nepal, but I am in constant touch with my friends and family there. Frankly, I am worried about them, considering the health facility in Nepal is worrisome. I am constantly in touch with my family. However, sometimes thoughts of not being able to meet them [because of the virus] haunt me. Also, even if I want to, it is better not to travel this time and stay put. Here, there is a better health facility and I certainly do not want to risk losing my degree that I have worked so hard for.
But surviving here is a struggle too. The international students, especially those working with casual contracts, do not get the assurance of pay [during this crisis]. So sooner or later, the money we have will run out, and the uncertainties of getting jobs will be higher. We are yet to hear from the [Nepali] government as to how they will be helping us.
United States of America:
Kreety KC at Boston Properties, Boston
This is my second week of working from home. I have been fortunate to work from home but not everyone can. Most Nepalis rely on small businesses like restaurants or stores and other income like Uber for their income.
The lockdown came in phases; first, the schools and colleges shut down; then stores; then restaurants started doing take-outs only and now they are saying they will close down everything except the essentials. With every announcement, panic has grown here. In some college dorms, international students were told to leave and some of them have gone home (country) with nowhere else to go.
I have been catching up on some rest and some of my hobbies during this time at hand. I haven't had the symptoms so I haven't been tested either. I have been following the health guidelines and staying safe. From the health perspective, I would say people are fairly secure.