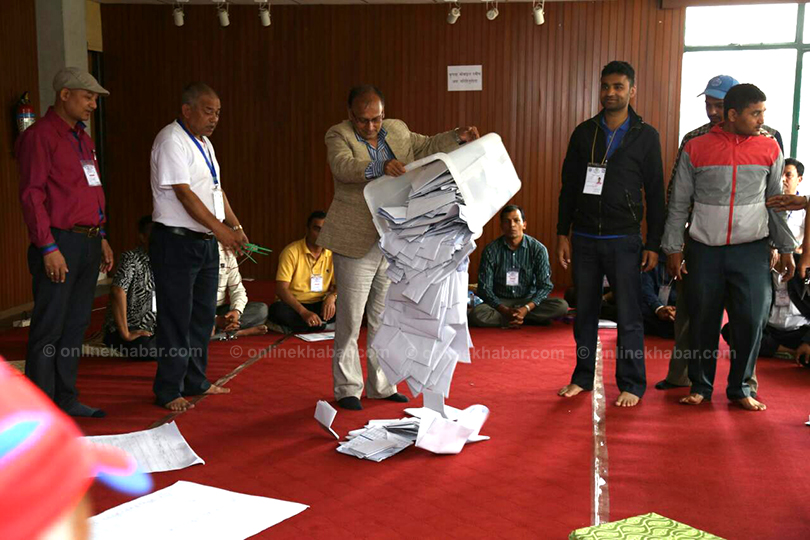 Kathmandu, December 8
Political parties and poll officials have agreed to begin vote counting of all constituencies in Kathmandu district from 10 am today.
A meeting of all party representatives held this morning made the decision. Chief Election Officer Ramesh Raj Pokharel says all candidates have been asked to appoint their agents by 9:30 am today so that the counting can begin at 10 am today.
Votes of constituencies 1, 2, 3 and 4 will be counted at the Rastriya Sabhagriha (City Hall) whereas those of constituencies 5 and 7 at Baneshwor-based Department of Cooperative Development. The Parliament building has been designated to count votes from constituencies 9 and 10.
Likewise, votes from constituencies 6 and 8 will be counted at the District Coordination Office and the forestry complex in Babarmahal respectively.