Almost 27 years ago, at daybreak a young Palpali woman in her late twenties would quietly leave her house in Tansen. She would travel to Madan Pokhara — around 11 km away — on foot with her doko and pouch.
The woman, Sita Devi Puri of Argeli-8, Palpa, had a dream. She wanted to become an entrepreneur.
"I would leave my house a little after 3 every morning, careful not to disturb my kids and in-laws. I would rush to Madan Pokhara and collect vegetables and head home in time to feed my family breakfast. Then I'd go out again to sell the vegetables around Tansen," says Puri, remembering her daily routine.
In her fifties now, Puri has now transformed herself into a successful vegetable farmer. She even runs a homestay in Tansen with a group of local women.
Puri always wanted to do more and earn more. She wanted to produce vegetables on her own, but she had no time to think given her three young children and old in-laws. Her husband, a teacher, was posted outside Tansen, and would come home only once a week.
But even then, she would find time to tend to the corn and chickpeas she had started growing to feed the family.
"Whenever there was extra produce, I would take them to the market along with the vegetables. Around 26 years ago, I earned close to Rs 2,000 a year, a 'decent' amount those days."
Battling her initial concerns, Puri finally mustered courage and funds to invest in a business. She even organised a few fundraisers with the women's group she was a part of. She then became confident enough to apply for a bank loan.
"I was so afraid that I would have no money or get any loan to start a business," she says. However, her doubts were put to rest when she not only collected enough money to start a business, but also began getting returns on her investment. Within a year, her earning shot up to Rs 10,000 per year. The year after, it doubled, every year and this year, she earned Rs 600,000, out of which she saved Rs 400,000.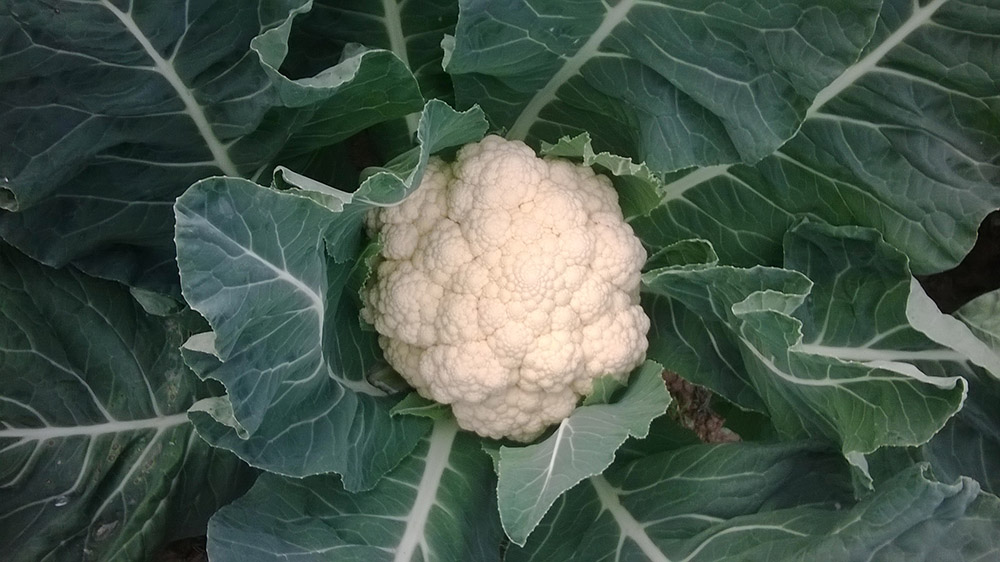 "Starting a vegetable farming business has been good for me and my family. At the moment, I am growing cauliflowers along with other seasonal vegetables like radish, cabbage, eggplant, cucumbers, and tomatoes," says Puri.
Puri now owns nine ropanis of land and employs seasonal help. Usually, she hires three-four workers, but this monsoon, she employed around 20 helpers, all of whom she had trained herself. She has also trained approximately 60-70 groups of women thus far.
"Training is vital for any aspiring farmer," Puri, who herself received little training during her early days, said.
"On most days, I would take my children with me to the fields. I would let the older ones play within sight, and carry the youngest on my back while working," says Puri, who is one of the top 20 entrepreneurs of the Daayitwa Women Enterprise Challenge, Palpa 2016 organised in collaboration with Innovation Action Palpa."The most pressing problem I faced was getting water for the vegetables.
Although she does not have to trudge along for several hours to get water today, Puri still believes that farmers should get certain benefits from the state.
"Even though I am uneducated, I have found a respectable job. We work very hard and it would be great if only the government helped provide the necessary facilities to us — mainly training, and provision of good seeds and fertilisers," she says.
"I have been cheated upon with bad seeds and fertilisers lots of time."
What is next for the enterprising Puri? Rearing poultry and fish and the expansion of her homestay, which was officially registered two years ago.
The author is associated with Daayitwa