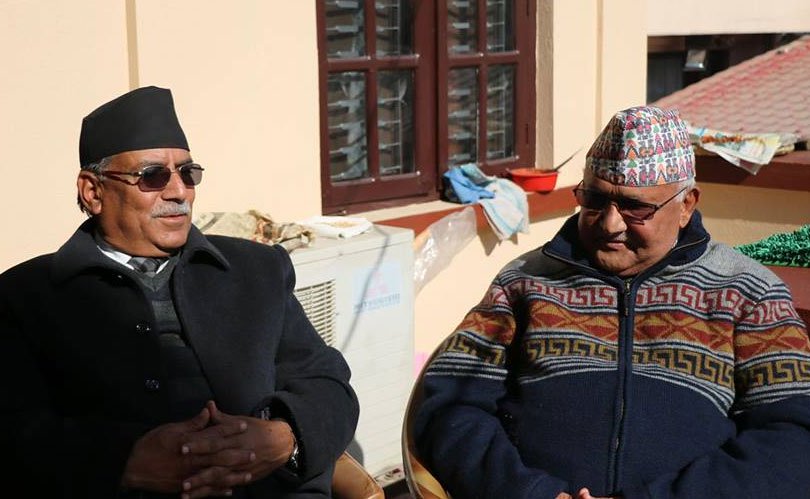 Kathmandu, April 16
CPN-Maoist Centre Chairman Pushpa Kamal Dahal is meeting CPN-UML Chairman and Prime Minister KP Sharma Oli to discuss issues related to the proposed unification between two parties.
Earlier, the two leaders were scheduled to meet Sunday. However, as Dahal left for Sukutel of Sindhupalchok with his family for a break, the meeting was postponed indefinitely.
But, the two leaders had a telephone conversation last night and they agreed to hold a meeting at 10 am today, according to a source.
The two parties had planned to announce the merger on April 22 on the occasion of Lenin Day. However, owing to their delay in sorting out contentious issues including the ratio of shares in the unified party's central committee, mention of 'people's war' in the statute and election symbol, it is expected that the process will take some more time.