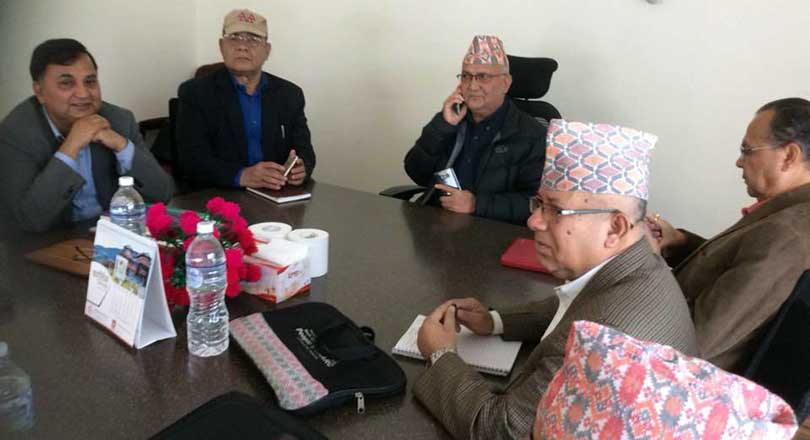 Kathmandu, December 29
The largest political force of the country, CPN-UML, which is keenly looking forward to forming the new government under its leadership, says it will not protest now if President Bidya Devi Bhandari issues the National Assembly ordinance as recommended by Nepali Congress-led government.
It means the current political stalemate, which was obstructing other political developments in the country including announcement of proportional representation polls results for House of Representatives, is finally going to end and the road for new government as per the mandate of recent elections will be open.
For more than two weeks, the party was forcing the President, who was a UML leader before her election to the top post two years ago, to withdraw the ordinance for revision.
Despite the green signal, the party maintains that it still has objections to the provision of single transferable voting system the ordinance has a provision for. Nevertheless, the party is not in the mood to go against the decision of head of the state as it will be not helpful to end the deadlock.
The understanding was made during the party's Standing Committee meeting held at Chairman KP Sharma Oli's residence in Balkot of Bhaktapur yesterday.
Sources privy to the meeting say the party's Vice-Chairman Bamdev Gautam had told the meeting that remaining adamant against the single transferable system might be suicidal for the party as it would continue the impasses and the new government formation would be further delayed, convincing other leaders to become flexible.
Another source says Chairman Oli was already convinced about dropping the demand for majority system and had conveyed the message to President Bhandari on Thursday morning via coalition partner CPN-Maoist Centre Chairman Pushpa Kamal Dahal. Dahal had met President Bhandari yesterday and suggested that she enact the ordinance at the earliest.
Therefore, the party's stance against the single transferable system is just a face saver, according to analysts.