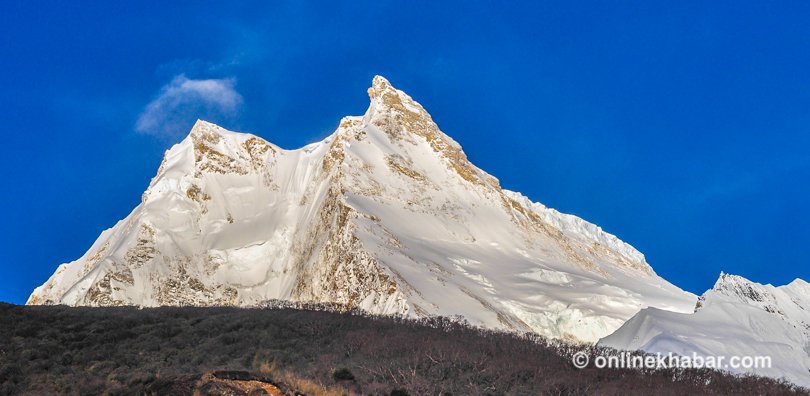 Kathmandu, January 6
Spanish climber Alex Txikon along with six Nepali climbers summited Manaslu on Friday morning.
This is only the third successful winter ascent of the mountain.
Thaneshwar Guragai from Seven Summit Treks confirms the team led by Tixikon reached the true summit of the eighth-highest mountain in the world on Friday morning. With this, Txikon successfully climbed 11 out of 14 eight-thousander mountains.
Tixikon was accompanied by Tenjen Sherpa (Lama), Pasang Nurbu Sherpa,  Mingtemba Sherpa, Chhepal Sherpa, Pemba Tasi Sherpa and Gyalu Sherpa.
This was Tixikon's third winter attempt on Manaslu. He was joined by Italian alpinist Simone Moro, who abandoned his climb due to an upset stomach.
With this, they become only the third team to reach the summit of Manalsu in winter. The Polish duo of Maciej Berbeka and Ryszard Gajewski first climbed the mountain on January 12, 1984. The last team to climb Manaslu in the winter was back in 1998 when Young-Seok Park along with Kami Dorchi Sherpa and Ang Dawa Tamang reached the summit.
Since then, there have been a few attempts, but due to high winds, bad weather and heavy snow, no one has been able to summit in the winter.
"The successful ascent of Mt Manaslu is a testament to the skill, determination, and strength of the Sherpas and climbers who were part of the team," says Guragain.